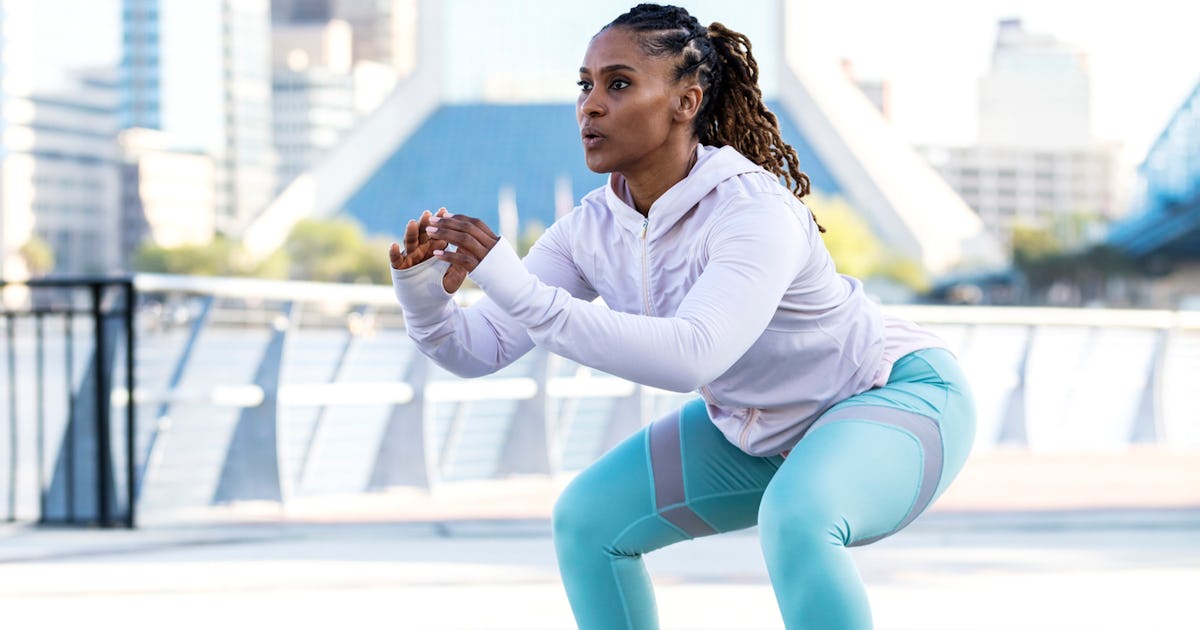 Rainbow Leg Lifts
Iwanicki likes this move to target your glutes.
– From tabletop position, reach right leg to back right corner of mat.
– Lift right leg, draw an arch with your leg.
– Lower right foot to back left corner of mat.
– Repeat in reverse.
– Do 3 sets, 12 reps per leg.