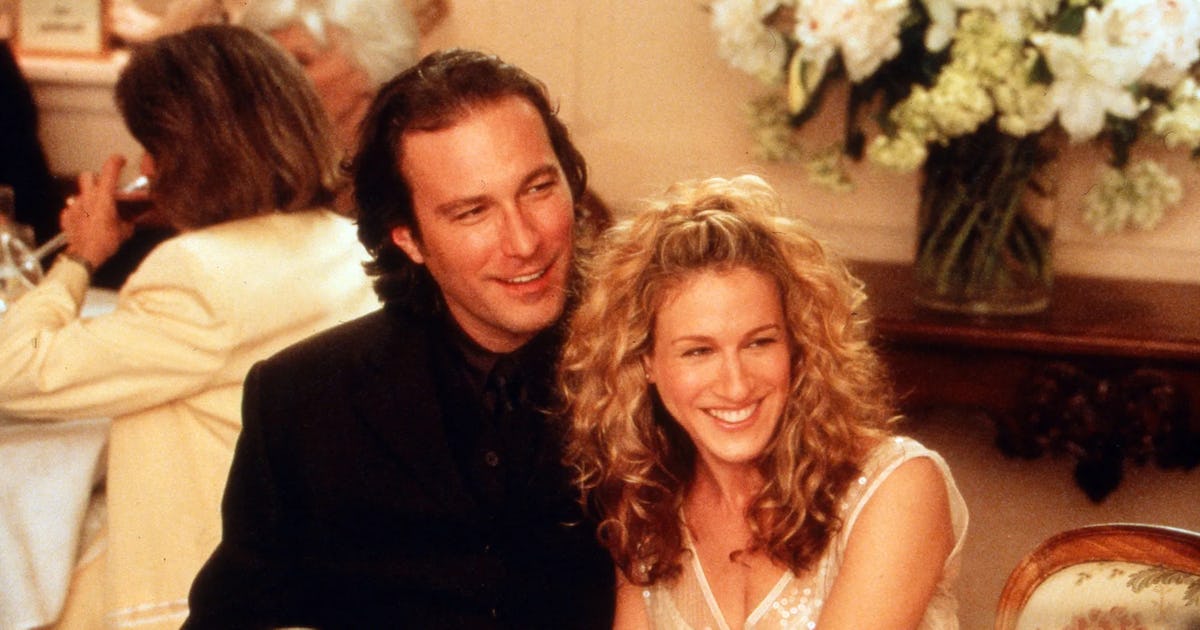 SATC fans will remember that Carrie, Charlotte, and Samantha were positively horrified to learn that Aidan planned to propose with a pear-shaped diamond engagement ring with a gold band. The elegant, teardrop style was not considered trendy at the time (read: 2001), but has become incredibly popular since then. Today, pear-cut is one of the most sought-after engagement ring trends among modern brides.
Developed over 500 years ago and made by popular in the 18th century, pear stones feature an asymmetrical shape with one pointed end and one plump (hence the name). A combination of the elongated marquise and round brilliant cut, pear — also called teardrop — diamonds are said to represent tears of joy. Due to the shape, these appear larger than their actual carat size, which is surely a selling point for many brides.
Adaptable to any style, classic solitaries are perfect for minimalists, while those who desire something a bit more unconventional can shop vintage-inspired styles, cluster rings, and off-kilter stones. Megan Fox's engagement ring from MGK, for example, was designed with two pear-cut stones — one diamond and one emerald (their birthstones, naturally).
Finding yourself drawn to trendy pear-cut rings? Keep reading. Right ahead, browse more than 25 gorgeous pear-shaped engagement rings for every aesthetic.