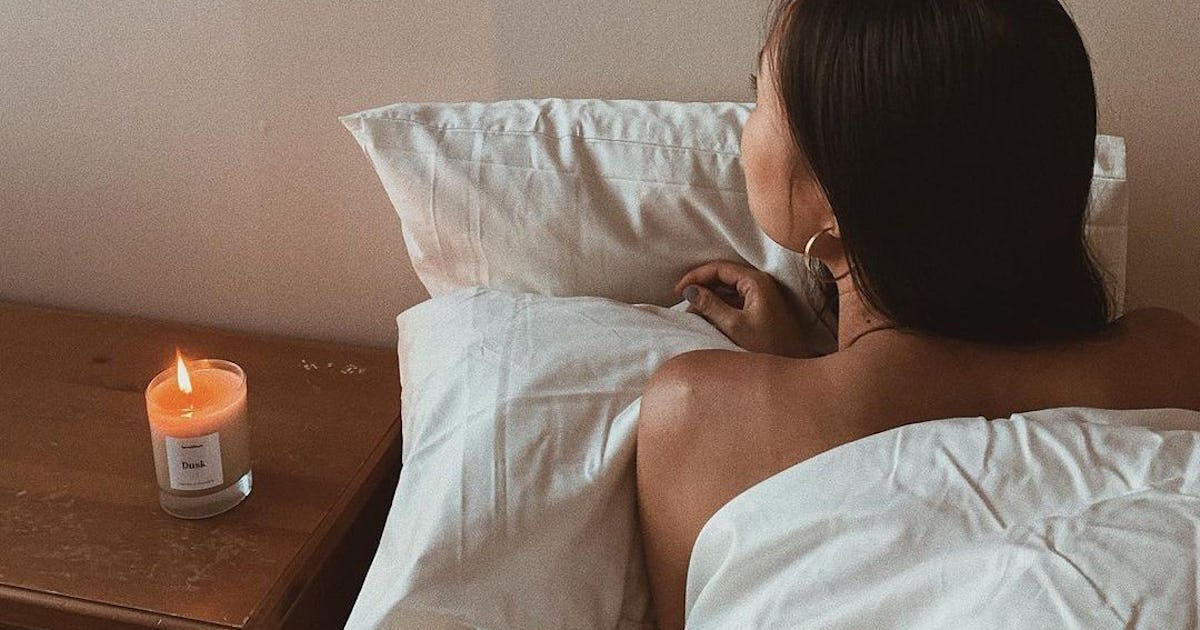 One of my biggest intentions for the New Year is to truly indulge in the now instead of living so far in the future — and for me, that means to *finally* open up the fancy wine bottles I've stashed and saved for no real reason, to wear the ultra-chic dresses that always stay hung in my closet (even if it's not for a major event), and as some may be able to relate, to not be afraid to burn my impressive collection of expensive candles. I'm talking about the luxe Tom Fords and decadent Le Labos of the world.
Though just as it has turned to 2023 and I've been mindful of my fresh new mindset, BeautyTok has discovered a new aesthetic hack that may just make my luxe candles last a lot longer than expected: candle warmer lamps. And IMO, it's pretty genius.
Made with a small platform that's the perfect resting place for all of your fave candles, the trending candle warmer lamps are made to not only add some cozy lighting to your home, but warm your candles just enough that they begin to radiate their yummy aromas (sans any fire). And as if that wasn't convincing enough, an added bonus of these lamps is that no open flames around the house means it is a much safer alternative.
From the uptick in gothic interiors (thank you, Wednesday), coastal grandma French country vibes having a moment, and the internet's recent obsession with Dolly Parton's very *yeehaw* home collection, of course — not all home aesthetics are the same. But luckily, there are quite a few candle warmer lamp options to choose from on the market already.
Here are a few you can snag on Amazon RN.