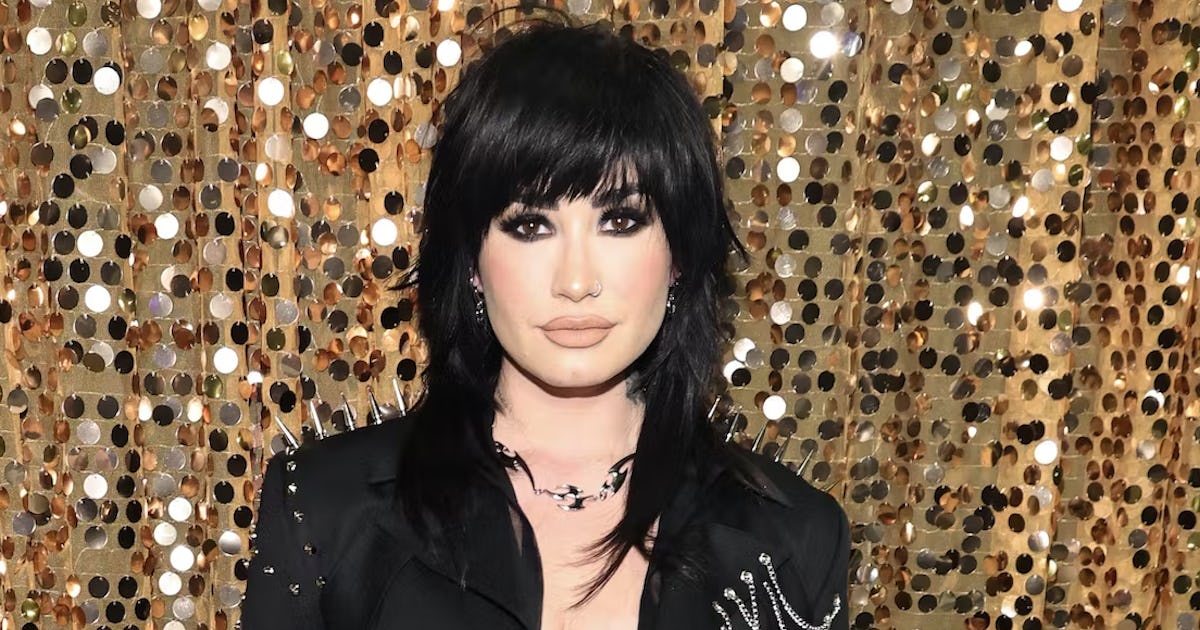 An advert for Demi Lovato's eighth studio album Holy Fvck has been banned in the UK over concern the imagery used may cause offence. A series of billboards promoting the U.S. singer's album popped up around London in Aug. 2022 for a four-day period. As well as bearing the album's provocative title, the ads featured Holy Fvck's sleeve image, which depicts Lovato lying on a crucifix-shaped bed and wearing a leather, bondage-inspired outfit. During the campaign, four people reportedly complained about the posters.
Now, the UK's ad watchdog, the Advertising Standards Authority (ASA), has ruled that the campaign was likely to "cause serious or widespread offence," and said that the adverts had been irresponsibly placed in locations where they could be seen by children.
In the ruling, the ASA said that the album's title is clearly an allusion to the expression "holy f*ck" while the artwork mimics the image of Jesus Christ on the cross. The coupling of these two elements, they added, "was likely to be viewed as linking sexuality to the sacred symbol of the crucifix and the crucifixion." They ruled that the image breached the code, and said that it must not appear again unless it has been suitably targeted.
In response to the complaints, Lovato's label Polydor Records said they had checked the adverts were suitable before rolling them out across the capital. They said they had been assured that the advert complied with advertising standards, and went ahead with the campaign on that basis. "Polydor accepts the judgement of the ASA on this matter and apologise for any offence caused," a representative from the label told Bustle in response to the ruling.
Lovato, whose pronouns are she/her and they/them, released Holy Fvck on Aug. 19 2022, and explored a heavier, rockier sound. While promoting the record, the singer highlighted its provocative name in an interview with SiriusXM. "I remember being the one asking questions, like, 'Am I gonna be able to say this? And what do I say instead?''" she recalled. "And it's just like, look, it's f**king rock n' roll. They'll bleep you if they need to and, like, if they don't, even better."