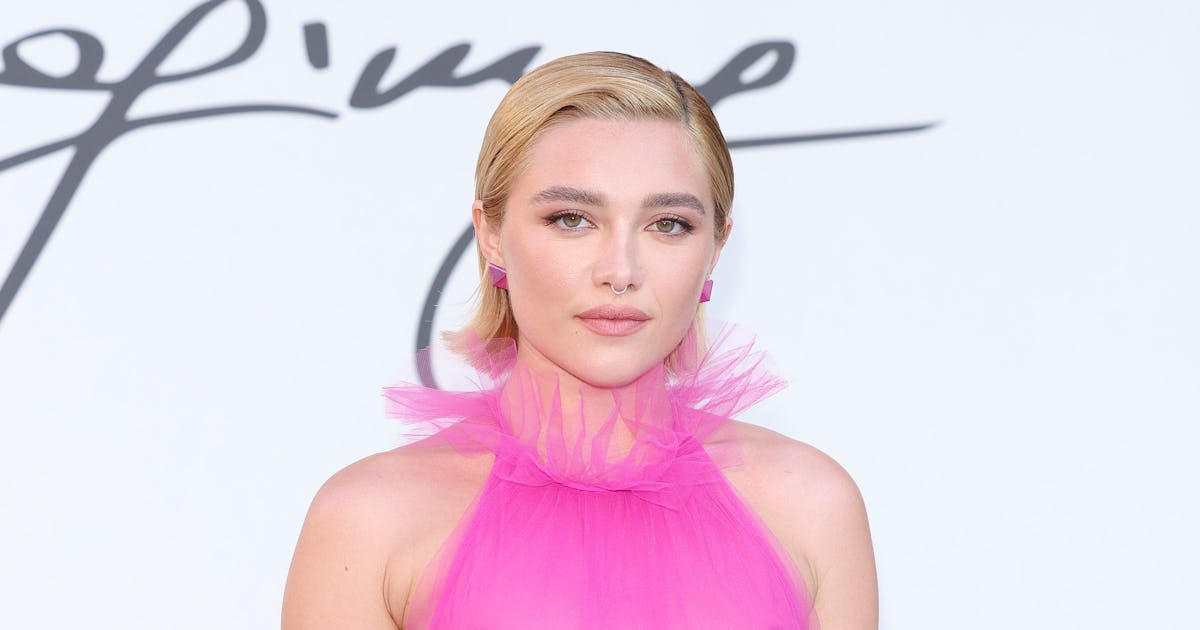 Has the time finally come when all humans (not just cis men) will be able to free their nipples on social media, should they feel so inclined? Well, as of this week, we're one step closer, folks.
Meta's advisory board released a statement officially recommending that Facebook and Instagram alter their controversial nudity ban, "so that all people are treated in a manner consistent with international human rights standards, without discrimination on the basis of sex or gender." The board concluded that "restrictions and exceptions to the rules on female nipples are extensive and confusing."
This was all set in motion when Meta removed two Instagram photos of a transgender and non-binary lesbian couple. The posts — shared in 2021 and 2022, respectively — didn't even show nipples, but depicted influencers Col and Ari bare-chested, with captions discussing trans healthcare and Ari's top surgery.
According to the advisory board, Meta removed both posts for "violating the Sexual Solicitation Community Standard" after they were reported by users and flagged by an automated system.
Col and Ari appealed to Meta and, eventually, the posts were rightfully restored. The company admitted the removal was an "error" on their part.
Of the decision, Ari told Bustle: "We hope this leads to the desexualization of women, trans, and nonbinary peoples' bodies in the public eye — even outside of social media. As they say, none of us are free until we're all free."
"It's not going to happen overnight but we're hopeful that this ruling will motivate larger changes," Ari continued. "We want equality for all people and that means giving everyone the freedom to express themselves, including when it comes to fashion."
The board's recommendation coincides with a recent push from Hollywood to normalize nipples and breasts. In July, Florence Pugh faced sexist backlash when she bared her breasts in a stunning Barbie pink gown at Valentino's couture show.
Forging nipple pasties, the Don't Worry Darling actor later responded to the criticism on Instagram, directly addressing "those who feel more comfortable with that inch of darker skin to be covered."
"Why are you so scared of breasts? Small? Large? Left? Right? Only one? Maybe none? What. Is. So. Terrifying," she wrote. "Grow up. Respect people. Respect bodies."
In addition to Pugh, more and more celebrities have freed the nipple on Instagram and IRL. Naked dresses are more popular than ever, signaling that many are tired of outdated and unwarranted censorship. Stars like Kendall Jenner, Janelle Monaé, and Olivia Wilde are just a few who have stepped out in see-through looks sans bra.
Breasts are not inherently sexual. Just because a heteronormative society has dubbed them "sexual organs," that does not make it so. And when a person decides to wear an outfit that shows theirs off, they should not be sexualized for doing so. Simply existing in public while having nipples in no way communicates consent or intent. And it should not be censored.
Just as cis men have the privilege of showing their nipples, people with breasts should have the same rights.