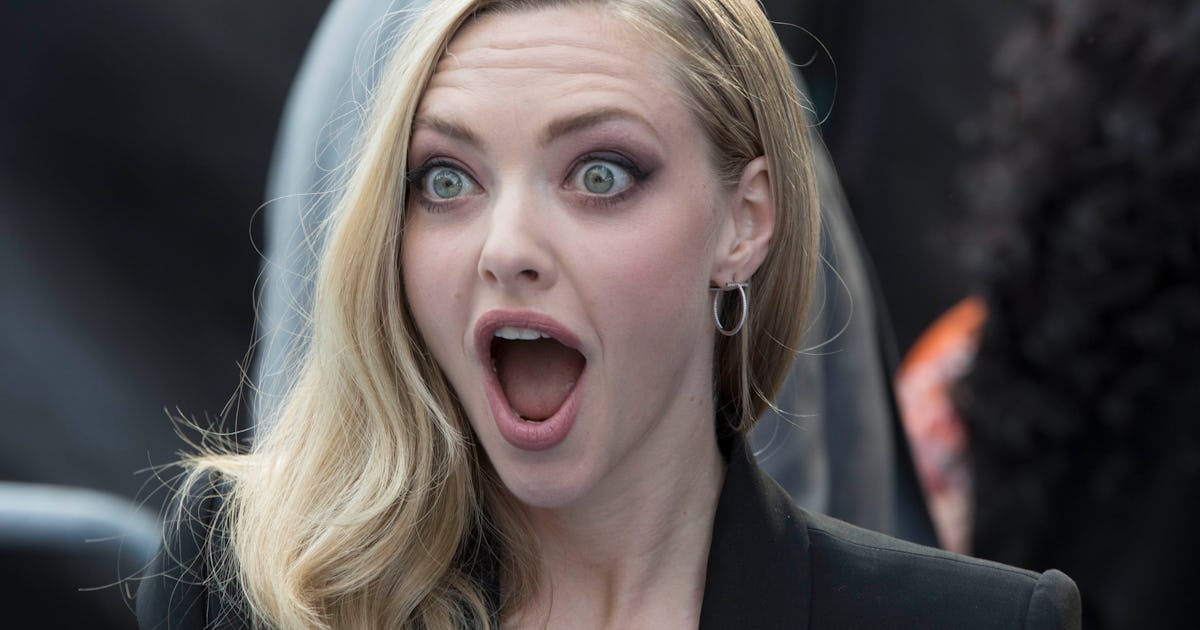 Get ready to hear Amanda Seyfried sing again. On Jan. 10, the Mean Girls star took home the Golden Globe for Best Leading Actress in a Limited Series, Anthology Series, or TV Movie for her role as Elizabeth Holmes in The Dropout. However, according to the presenters Mo Brings Plenty and Cole Hauser, Seyfried couldn't accept her award in person because "she's deep in the process of creating a new musical." Naturally, fans are wondering about this mysterious project, with some speculating that it could mean Mamma Mia! 3 is coming soon.
Seyfried has yet to comment on this new development, but there's reason to believe that another Mamma Mia! sequel could be upon us. In December, Mamma Mia! Here We Go Again director Ol Parker teased that Mamma Mia! 3 may already in the works, without giving away any details. "Judy Craymer, the genius producer behind the musical and the first two films, always plans for it to be a trilogy. That's all I can say," she told Screen Rant. "The first one made an enormous amount of money, and I think we made a fair amount too. I know that there is a hunger for a third, and I know that she has a plan. Wouldn't it be lovely?"
The Emmy winner has repeatedly said she'd love to reprise her role of Sophie, even joking to Stephen Colbert in April 2021 that she would make eight Mamma Mia! films if she could. "Do you know how fun that is?" she asked. Therefore, it wouldn't be a surprise if she was heavily involved in creating the sequel, as many fans on Twitter are hoping.
However, in May 2022, Seyfried said there was one snag concerning a third movie: she hadn't been asked about it yet. "I hope we do another one, but you know, no one's talking to me," she told Variety. "I know if you ask any of the others they'll be like, 'Sure, but it's not going to happen.' But then that's what we said about the second one, and it was better than the first one!"
If anyone needed even more reasons to make it happen, Seyfried's musical chops would be even greater in a third movie. In July, she revealed that she auditioned to play Glinda in the upcoming Wicked movies while filming The Dropout. The role went to Ariana Grande, but she said the audition process still made her a better singer for the next musical to come her way. "I think it also taught me how far I've come as a singer, which I really wanted to prove," she told Backstage. "Because ever since Les Miz, I was like, I need to be better. I need to do better. So whatever comes next in terms of musicals, I'm finally prepared." Whatever this project is, expect Seyfried on her A-game.