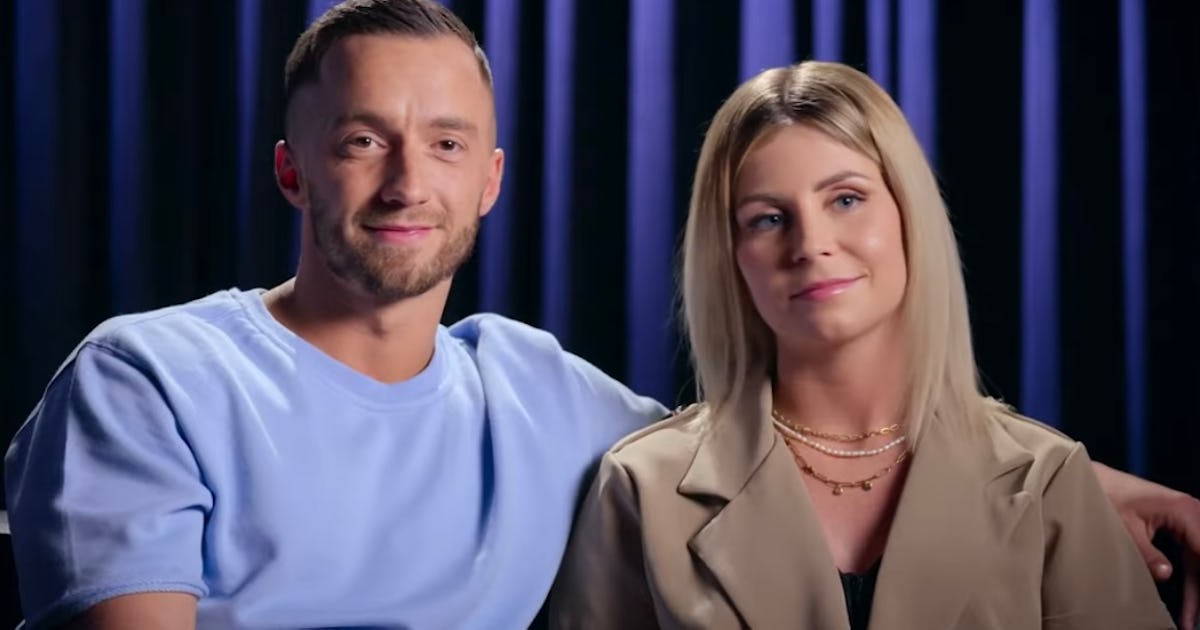 After more than five years together, The Ultimatum: France's Lindsay Dartois was ready for her boyfriend Scott Zadar to propose, describing marriage as a childhood dream. One problem? Scott was "outright against" the idea of getting married, hence why the 24-year-old nurse and personal trainer issued him the Netflix series' titular ultimatum. Despite Scott, 28, insisting that he wouldn't budge on his stance, explaining that marriage takes away the romance, Lindsay said she was holding onto hope that he would "change his mind" and accept her ultimatum.
However, shortly before decision day arrived, Lindsay was the one whose mind changed. After confronting Scott about kissing another woman at a club during the experiment and staying in contact with her on Instagram, she announced, "We're done!" In an interview, Lindsay said that she was "disgusted and disappointed," claiming that not only did she not love Scott anymore, but that she hated him, calling him a liar and "the worst man in the world." She packed her bags and left him to face the consequences and see "if he likes being alone."
Taking the alone time to ponder how he'd respond to Lindsay's ultimatum, Scott also blamed his experience partner, Romane, for showing Lindsay the receipts in Scott's DMs, calling it "an act of betrayal." But when Scott arrived on decision day seemingly ready to reconcile, Lindsay withdrew her ultimatum and left Scott alone.
The reunion episode, which was filmed two months later, revealed that the pair got back together a month after decision day. One condition of their reconciliation was that Scott see a therapist, "Because I realized that I f*cked up," Scott said. "And I had a problem with my view of the relationship."
Several of Lindsay's friends from the show were disappointed in her decision to get back with Scott, however — and so were her social media followers. In one Jan. 6 story, Lindsay acknowledged that many people were against the relationship and asked her fans to vote. "So what do you think?" she wrote. Ninety percent voted for separation, while 10 percent voted for marriage.
Though it appears that the cast of The Ultimatum: France must wait roughly another week until they can reveal their post-show relationship statuses, there are a few clues to be found on Scott and Lindsay's social media about where the couple stands today.
The Ultimatum: France was filmed between March and April 2022, and Scott insists that much has changed since he appeared on the show. Scott's Facebook page says he's currently in a relationship. Although he first tagged Lindsay as his girlfriend in July 2016, the name of his current partner is not listed.
Like most of the cast of The Ultimatum: France, both Scott and Lindsay created new accounts for themselves to promote their activities on the show. Lindsay's account, @Lindsay_ultimatumfr, only follows 12 people, including many of her Ultimatum cast mates — but not Scott. Scott's Ultimatum account, @scott_ultimatum, also only follows a handful of people, but does not follow Lindsay.
In the comments section of a Jan. 4 Instagram post, Scott responded to a viewer who wrote that they hope Lindsay finds someone who deserves her and can show her love and happiness. "Totally agree with you!" he replied. In fact, Scott didn't argue with several critical Instagram comments. "I was not a good guy one year ago," he wrote on Jan. 3. "I try to do my best to be better now… Nobody is perfect." In a Jan. 5 Instagram story, he said that he's "excited" for the show's finale, adding that he was in a "very good mood" shortly before the final episodes dropped.
Lindsay, for her part, has offered fewer hints about her relationship status today. Prior to The Ultimatum: France's premiere, she set her personal Instagram to private and created a new account. She kicked off 2023 hoping for "no tears for his new year," revealing that her resolutions are to "work on confidence again" and think more of herself.
In a Jan. 8 Instagram post, she remained coy about her relationship status while summing up her experience thus far. "The experience was complicated for me and I made some decisions that may not please everyone," she wrote. "But you can't judge a person or a relationship through a screen. I'm not going to talk too much but just know one thing is that at the moment I AM VERY HAPPY!"
This article was originally published on