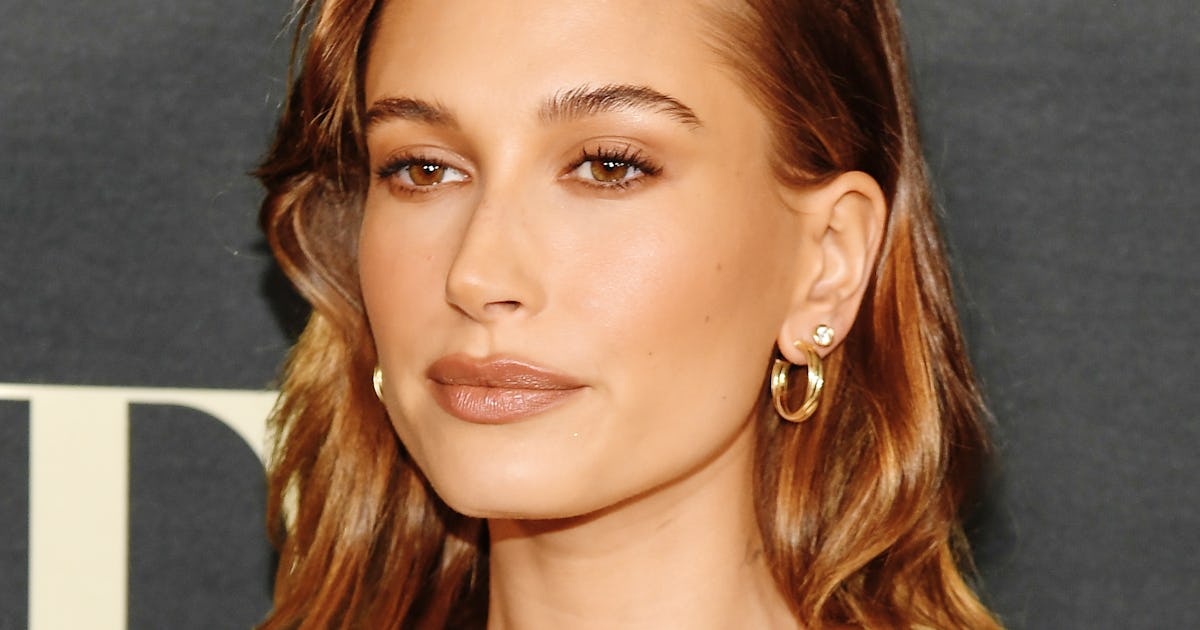 The internet is still not done with the Great Nepo Baby Debate. It seems like every day brings a new comment on nepotism in Hollywood, whether it be from a longtime star who paved the way for their kids or a young celebrity who followed in a famous parent's footsteps. Ever since a New York Magazine cover story dug into the topic in December, many so-called nepo babies have felt the need to defend themselves and the hard work they put into getting where they are. Hailey Bieber, on the other hand, decided to embrace the "nepo baby" label, which generated even more controversy.
The model and Rhode founder — whose family tree is dotted with high-profile relatives such as her dad, Stephen Baldwin, and now her husband, Justin Bieber — made her statement through fashion during a Los Angeles outing on Jan. 6. She was snapped wearing a cropped T-shirt while walking in a parking garage; the plain white top had her message front and center, with black text reading, "Nepo Baby."
It was a move that divided Twitter. As people weighed in, an offshoot debate over whether it was "a slay" or "so corny" emerged. People even argued over whether or not Bieber qualifies as a nepo baby.
On the "slay" side, there were fans who appreciated the boldness, calling it "kinda bad*ss" and "pretty iconic." One even wrote that "hailey bieber in a 'nepo baby' shirt in the midst of the debate is kind of a moment." Another person responded, "Ngl her owning it is a total boss move."
At the same time, others were not into it. "That posed pap photo of Hailey Bieber in her nepo baby shirt is so corny I'm embarrassed," one critic wrote. Another naysayer tweeted that the photo of her in the tee "gives nothing because she gives…nothing," noting that she "doesn't act or sing" and "gets in & out of cars in beige and black YSL & has a skincare line." Others debated her nepo baby credentials, insinuating that her father isn't famous enough to qualify, in contrast to her uncle Alec Baldwin. "Hailey Bieber is the LAST person I think of when 'Nepo Baby' comes to mind," one person wrote, describing Stephen as "one of the D list [Baldwins]."
Many of Bieber's fans supported her amid the backlash. One argued that Bieber has "constantly" had to deal with the nepo baby label and didn't like "the girlies getting mad when she owns it and acknowledges it." Another wrote that she was "using their insult for her as a joke and owning it because she knows she's a nepo baby" and slammed how critic were "mad that she's owning it."
Fans might not have agreed on Bieber's shirt choice, but she deserves credit for finding a creative way to add to the discourse. It's up there with the response from Eve Hewson, Bono's actor daughter who hilariously tweeted about getting "Nepo Baby" tattooed on her backside and trying to earn the label in 2023.