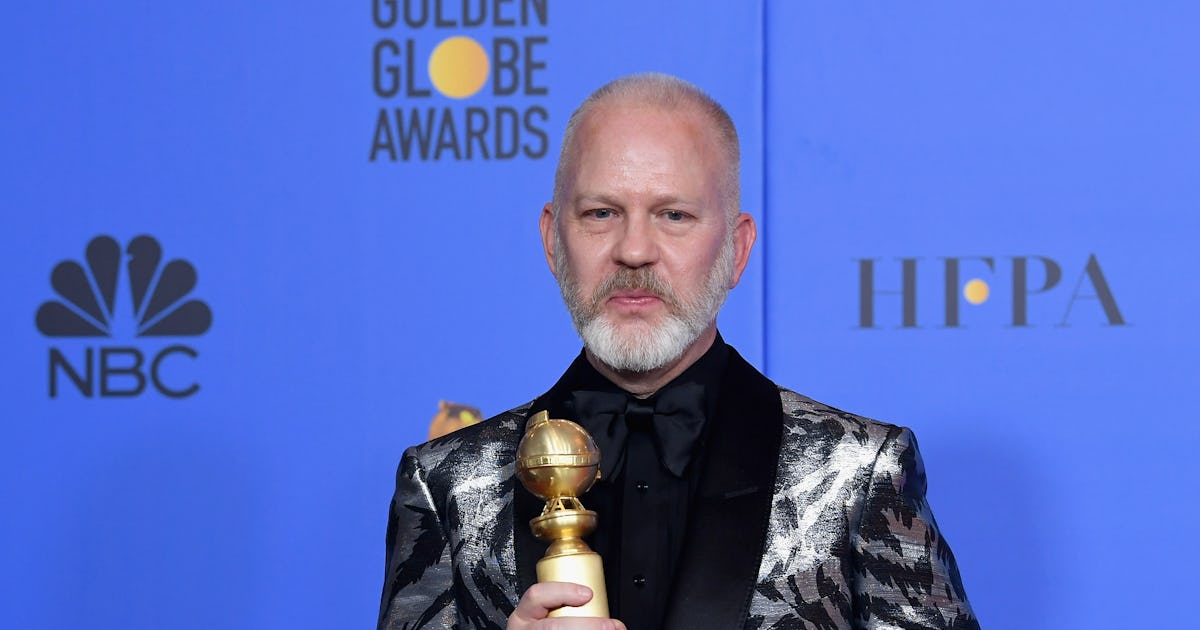 It's likely that when you see a Ryan Murphy TV show, you know it's a Ryan Murphy TV show. That's why he's one of the most sought-after creators in the industry today and is set to be awarded the fourth annual Carol Burnett Award at the 2023 Golden Globes for his contributions to the medium.
The writer, who got his start in journalism before his script was purchased by Steven Spielberg, has shown gratitude for his humble Midwestern beginnings. "The history of this moment is not lost on me," Murphy said when he inked a lucrative deal with Netflix in 2018. "I am a gay kid from Indiana who moved to Hollywood in 1989 with $55 in savings in my pocket, so the fact that my dreams have crystallized and come true in such a major way is emotional and overwhelming to me."
From $55 to millions, here's a breakdown of Murphy's net worth.
2 Ways Ryan Murphy Makes His Millions
1. Writer/Director/Producer
Ryan Murphy is the mind behind some of television's biggest hits. After Spielberg purchased his script Why Can't I Be Audrey Hepburn?, he got his start with a short-lived series called Popular and then created Nip/Tuck, a psychological thriller about plastic surgeons. He earned his first Emmy nomination for the show, and it ran for six seasons on FX.
Emmy nominations aren't worth anything monetarily, but the prestige paved the way for his smash hit Glee, which was a critical and commercial hit in its early seasons. Murphy earned an Emmy for directing the pilot episode and the series spawned a reality competition show The Glee Project which centered on a group of actors and singers vying for a spot on the drama series. After Glee, Murphy co-created the American Horror Story and the related American Crime Story anthological franchises, network comedies The New Normal and Scream Queens, prestige dramas like Pose, and miniseries like Feud. He also directed the films Eat, Pray, Love, which starred Julia Roberts and earned over $200 million at the global box office, and The Normal Heart.
Murphy's salary from his days at FX and the FOX corporation isn't public, but in 2018, his earnings likely made a huge jump when he inked a 5-year, $300 million deal with Netflix. Under this collaboration, he has created shows like Hollywood, The Watcher, and Dahmer – Monster: The Jeffrey Dahmer Story. The deal is one of the largest in history (for reference, Shonda Rhimes' Netflix deal was worth $100 million).
2. Real Estate
Murphy purchased his first home in 2005 in Laguna Beach for a cool $4.475 million. He quickly added to the estate by purchasing a $3 million plot of land adjacent to the home, which was renovated and landscaped for a reported $8 million. Murphy lived in the property until 2018 when it hit the market for $18.75 million. The estate didn't sell until 2020 for a much lower $10.65 million.
Murphy also owned other homes in the Los Angeles area: a $10 million Beverly Hills mansion that he purchased from Diane Keaton, and a Brentwood home that he bought in 2013 for $9 million. He sold the Beverly Hills house for $16.25 million in 2021 and has been expanding his Brentwood footprint by purchasing the house next door from all-star agent Ari Emanuel for $6.5 million and buying another $7.2 million ranch house up the street.
What Is Ryan Murphy's Net Worth?
According to Celebrity Net Worth, Murphy's net worth is an impressive $150 million. The multihyphenate is a powerhouse of content creation, and his shows often break streaming records and are in the cultural conversation. With his original Netflix deal coming to an end in July 2023, there could be a bidding war for his future output that adds even more to his bottom line.