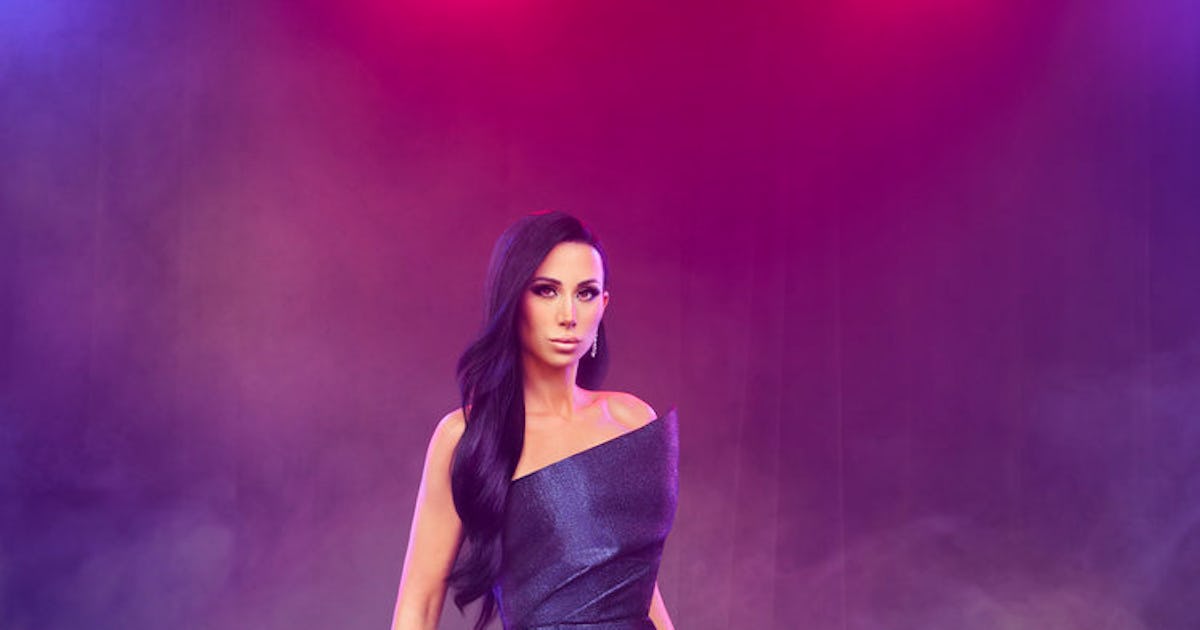 Even though The Real Housewives of New Jersey Season 13 newcomer Rachel Fuda is friends with Melissa Gorga, she didn't watch the Bravo series until she was pregnant and quarantined during COVID. Still, the 31-year-old mom of three made every effort to give her RHONJ co-stars a "fair shot" and refrained from "picking sides" when she joined the show as a full-time cast member. Because of her connection to the Gorgas though, she and Melissa's feuding sister-in-law, Teresa Giudice, never hit it off, and, no, Rachel did not attend her August 2022 wedding to Luis "Louie" Ruelas.
Still, she's rooting for the Gorgas and Giudices to mend fences. "I feel so horrible for both of them. It's really sad to be a bystander and watch it, and know that you can't help that," Rachel explained to Hollywood Life. "They need to be a place where they're both ready to work together in order to come to some sort of harmonious agreement of living life. It's just too short — life is too short. You have one family — Teresa always says that — and you only live once. So I just hope they can reconcile at some point down the line, but it's very very very sad to watch that. It's heartbreaking."
As the RHONJ Season 13 trailer revealed, she'll also have an "abrasive encounter" with Jennifer Aydin, leading her to bond with Margaret Josephs, who referred to Rachel as a "glamorous Tim Burton character." Another connection she has to the ladies? Rachel became friends with Frank Catania's girlfriend, Brittany Mattessich, after they met at the gym. Before she makes her debut in the Feb. 7 season premiere, here's everything else to know about the newest RHONJ star.
Rachel Fuda's Husband & Family
Rachel married John Fuda in January 2017, and the couple share daughters Gianella, 2, and Giuliana, who was born in March 2022 — just seven weeks before RHONJ began filming. "It was tough. You don't feel like yourself," she told Us Weekly, crediting her family's support with making her role on the Bravo series possible. "You're uncomfortable. Your body isn't really yours yet. It was definitely tough. It was mentally very trying, but I feel like I handled it really well."
She's also stepmom to 16-year-old son Jaiden, who is good friends with Melissa's boy, Gino. According to her Bravo bio, Rachel "took over as a maternal figure" when Jaiden came into her life, crediting the teen with opening her heart in a way "she could never have imagined."
In a November 2022 Instagram post, Rachel shared her experience of having a miscarriage in 2017. "I still can't believe it this many years later," she wrote, in part. "They say time heals all wounds but I don't think this void will ever go away. If you're struggling too, you're not alone — you will get through this. God has a plan for you, too."
Rachel Fuda's Business
Her RHONJ Season 13 tagline is, "I'm too busy running a business to care about yours." So what business does Rachel run? The reality star, who graduated from college with dual degrees, currently works full time for husband John's "fast-growing business," Valet King. According to the company's website, they offer concierge staff, door attendants, security personnel, parking management specialists, and more to clients in the tri-state area and Miami, such as hotels, car dealerships, and restaurants. The couple is also "heavily involved" in John's family's company, Fuda Tile, which has been operating for more than 50 years.
Rachel Fuda's Instagram
On Instagram, Rachel regularly posts gushy updates on her marriage and children, calling her family "what matters most, always & forever" in an Aug. 2022 photo caption. "My family is my #1 — every single one of them keep me sane. We support each other no matter what and love unconditionally. I am not lucky I am BLESSED beyond measure," she added in December 2022. Rachel also seems to be a big fan of family vacations, and has recently jetted off to such destinations as Mexico and the Bahamas. "Travel not to escape life, but so life doesn't escape you," she captioned a Jan. 15 shot in Cabo San Lucas.
In honor of World Arthritis Day in October 2022, Rachel also shared on Instagram that she was diagnosed with Systemic Rheumatoid Arthritis when she was four years old. "I had no idea how this diagnosis would affect me for the rest of my life," she wrote, describing her early struggles. "I'm so grateful for the trials and tribulations that I've been through because here I stand today, a strong and healthy woman who has the knowledge, strength, and perseverance to get through anything."