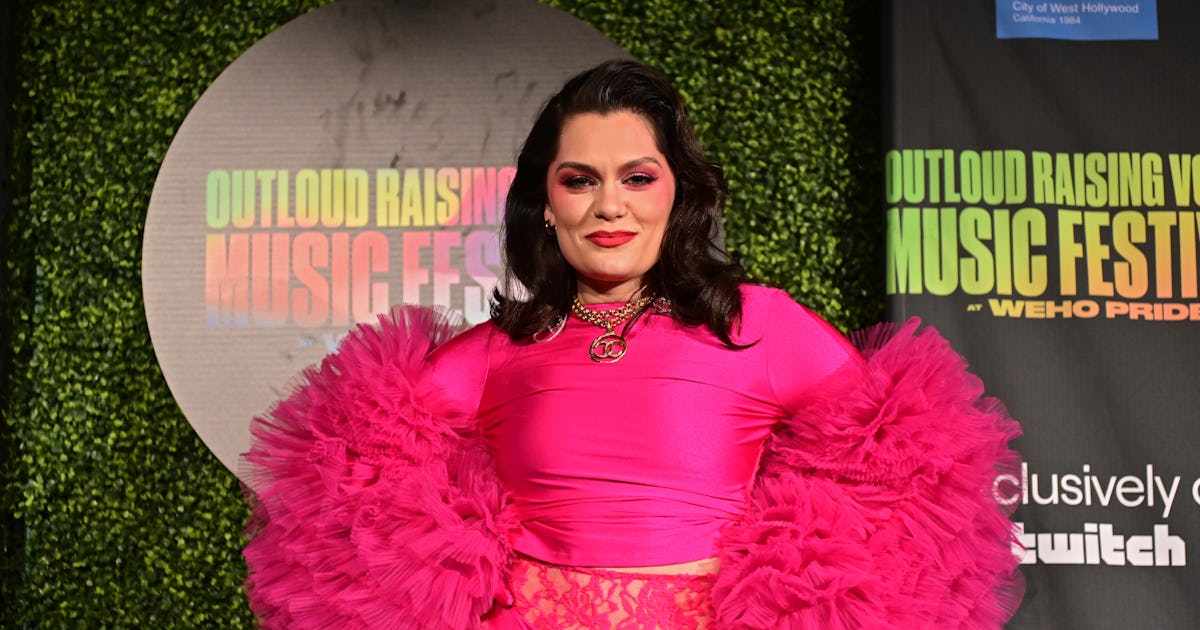 Just over a year after announcing her miscarriage in November 2021, Jessie J has a much happier update to share. The English singer posted a touching reel on Instagram on Jan. 6 that revealed she is pregnant again. "I am so happy and terrified to finally share this…" she wrote to begin her caption.
Jessie's sweet video is set to her song "Sunflower," which fittingly includes the lyric "I'm growing with you, you're my sunflower." It offers a look at her pregnancy thus far, from her positive test to her growing baby bump to her sonogram experience. The "I Want Love" singer can also be seen going about her daily life, including recording, dancing, taking mirror selfies, and spending time with family.
As for how Jessie is doing right now, she asked fans to "please be gentle with me." Her caption added, "Honestly, ya girl just wants to ugly cry in public in a catsuit eating a chocolate covered pickle with no questions asked." A follow-up reel the next day offered more insight, as it showed her dealing with other parts of the pregnancy experience, such as fatigue, scent sensitivity, and morning sickness. "I was warned about that first trimester and it was WOOFY WOOF," she wrote in her caption.
Jessie's path to this point hasn't been easy. In May, she was a guest on the podcast The Diary of a CEO and spoke about doctors wanting to remove her uterus at 26 when she was diagnosed with adenomyosis, a condition that can lead to infertility, per Healthline. The artist addressed her pregnancy loss, too, recalling the day it happened. "I remember just going home and kind of not processing it," she said. She later added, "It breaks my heart that so many women have gone through it … it's such a painful — physical painful, emotional painful — experience."
Prior to her pregnancy loss, Jessie had been planning to have a child alone, as she revealed in her since-deleted Instagram post about the miscarriage. "I decided to have a baby on my own," she wrote. "Because it's all I've ever wanted and life is short." However, after the experience, she came to a different conclusion: "I knew that the reason it happened is because I wasn't supposed to do it alone," she said on The Diary of a CEO. "And I stand by that now."
Neither of Jessie's new pregnancy reels addressed her current relationship status. She's most recently been linked to pro basketball player Chanan Safir Colman, whom she met through friends in late 2021, according to The Sun. A source told the outlet in March 2022 that Jessie felt "blessed to have Chanan in her life" and they were "just seeing what happens."
Going through this experience, Jessie has a few reminders for her followers. "Pregnancy is the most relatable but UNIQUE journey," she wrote in an Instagram story on Jan. 7. "We all feel it and experience and deal with it OUR own way. … Telling someone how they feel or what to feel is just not the way to do it."