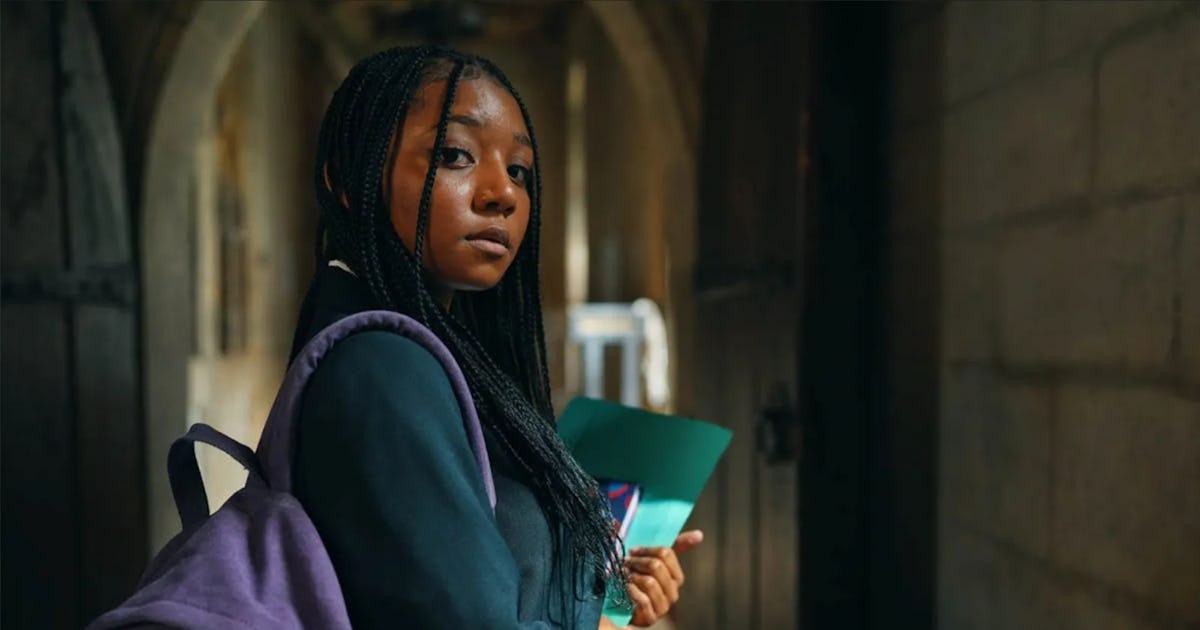 Trigger warning: This article contains references to rape and sexual harassment, as do many of its outbound links.
In a new Channel 4 film, Consent looks at the environments that young people are now growing up in where sex and relationships have been affected by online misogyny, porn and rape cultures, and the lines of consent being blurred. Set in a private boys' school that's now allowing girls to attend, the 60-minute factual drama follows the story of two students, their bond, and what happens when boundaries are crossed. In the trailer for the drama, we see the friendship between Archie, a rich, privileged and highly academic student, and Natalie, a working-class scholarship student who is new to the school, become strained as she struggles to recall the party. Archie has some kind of footage on his phone of what happened. In the age of #MeToo and Everyone's Invited, Consent takes a magnifying glass to the experiences of coming-of-age in this era, but is the film based on a true story?
According to the show's creators, Consent is not based on a particular story or experience. In fact, in a Channel 4 statement, the film is said to be based on "hundreds of testimonies of young people from both state and private school backgrounds." The writer behind the drama, Emma Dennis-Edwards, said: "Whilst researching Consent, I was shocked but not entirely surprised about the culture of toxic masculinity and misogyny explored within the drama. Whilst social media has proved to be an amazing tool for young people to express themselves socially and politically, it must also take some of the responsibility for the misogyny and sexual harassment that has become almost commonplace in our schools."
Tom Victor plays Archie in Consent with Lashay Anderson of Rebel Cheer Squad taking on the role of Natalie. The cast also includes Rhea Norwood (Heartstopper), Ty Tennant (House Of The Dragon), and Suspicion's Denzel Baidoo and Alex Heath.
Consent airs on Feb. 7 at 10 p.m on Channel 4 and will be available to watch on All4.