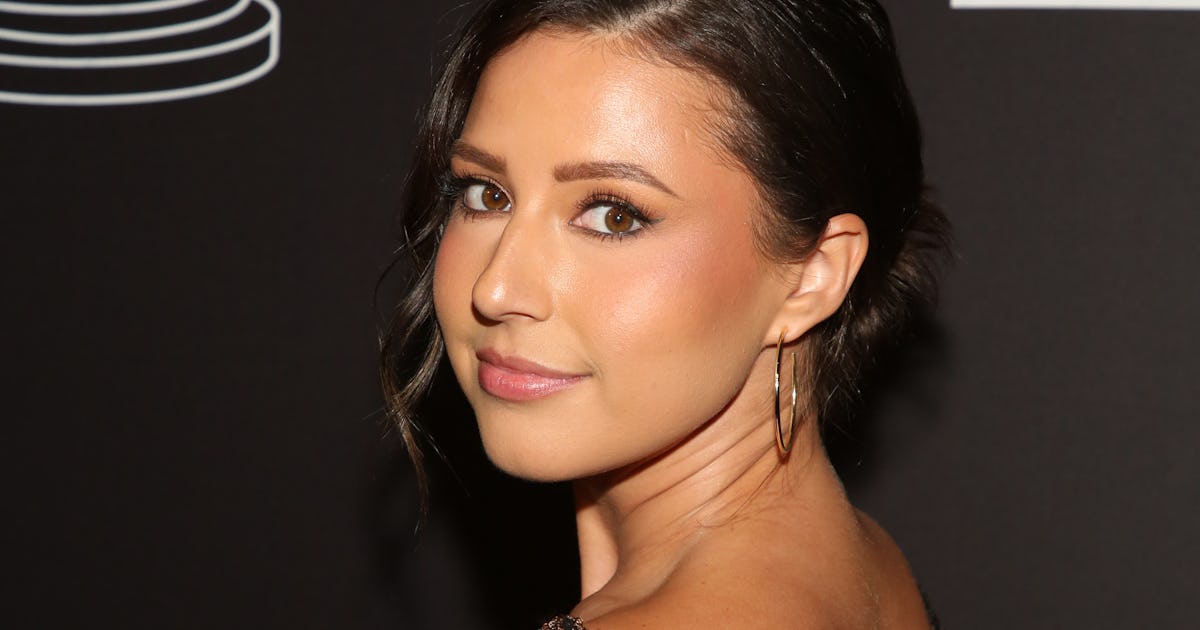 Former Bachelorette Katie Thurston loves her dating shows. She's tried to find love on The Bachelor before becoming helming her own Bachelorette season. She's also "obsessed" with Love Is Blind. These days, it appears as though Katie is appreciating a different dating show, particularly, one of its alums.
On Jan. 3, Katie gave Bachelor Nation a reality show crossover when she posted pictures on Instagram of her New Year's Eve celebration. "Im excited to be 32 in 2023. In my gut, I just know, this is going to be one hell of a year and I'm so excited! My 2023 mantra: Watch me," the reality star captioned a series of photos from the party. Shrewd fans noticed a familiar face in some of them: Nick Uhlenhuth from Season 3 of The Circle. Nick also commented on her post with a birthday greeting.
Meanwhile, Nick also shared photos from that night on his Instagram with a similar message. "I couldn't be more stoked for 2023. I truly think it's gonna be an incredible year of personal growth and adventure. Buckle up!!!" he wrote. Katie left the comment, "Starting off 2023 with a bang." The simultaneous posts sparked dating rumors and in the comment sections, fans threw their support behind the potential couple. "i love this pair WOW," a user commented on Nick's post.
Their fans' instincts could be right. It appears as though the two weren't just partying together as friends. A video now circulating on TikTok shows the two reality stars getting cozy and even sharing a sweet kiss. "Looks like Katie Thurston might have a new boyfriend," user zacharyreality wrote. "Looks like the pair spent New Years together ringing it in with a New Year's kiss."
Katie famously got engaged to Blake Moynes on her season of The Bachelorette. After the two split up in October 2021, three months after the finale aired, she started dating John Hersey, another contestant from her season. After dating for seven months, they broke up in June 2022. Nick, meanwhile, didn't find romance during his season of The Circle.
With Katie and Nick's flirty exchanges on social media and a kiss on New Year's, it is looking like 2023 will bring both of them good fortune. At least in the romance department.