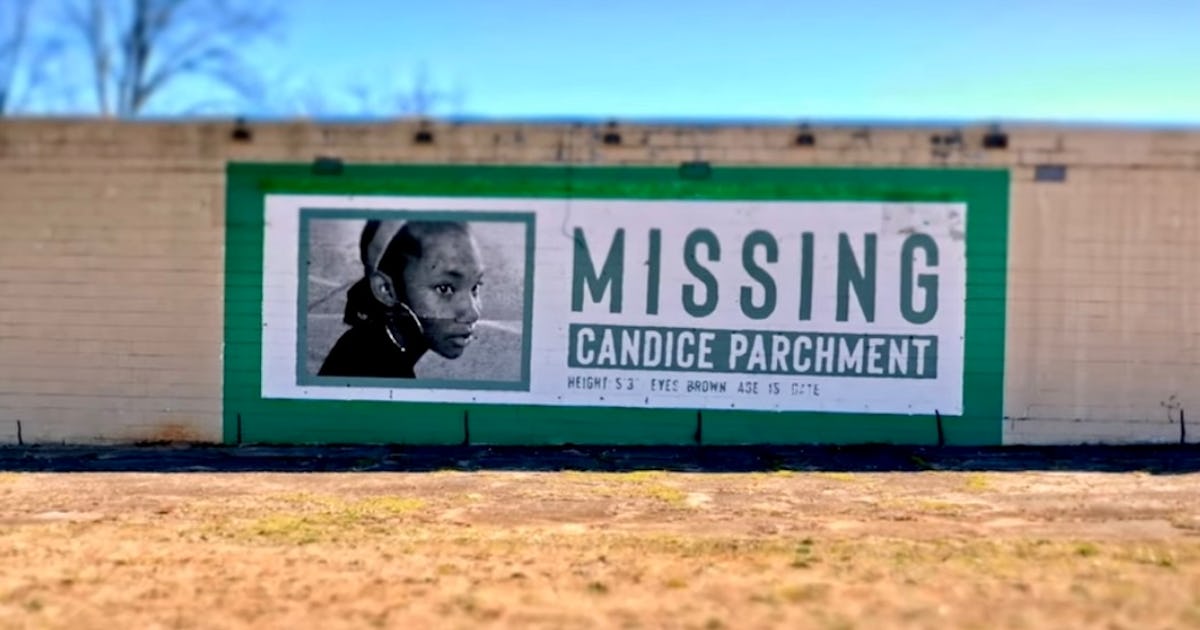 Hulu's How I Caught My Killer features nine true-crime stories, with each episode highlighting a unique homicide case that the victim helped solve from beyond the grave. The docuseries' second episode revisits the murder of Candice Parchment, a 15-year-old Georgia high school student who disappeared on April 28, 2010. Unable to get in touch with her daughter, Parchment's mother, Caffian Hyatt, reported her missing. She eventually received two text messages, purportedly from her daughter, stating that she was OK and in Tennessee, but she did not believe Parchment sent them.
As described in How I Caught My Killer, police wrote her off as a runaway. In November 2010, however, investigators found the teen's remains under a mattress, behind a dumpster, in a nearby apartment complex. Because there was insufficient evidence to find her killer, the investigation remained ongoing. Nearly a year later, Hyatt gave police their biggest lead to date when she discovered Parchment's diary in October 2011 while packing to move to a new home. In a January 2010 entry, the teen identified two individuals named Marshae Hickman and Jermaine Robinson, who had attempted to rape her in an abandoned house. Parchment wrote that she never reported the attack to authorities because the two had threatened her.
After Hyatt turned over the diary to police, they discovered that Hickman, Parchment's high school classmate, was already in the Clayton County Jail for a burglary charge. When questioned about Parchment, police said Hickman — who lived in the apartment complex behind which the teen's body was found — implicated himself in both her attempted rape and murder, admitting that he'd strangled the victim. (Though an autopsy reportedly revealed Parchment had also been stabbed, he only confessed to strangling her.) Hickman was indicted in July 2012 and charged with attempted rape, false imprisonment, aggravated assault, battery, malice murder, felony murder, and concealing the death of another.
His trial began on April 8, 2013, and Robinson testified against Hickman. The prosecution argued that Hickman killed Parchment to prevent her from reporting the January assault. The prosecutor cited Hickman's apology letter to Parchment's mother as his admission of guilt, according to The Atlanta Journal-Constitution. "It's times that I think back and wish I could rewind time back so this would have never happened," the attorney said, reading Hickman's letter. "I pray every night that you and everybody can forgive me. I just don't know what came over me at the time."
The jury returned its guilty verdicts just four days later, and on April 26, 2013, the judge sentenced Hickman, who was 21 years old at the time, to life in prison without the possibility of parole for malice murder, along with an additional 70 years for the other charges. "She convicted him in her own words," Hyatt told The Atlanta Journal-Constitution of her late daughter, following the verdict. "It's like she was inside that courtroom."
Hickman filed a motion for a new trial in May 2013 but was denied in March 2015. After filing an appeal the following month, the Georgia Supreme Court also denied his request in June 2016. Hickman is currently serving his life sentence at Telfair State Prison in Helena, Georgia, and will turn 31 in 2023.
If you or someone you know has been sexually assaulted, you can call the National Sexual Assault Telephone Hotline at 1-800-656-HOPE (4673) or visit hotline.rainn.org.