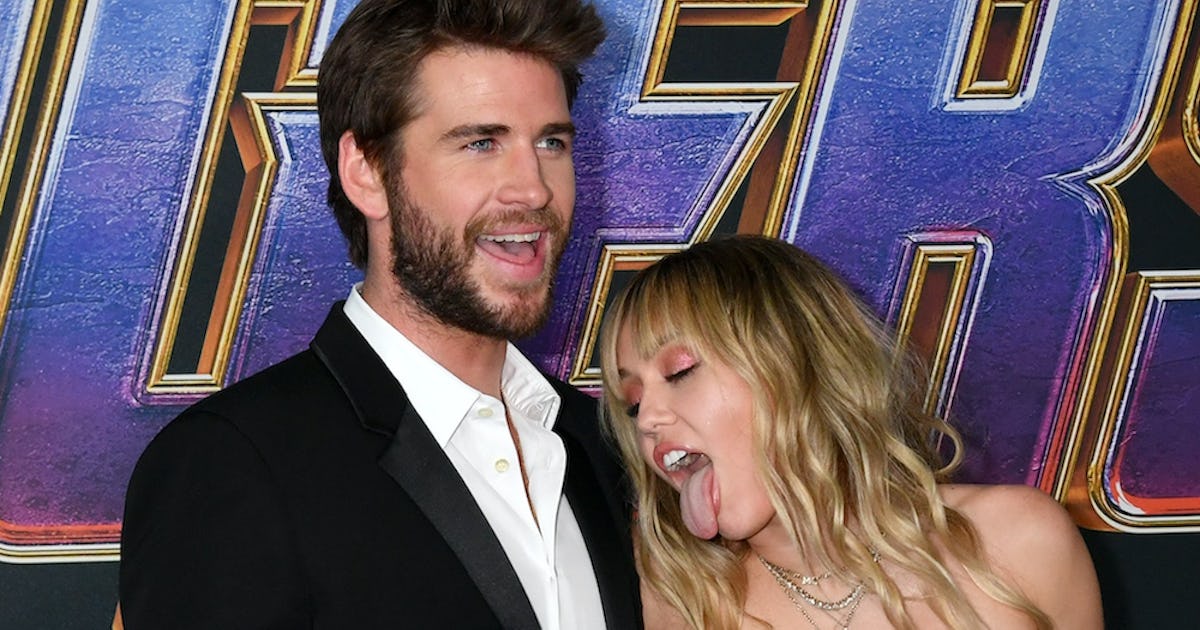 My girl Miley Cryus has the internet talking once again, with the release of a sassy new music video for her latest single "Flowers." Widely believed to be about her ex-husband Liam Hemsworth (it is, don't @ me), Cyrus dropped the song — an upbeat ode to singlehood — on his birthday, seemingly as a nod to their breakup.
Though many aspects of the song and accompanying video have fans buzzing (the pointed lyrics, the shoot location, the release date, etc.), her outfit choices are what really have people freaking out. At the end of the beautifully-shot video, viewers see the pop star dancing, like the icon she is, in a black suit with nothing underneath.
Because of the aforementioned Easter eggs surrounding the song, rumors are swirling that the oversized suit jacket actually belongs to Mr. Hemsworth. Internet sleuths on Twitter and TikTok are claiming it's the same one he wore to the Avengers: Endgame premiere in 2019.
Any Miley stan worth their stripes will remember that Hemsworth allegedly (and famously) told Cyrus to "behave for once" at said premiere, after she playfully licked him on the red carpet. The couple officially called it quits shortly after that incident.
One Twitter user wrote: "I need someone to confirm that the suit jacket @MileyCyrus wears at the end of the FLOWERS mv is actually one of he who shall not be named's 👀☕." Meanwhile, others are posting side-by-side pics of the pop star and her former husband for comparison. See for yourself.
While I admit the blazers certainly look similar (as most black suit jackets do), her's is actually a new design from Saint Lauren't Fall 2022 collection. Beyond that, a quick glance at the lapels show very clear design differences in both looks — with Hemsworth donning slim, satin-looking lapels, while Cyrus' lapels boast a wide, '70s-inspired design.
In my opinion, the style choice still seems like pointed move — even if only to represent being her own husband — and I can't help but love her for it.