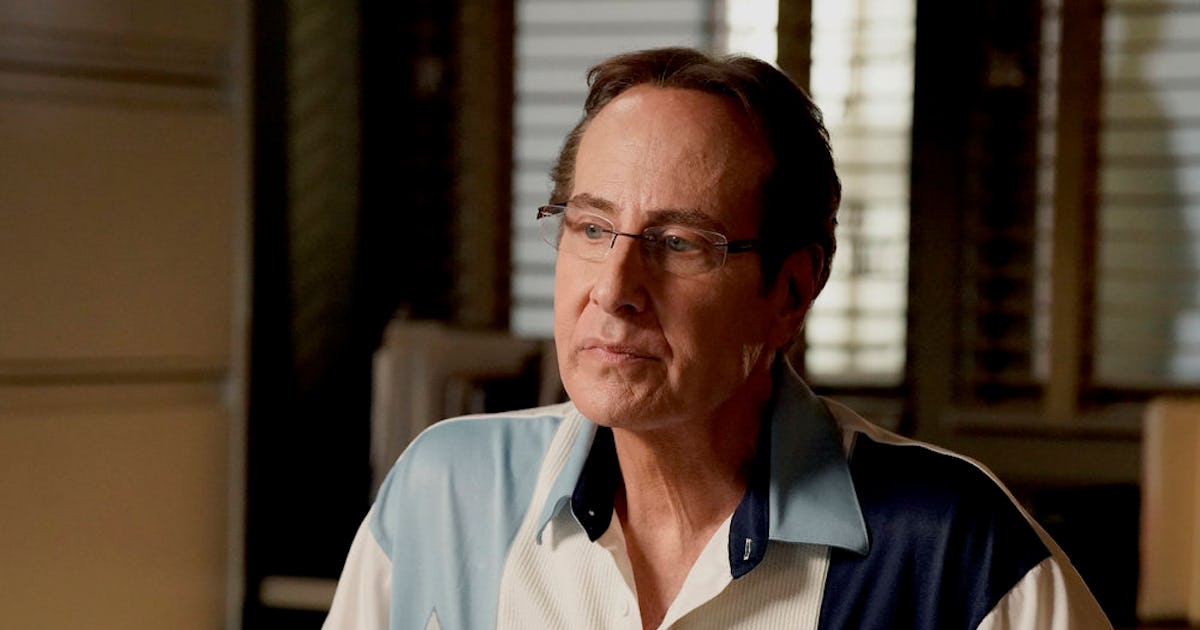 Peacock describes their multi-layered true-crime docuseries, Paul T. Goldman, as a "groundbreaking project that mixes fact and fiction to tell a bizarre and incredible tale." Based on Paul T. Goldman's self-published 2009 book, Duplicity: A True Story of Crime and Deceit, the show — from the director of Borat Subsequent Moviefilm and the producers of The Disaster Artist (including Seth Rogen) — follows the author's claims that his second wife, referred to by the alias, "Audrey Munson," was secretly a prostitute and madam who scammed him.
"How would you feel when you learned that your beloved wife was running her segment of a multi-state, multi-million dollar prostitution ring, literally from your bedroom on your wedding night, after you had drifted off to sleep?" Goldman wrote in his book synopsis. "DUPLICITY is the TRUE story of just this scenario."
The "mind-bending" series, which was filmed on and off over the course of a decade, includes three levels: a docuseries with interviews, an actor re-enactment of the events Goldman (who insisted on playing himself) described in Duplicity, and a behind-the-scenes look at the making of the re-enactment. "I have been asked countless times, 'Is this for real? Did this stuff actually happen?' I couldn't make this up," Goldman says in the Peacock series. "Nobody — nobody — could make up this sh*t."
How Accurate Is Paul T. Goldman's TV Series?
Though Peacock is upfront about the blending of fact and fiction, the show's accuracy is up for debate. In fact, the episodes feature a disclaimer that "statements expressed by individuals in this series should be taken as speculation or opinion." As director Jason Woliner, who shot in a similar style as he did with Borat, prods his subject to clarify certain parts of his screenplay, Goldman assures him, "Duplicity is 99 percent true," adding, "embellishments had to happen on little things." By the next episode, however, Goldman lowered his estimate to about 97 percent truth, though he maintained that the story and events "are true."
Viewers know names have been changed — even Goldman's real name is Paul Finkelman — making it difficult to fact-check the author's allegations. Woliner, who also directed several episodes of The Rehearsal star Nathan Fielder's Comedy Central series, Nathan For You, received a cold pitch from Goldman via Twitter in 2012. He then spent the next decade recording hours of interviews with Goldman, as well as such subjects as his divorce attorney and his psychic. At the same time, he also shot the scripted Duplicity scenes that Goldman wrote about his relationship and divorce. (The series also features actors Rosanna Arquette and Frank Grillo.)
Though the series has certainly questioned the truth behind Goldman's story, at least heading into the finale, they've yet to reveal exactly what the truth is.