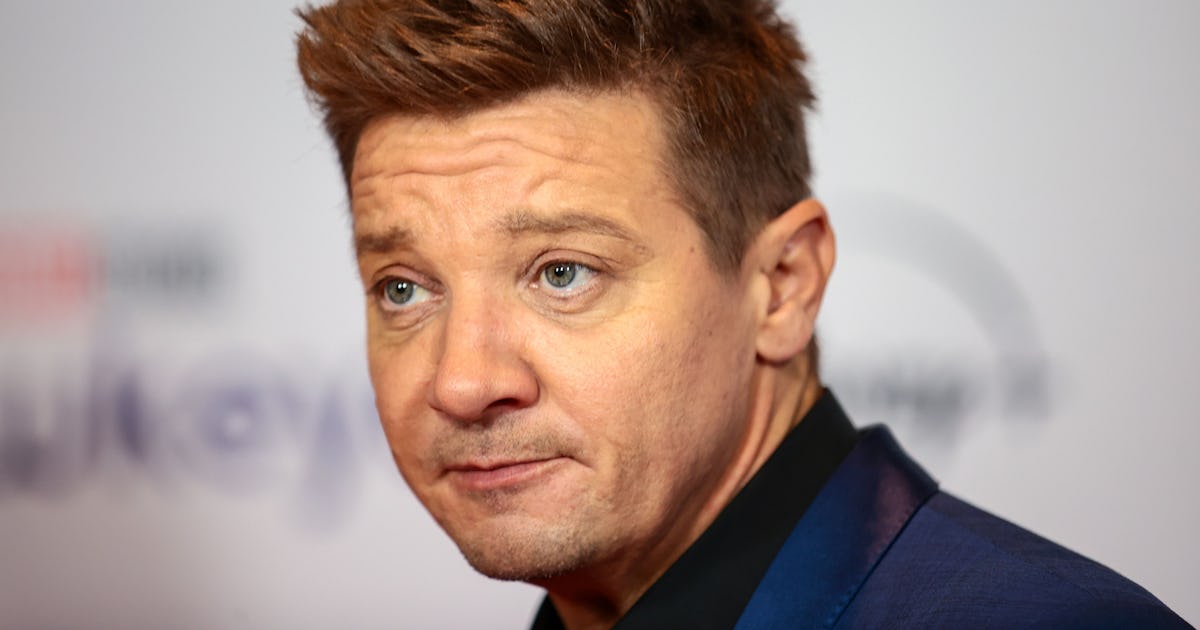 Fans and celebrities have shared well wishes for actor Jeremy Renner after the Hawkeye star was involved in a serious snow plough accident on New Year's Day. As per the BBC, Renner suffered blunt chest trauma and orthopaedic injuries while clearing snow around his Lake Tahoe home. He was later airlifted to hospital where he remains in a "critical condition" following surgery on Jan. 2.
"Jeremy's family would like to express their gratitude to the incredible doctors and nurses looking after him, Truckee Meadows Fire and Rescue, Washoe County Sheriff, Reno City Mayor Hillary Schieve and the Carano and Murdock families," the actor's publicist told People. "They are also tremendously overwhelmed and appreciative of the outpouring of love and support from his fans." The statement concluded, "His family is with him and he is receiving excellent care."
As mentioned, many were quick to offer their good wishes on social media, including DC Studios' co-CEO and director James Gunn, who wrote on Twitter: "My heart is with Jeremy Renner."
Frozen's Josh Gad also tweeted that he is "praying for Jeremy Renner and his family," while Marvel's Tara Strong (Loki) wrote: "My sweet Jeremy Renner. Loved you for decades. From a Senior Trip to the MCU. Sending you and your closest healing love, light & strength for a full recovery."
Elsewhere, A Dark Foe star Simmona tweeted that she "couldn't even sleep all night" upon hearing details of the accident. "Why do all the bad things always happen to the most amazing, kindest, most loving people? Hang in there Jeremy Renner. Please everybody send your prayers."
Find more celebrity and fan well-wishes, below.