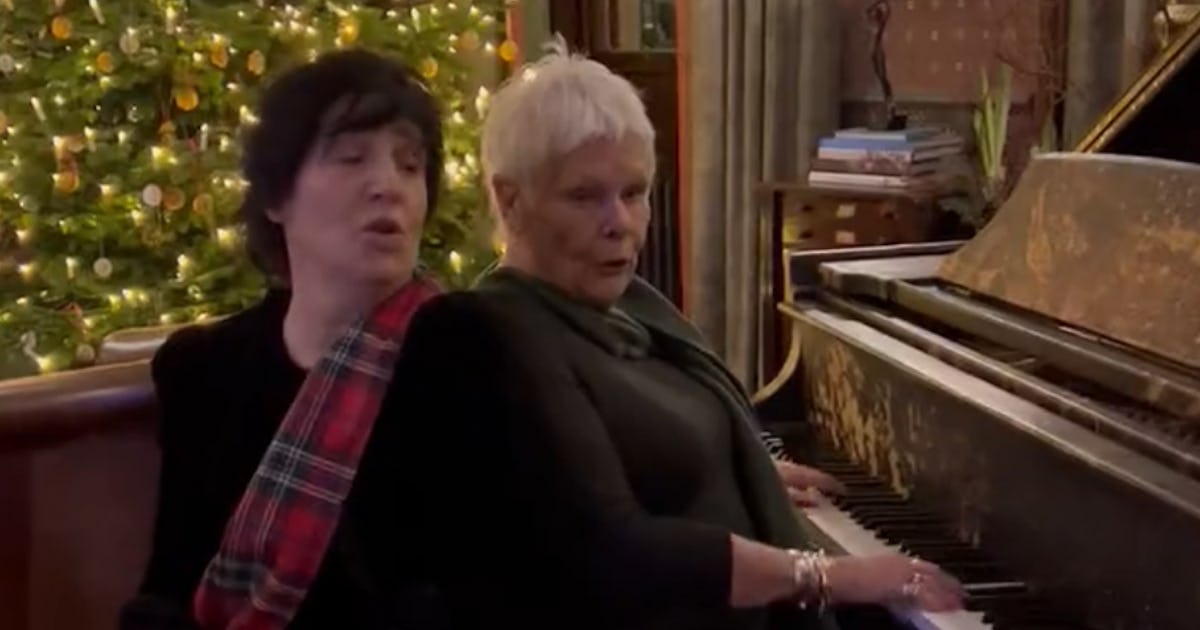 Guests at a Scottish hotel rang in 2023 with a surprise New Year's Eve performance by an unlikely celebrity duo. As per the Guardian, Dame Judi Dench and Texas singer Sharleen Spiteri belted out Abba's "Waterloo" amid Hogmanay celebrations at the Fife Arms in Braemar, Aberdeenshire, just moments before the big countdown to midnight. The impromptu gig was captured in a now-viral video, during which Spiteri mouths "what a pianist" as the Academy Award-winner plays the hotel's pianola.
Speaking to BBC Scotland, Ewan Venters, CEO of Artfarm which owns the hotel, described the pair's rendition of the Abba classic as "joyful."
"It was a happy evening with lots of guests and locals clapping," Venters shared, revealing that the performance occurred just before the New Year's Eve fireworks. "It was a classic Scottish Hogmanay party at The Fife Arms. The hotel was fully sold out, with a four-course dinner and a ceilidh with lots of reeling," he added.
Speaking to the Press Association, Venters also disclosed that the duo "had met previously, but after dinner, they met in the lobby and took to the piano." He continued: "Two legends — a Scottish musician, Sharleen Spiteri — and Dame Judi who, although born in the city of York, is an honorary Scot, for not least playing Queen Victoria on so many occasions. Mrs Brown was back on Royal Deeside."
Fans of the pair were equally as thrilled with Dench and Spiteri's take on the 1974 hit. "What a way to start 2023," one user said of the performance on Twitter, while another fan commented, "This video footage of Dame Judi and Sharleen is priceless. Both of them are legends in their own right."