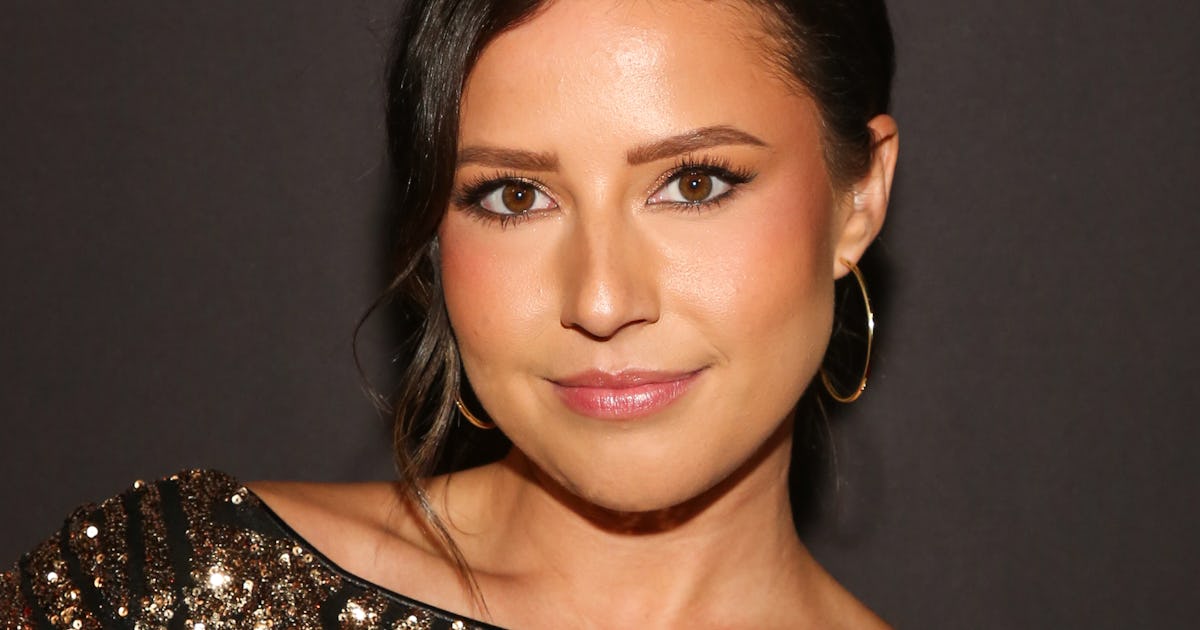 There have been three Bachelorette seasons since Katie Thurston was the lead, but she still hasn't totally put her time on the reality dating show behind her. Lately, she's using it to inspire stand-up comedy material. A clip Thurston posted on her Instagram on Jan. 4 makes light of the rejection she faced as the Season 17 Bachelorette — namely, when two of her front-runners turned the tables on her and left the show voluntarily.
If you need a recap, Thurston was down to her final four contestants when single dad Michael Allio self-eliminated. "I'm not leaving because of us," he told Thurston. "I'm leaving because of my son; he needs his dad." Then, she was blindsided again when finalist Greg Grippo chose to go home. He told her how he felt, but followed it up by saying she'd "dismissed it" and he'd reached his "breaking point." Thurston was left sobbing, and she told then-host Kaitlyn Bristowe that she wanted "someone to book [her] flight home." (She ultimately finished out her season, which culminated in a short-lived engagement to Blake Moynes.)
Present-day Thurston was able to find humor in the situation and laugh at herself. She presented it to the audience at the Tacoma Comedy Club in her home state, Washington, by saying that of the three contestants she wanted to take on overnight dates, "two of them quit the show." "The producers are like, 'Bro. If you stay for just one more week, you're going to have more screen time, more Instagram followers, and you can bang this chick,'" she continued. "And they were like, 'Nah. I think I'm going to go home.'"
"Ouch, right?" she added. "I know! I'm thriving, you guys. I'm thriving."
The silver lining might be that the audience — both in person and online — liked her bit. Other reality show vets showed their support in the comments, including The Bachelor's Demi Burnett, who wrote, "lmao at you taking the piss out of yourself!!! Hilarious!" and Love Is Blind's Kelly Chase, who added, "Hahahh amazing." Many fans also had kind words for Thurston, such as "Love a girl who can make fun of herself!" and "Hands down the funniest and most authentic bachelorette."
Ironically, Allio was one of the people who liked the post, according to an amused fan in the comments. Thurston seemed entertained and responded to them, though not with words; she stuck with the eyes and the smiling-face-with-tear emojis.
Since her time on The Bachelorette, Thurston has publicly spoken out about some of the negative parts of her experience. For example, she celebrated Love Is Blind on Instagram in February, praising the "genuine connections without the distractions of made-up drama." In yet another stand-up clip posted on Dec. 23, she talked about the challenge of choosing white paint for her walls because there are so many shades. "This is probably what the producers of The Bachelor feel like when they pick out a lead," she said, shading the franchise's diversity issues.
Thurston may have even more Bachelorette jokes in the pipeline — she has a "Comedy Joke Off" coming up at the Tacoma Comedy Club in February.