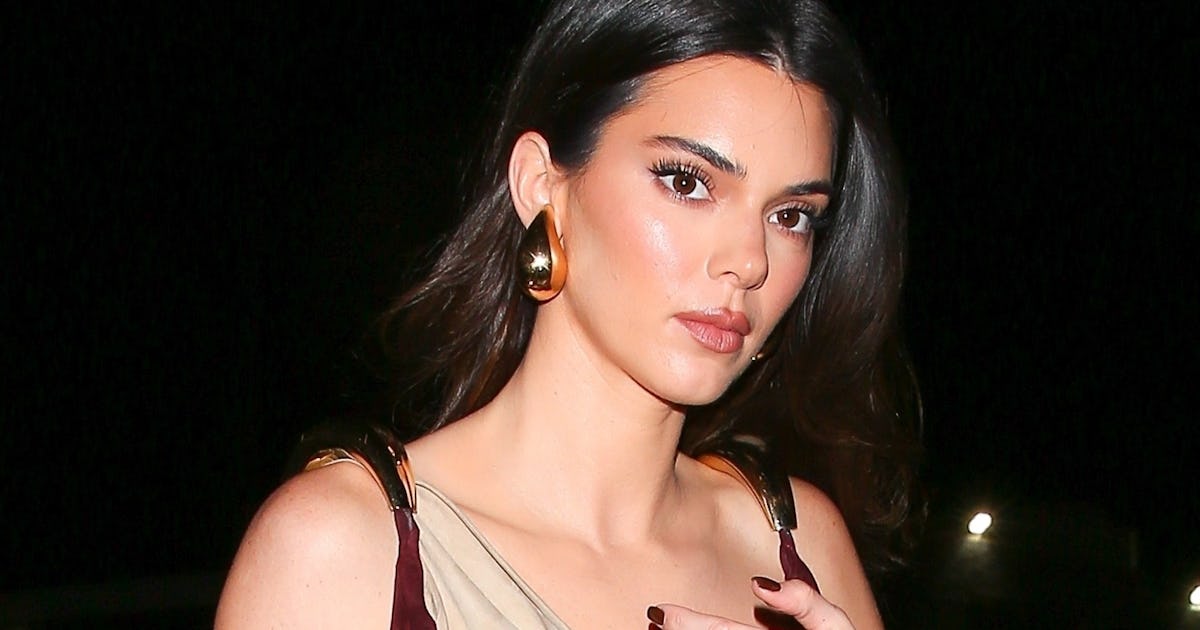 Kendall Jenner is known to give sartorial odes to the early aughts, wearing 'ugly' trends ranging from platform flip-flops to UGG boots. The latest item she pulled from the fashion archives is an accessory straight out of Blair Waldorf's playbook. And, as per usual, she slayed.
The supermodel attended a post-Grammys event on Sunday night in an artsy burgundy number from the Bottega Veneta Spring/Summer 2023 runway. Ripped straight from the catwalk, styling and all, Jenner wore the drapey, suede mini dress with sling-back pumps, a teeny black Sardine bag, and gold teardrop earrings (also from the fashion house). The most surprising part of her ensemble, however, was the maroon tights she wore to match.
Any millennials reading this are probably in the midst of a flash-back to the days when Gossip Girl ruled the fashion space. Constance Billard queen bee Blair Waldorf had an affinity brightly-colored tights — often rocking them while holding court on the Met steps — which led to nation-wide acceptance of the bold trend. Undoubtedly making Blair proud, Jenner took the cheugy 2000s style and made it covetable in the year of our lord 2023.
Jenner also made waves the last time she stepped out in a pair of tights — because she wore them sans pants. While that daring ensemble is not easily replicated, her latest take is much more wearable.
BRB. Digging through the recesses of my closet.