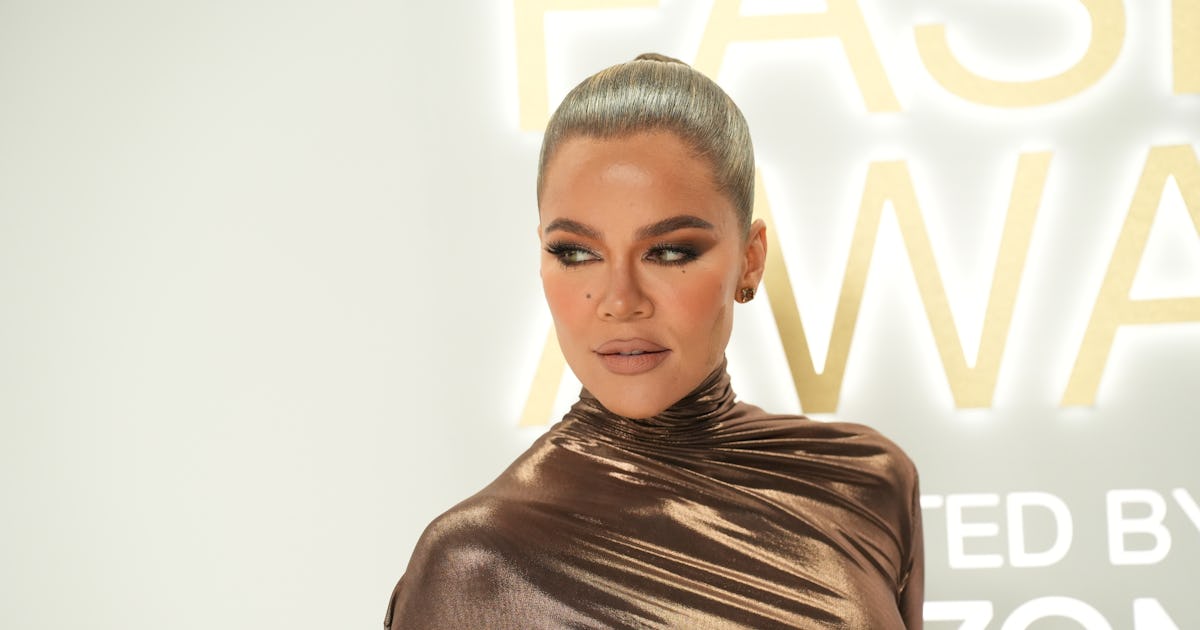 Khloé Kardashian has long been open about her struggles with body image issues. It's one of the reasons she helps other people with their fitness journeys on her makeover show, Revenge Body, and why she's protecting her daughter True's self-image. But it seems as though she has even more anxiety over mean comments people make about her body.
On Season 2 of The Kardashians, the Good American founder opened up about how social media — particularly the mean comments — can trigger her anxiety. In an April 2022 episode, Khloé tells Malika she tries not to listen to trolls. "Trust me, I try not to, but when you're walking down the street and even paparazzi is heckling at you the same things you're trying to avoid, it's so deteriorating on your self-esteem, your confidence, the way that you view yourself. … Even when I've barely done retouching, I'm so afraid to post it because people are going to say I did this."
On Jan. 2, Khloé shared her Winter 2022/2023 Sorbet Magazine cover and accompanying photos. And while many celebrated her win and the debut of her clip-on bangs, many flocked to the comments section to leave remarks about her weight loss.
According to an Us Weekly report, one commenter even alleged that Khloé uses semaglutide. The commenter wrote, "The fact that she uses [diabetic] medicine to get this skinny is disturbing." (Per the U.S. Food and Drug Administration, semaglutide is an injectible that helps adults with obesity or those who are overweight with weight-related conditions like diabetes or high cholesterol.)
Khloé clapped back at the insinuation. "Let's not discredit my years of working out. I get up 5 days a week at 6am to train. Please stop with your assumptions. I guess new year still means mean people," she wrote.
The KUWTK star has always been vocal about not understanding why some are unkind online. Taking to Twitter in October of 2020, the mom-of-two wrote, "I'll never understand how bored or unhappy some people can be. I am someone who would never comment something unless it's positive. I believe in uplifting and complimenting one another. Who has the time chiiiillllldddd?! Time is precious boo. I'm spending it on happy things."
And though she typically tries not to let trolls get to her, she knows that sometimes, she shouldn't let people get away with their comments. "Sometimes I have to f*ck with people a little bit," she told Elle in an October 2020 interview about haters. "I try not to! I try to behave, but sometimes they're just asking for it."