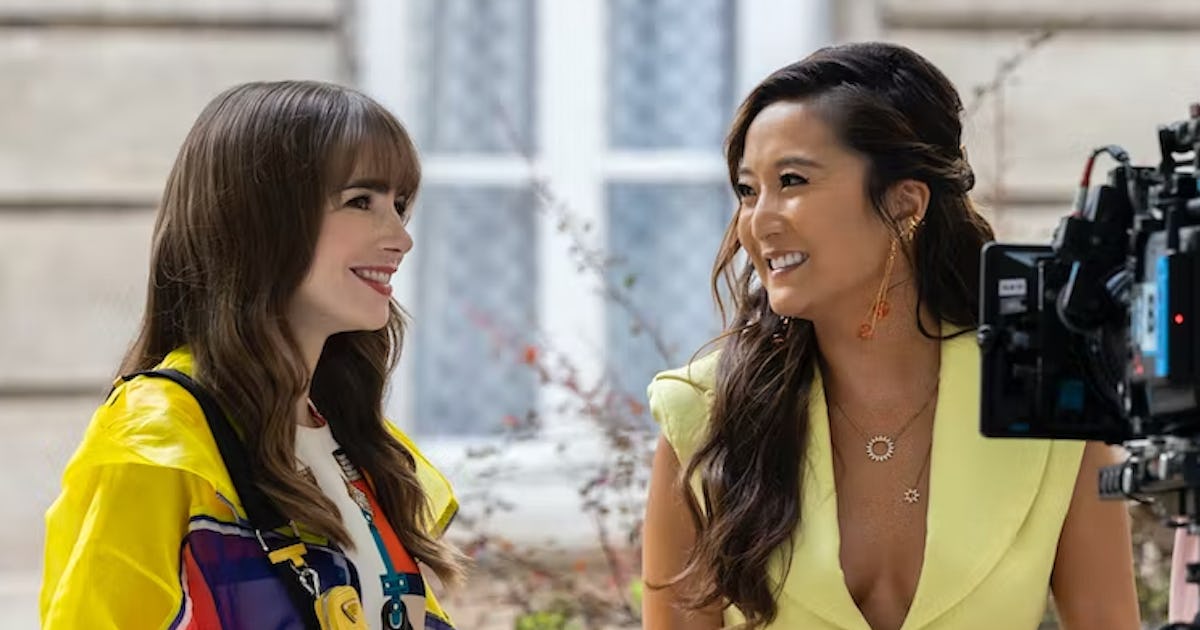 The beloved ensemble cast of Emily In Paris really do amour a behind-the-scenes video or three. After keeping fans of the show nourished with plenty of candid footage and closer looks at filming locations along the way, co-stars Lily Collins and Ashley Park have now revealed their magnum opus. In a jointly-shared montage video filled with on set moments captured behind-the-scenes of Season 3, the duo can be seen laughing and smiling as Collins, who portrays Emily Cooper, crosses her eyes for the camera in various different scenes. All the while, a remix of "Mon Soleil," a song performed by Park on the series, plays overhead. Both Collins and Park can be seen wearing recognisable outfits from the Netflix series.
"You can change the season but you can't change the shenanigans," wrote Park, who portrays Emily's BFF Mindy Chen. Originally born in Shanghai, Mindy is the heiress to a zipper company, but moves to Paris to forge her own path after her audition for Chinese Popstar goes viral for all of the wrong reasons. She's working as an au pair when she first crosses paths with marketing executive Emily back in Season 1, and the two bond over their shared feelings of trying to make it in a new city.
In the latest season, which debuted in December 2022, we see Mindy staying as loyal as ever, and supporting her pal as she navigates some serious work dramas, and tricky choices in the relationships department. Cooper and Park share a close bond away from the screen also, as they're self-professed "work wives." We love to see it.