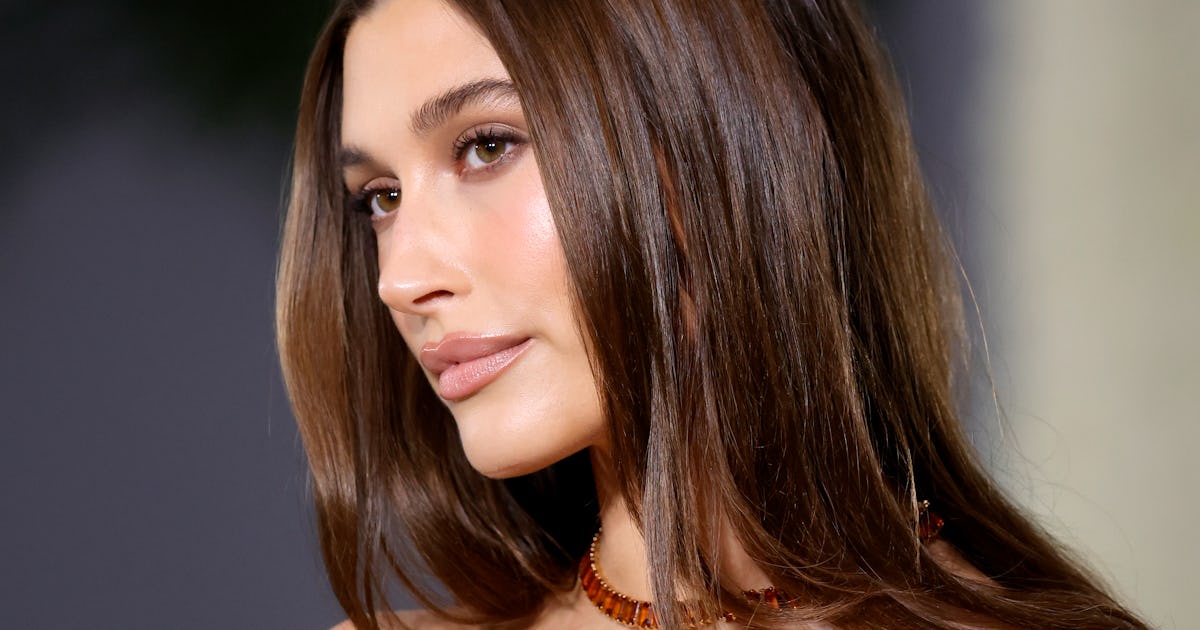 Kendall Jenner has been quoted in saying that Mary Phillips (aka her longtime, go-to makeup artist) has "changed her life" — and with a now-viral contour hack that is transforming the foundation routines of the beauty-loving masses on TikTok and beyond, it's safe to say that Phillips has changed quite a few lives … or at the very least, the order in which they apply their makeup.
While Phillips is a lusted over pro who also frequently paints the faces of Hailey Bieber, Kim Kardashian, Jennifer Lopez, and Addison Rae (to name a few), her viral trick for creating a flawlessly contoured, natural-looking complexion is surprisingly easy to recreate. And though she does often experiment with color, texture, and trends —like Kendall's modernized Y2K-inspired washed denim eye, or perhaps her infamous invisible brow at 2022's Met Gala — her finished glams all have one thing in common: a focus on smooth, radiant, softly chiseled skin that is never, ever cakey or met with harsh lines.
Typically, the community has been taught to apply their foundation and concealer before going in with their contour and bronzing products. And while that more traditional method still works — Phillips is making a serious case for completely reversing that order.
On prepped and primed skin, Phillips recommends going in with your cream contour first in the areas that either shadowed (like, say, the hollows of your cheekbones), as well as where you'd typically swipe on some bronzer (on your forehead, below your jawline, etc). And while it may seem odd or appear muddy as you begin to blend, her technique is truly a masterclass in simply trusting the process.
After blending that first layer away, pick up your light concealer and begin applying to the high-points of your face, as well as where you may some extra coverage. This would be the space between your brows fanning up into your forehead, the under eye area, and your chin — which adds overall brightness to your complexion.
Once that second layer has been diffused (and you still don't quit see the method to her madness yet), Phillips then goes in with a small amount of foundation beginning at the center of the face, blending a thin layer outwards with a large fluffy brush.
And just like that — the Mary Phillips-approved magic begins to appear as your effortlessly blended, expertly diffused, softly flushed, "your skin but better" base has been laid. Oui oui.