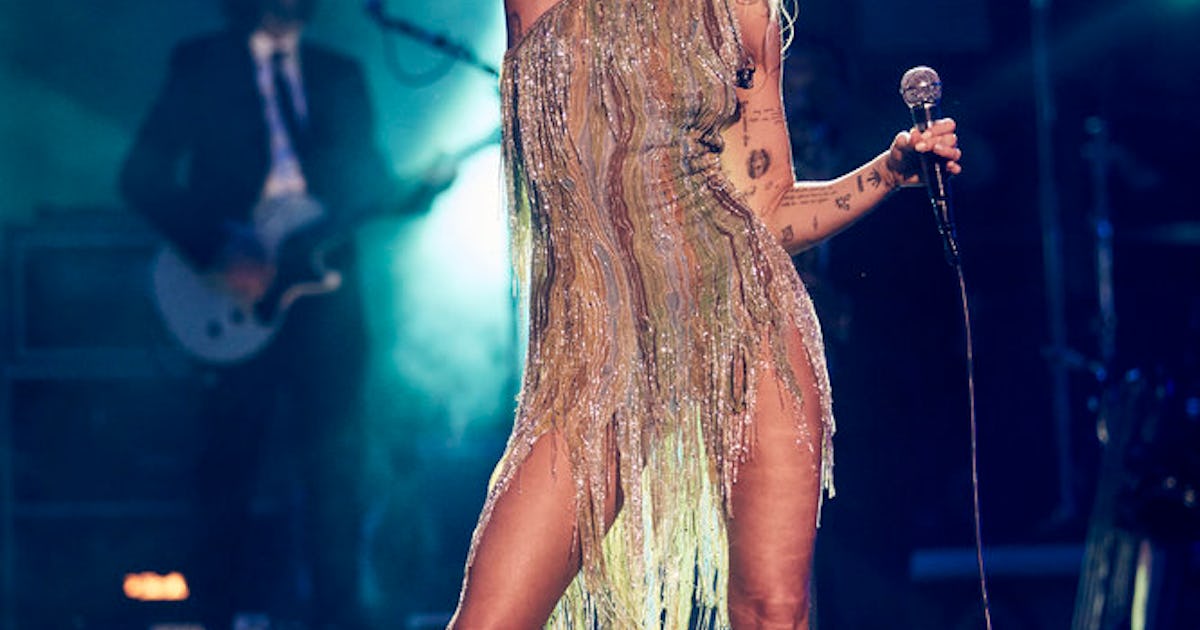 It's official: 2022 is out and 2023 is in. As New Year's celebrations took place around the world on Saturday, Dec. 31 and into Sunday, Jan. 1, numerous celebrities joined the online fun on both days. Their Instagram posts showed nostalgic looks back 2022, hopes for 2023, and special moments from the holiday itself. The messages were a mix of earnest, lighthearted, and festive, but they were only part of the story. Stars gave us a wealth of New Year's Eve outfits to look at, and those ranged from sequined dresses revealing thongs (Dua Lipa) to comfy sweaters (Mindy Kaling).
In line with tradition, the countdown to midnight came with big shows in different parts of the United States. Ryan Seacrest once again hosted Dick Clark's New Year's Rockin' Eve on ABC, which featured performances in New York and Los Angeles, and NBC brought back Miley's New Year's Eve Party in Miami. The televised events featured star-studded performance lineups, and some of the musicians showed off highlights on Instagram. One example was Paris Hilton, who made a surprise appearance onstage with Miley Cyrus and Sia to preform an update version of her 2006 hit "Stars Are Blind." "Still on a high after last night!" she wrote, in part, on Instagram to kick off the new year. Her caption also noted, "2023, I already love you!" Other performers had more to share, too.
Not every celebrity had a show to host or perform in, but they still had a blast celebrating. Anne Hathaway, Lipa, and more showed glimpses of how they rang in the new year. For some, like Lipa, NYE was a glitzy affair. Others, like Kaling, had a much more low-key night. As you can see below, the dress code ranged from very sparkly to very cozy.
Comedians like Amy Schumer, Jimmy Kimmel, and Chelsea Handler opted for humor in their New Year's posts. In Kimmel's, he and Guillermo Rodriguez had on the ultimate NYE outfits, but they encouraged fans to "ghost those jokers" if they'd had enough of being out and wanted to get back in their sweatpants.
Family moments were another big highlight of many celebrities' New Year's posts. Angela Bassett, Gwyneth Paltrow, and Sofia Vergara were some of the stars who showed off their loved ones as they welcomed 2023.
A proper goodbye was in order for 2022. Serena Williams, Jennifer Aniston, and Nick Jonas were among the many people across Instagram who created montages of their highlights from the past year.
Some celebrities stuck to slideshows or single photos to reveal some of their favorite moments from 2022, including Harry Styles, Millie Bobby Brown, Blackpink's Rosé and Lisa, and Octavia Spencer, among others.
Happy New Year!