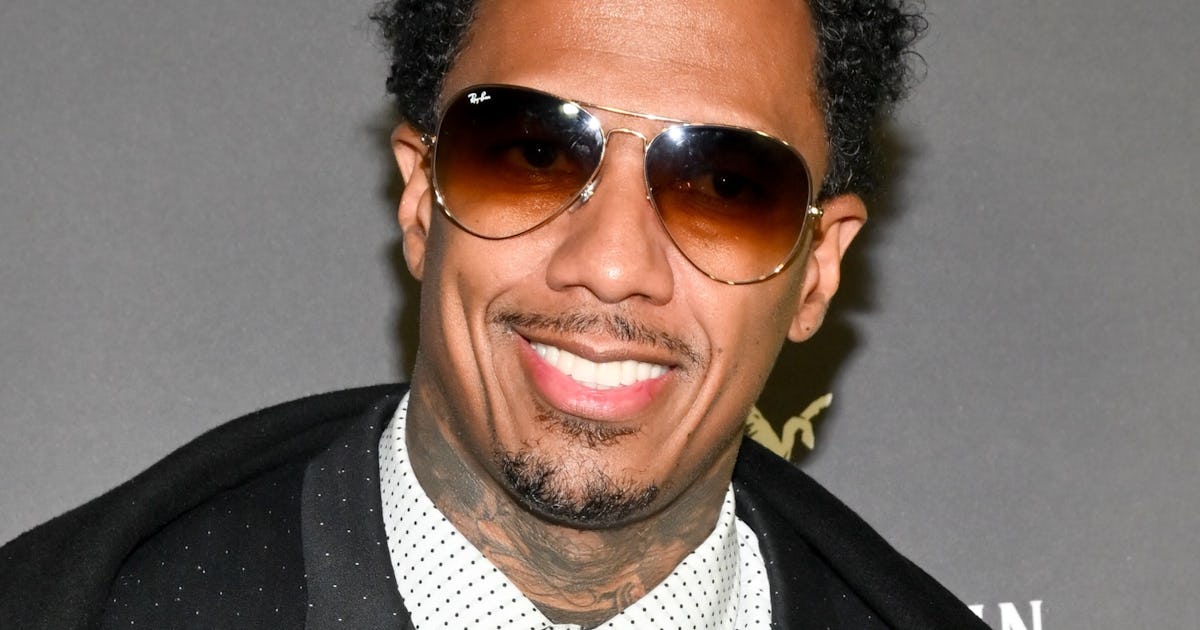 By now, Nick Cannon is likely a pro at fatherhood. He just welcomed a baby girl, Halo Cannon, on Dec. 14 — his second child with model Alyssa Scott and his 12th overall. But it seems like Cannon has no plans of slowing down the procreating. The Masked Singer host appeared on this year's CNN's New Year's Eve Live and in between holiday updates and congratulatory messages, the conversation quickly turned to whether or not he would still have babies.
After updating host Anderson Cooper that Halo is doing great ("Everybody's healthy"), Cooper's co-host, Andy Cohen, candidly asked Cannon what his plans were family-wise. "You are singlehandedly repopulating the earth. I give it up to you, man," Cohen began. "What is your plan here? What is your endgame with the kids? You just wanna keep going or is there a number?" he asked.
"Clearly, I don't have a plan," Cannon laughed in response. "It's really just so much joy and elation that I have, and the family that I have, but I don't have a plan." Cohen then dared to offer a proposal: "A vasectomy?"
Cannon, used to getting teased about his prolific genes, shut down the option immediately. "Is that what you want me to get? This is my body, my choice," he quipped.
The "Gigolo" singer has always been vocal about wanting plenty of kids. In February 2022, Cannon said on his talk show, "I just want to have as many children as I can."
His wish keeps coming true. Though Cannon briefly tried celibacy at the behest of his therapist, this year alone, Cannon welcomed five babies with five different women: Scott, LaNisha Cole, Bre Tiesi, Brittany Bell, and Abby De La Rosa. He shares three kids each with both Bell and De La Rosa, while he shares two with Scott. Sadly, they lost their first child, Zen, to brain cancer in 2021. Cannon also has two kids with ex-wife Mariah Carey, rounding out the 12.
Though Cannon had one long-term marriage in the past, Cannon obviously doesn't subscribe to monogamy. "It's not natural in their makeup, in their DNA," he said about men in a November 2020 episode of his Nick Cannon Morning radio show. He added, "But it's also like, 'Yo if we suppose to be fruitful and multiply if we here to do this….'"
On CNN's New Year's Eve Live show, Cohen also asked Cannon to share some parenting tips, saying, "Given that you do have 12 kids, do you have any advice for new fathers out there?"
"Just operate out of love. Some people may say that's what got us in here in the first place," Cannon replied, poking fun at himself. "But that's what I would always do. And always go with a smile," he added.
Cooper, in turn, asked if Cannon spent the holidays with all his kids. Cannon was quick to respond, "I was Saint Nick man. I was traveling on my sleigh throughout the nation."