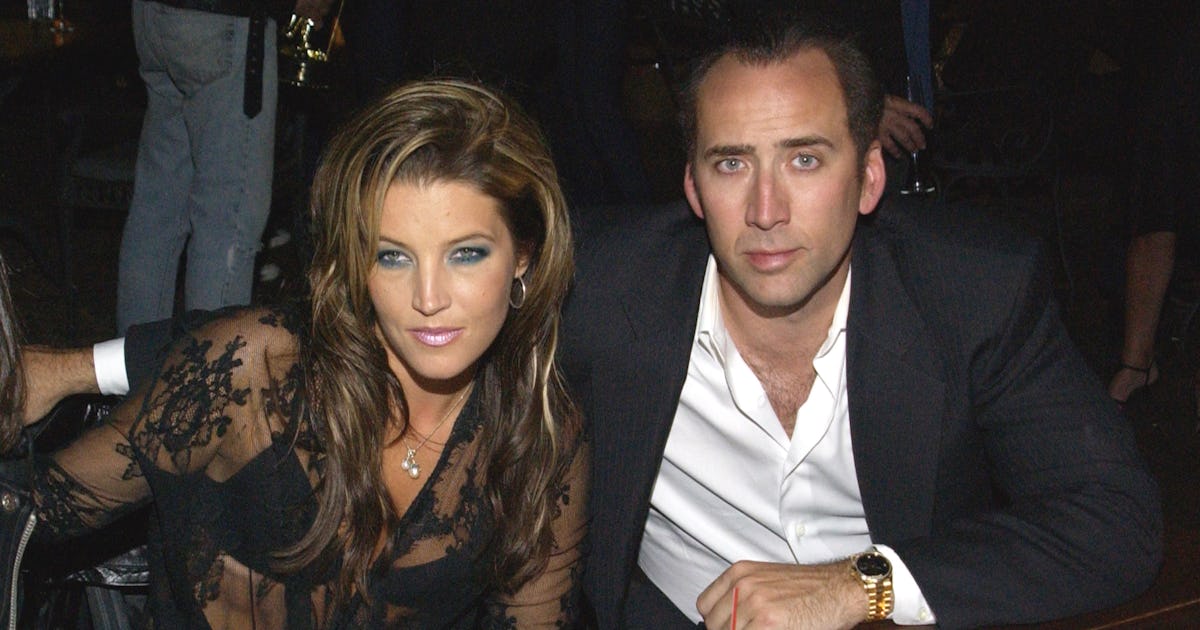 Just two days after her last public appearance at the 2023 Golden Globe Awards, Lisa Marie Presley died after going into cardiac arrest on Jan. 12. She was 54 years old.
"It is with a heavy heart that I must share the devastating news that my beautiful daughter Lisa Marie has left us," her mother Priscilla confirmed in a statement to People. "She was the most passionate strong and loving woman I have ever known. We ask for privacy as we try to deal with this profound loss. Thank you for the love and prayers. At this time there will be no further comment." Lisa Marie is survived by Priscilla and her three daughters: actor Riley Keough, and teenage twins Harper and Finley. Keough has not made a public statement.
Lisa Marie lost her father, Elvis Presley, at 9 years old and lost her only son Benjamin in 2020. She was open about her grief, penning an essay for People on National Grief Awareness Day in 2022. "Grief does not stop or go away in any sense, a year, or years after the loss," she wrote. "Grief is something you will have to carry with you for the rest of your life, in spite of what certain people or our culture wants us to believe. You do not 'get over it,' you do not 'move on,' period."
Her former husband, actor Nicolas Cage, told E! News that he found "some solace believing she is reunited with her son Benjamin," adding that "Lisa had the greatest laugh of anyone I ever met. She lit up every room, and I am heartbroken." Lisa Marie was also the sole heir to her father's estate Graceland, whose Twitter page shared a statement on behalf of the family stating that they are "shocked and devastated by the tragic death of their beloved Lisa Marie." She will be laid to rest alongside Elvis, Benjamin, and her grandparents in the Graceland Meditation Garden.
She formed a close bond with the filmmakers behind Elvis, which told her father's life story. Austin Butler, who portrays the larger-than-life rockstar in the biopic, won the Best Actor in a Drama Motion Picture award at the Golden Globes earlier in the week and thanked the Presley family in his speech as they looked on from the audience. "Thank you for opening your hearts, your memories, your home to me. Lisa Marie, Priscilla, I love you forever," Butler said from the stage. Director Baz Luhrmann shared his condolences on Instagram, writing, "we will miss your warmth, your smile, your love."
Tom Hanks, who played Elvis's longtime manager in the film, released a joint statement with his wife Rita stating that they were "absolutely heartbroken" about Lisa Marie's passing. Butler has not yet made a public statement at the time of this article's publishing.
There has been an outpouring of love from celebrities for Elvis's only child, who was a musician in her own right, and her remaining family. Country star LeAnn Rimes, Smashing Pumpkins singer Billy Corgan, and the late David Bowie's legacy account are among the names who have paid tribute to the late singer.
Yoko Ono and her son Sean with the late Beatles singer-songwriter John Lennon also expressed their condolences for her sudden passing. Lennon's other son Julian also posted his memories of Lisa Marie.
Tom Petty's legacy account and the Beach Boys frontman Brian Wilson also shared their sadness. "It's hard to take when someone so young and full of life passes on," Wilson wrote on Twitter. Pink also shared a throwback photo with her friend. "The world lost a rare gem today," she said.
Actors Leah Remini, Octavia Spencer, John Travolta, and more celebrities remembered her as "a bright star."
Many — including members of the Jackson family — shared touching memories with Lisa Marie and Priscilla. Lisa Marie was briefly married to Michael Jackson from 1994 to 1996.
A few days prior to the Golden Globes, Lisa Marie celebrated her father's 88th birthday at Graceland in Memphis in early January 2023.