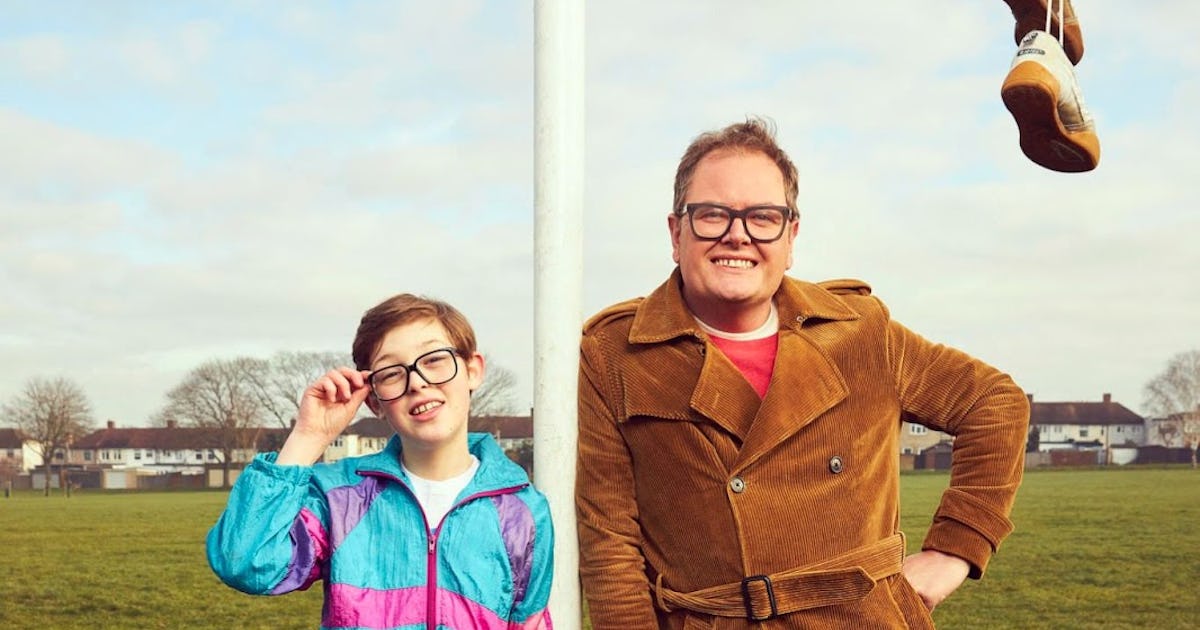 There's something very endearing about watching celebrities dive into their own lives and play themselves. And ITV has commissioned one such show titled Changing Ends, telling the life of comedian Alan Carr. Previously, we've seen Carr host a range of much-loved shows including but not limited to: Alan Carr: Chatty Man, Alan Carr's Epic Game Show, Interior Design Masters, and There's Something About Movies. And so, what exactly can we expect from Carr's first semi-autobiographical series, Changing Ends?
Changing Ends Plot
The six-part comedy has been written by Carr, along with Simon Carlyle who is known for creating Two Doors Down. The series will follow the comedian and presenter's life in the '80s, growing up as the son of a fourth division football manager in Northampton, England. The ITV statement explains that the series will be "told with warmth and wit, [Changing Ends] follows Alan's journey through puberty, adolescence, and finally self-discovery, all against the backdrop of Thatcher's Britain."
Often in his comedy sets, Carr has discussed the intricacies of growing up gay with his footballer coach father while living in the East Midlands. The new series will also delve into these themes along with charting his success in television and rise to fame. One of Carr's dialogues from the script reads, "I mean I'm hardly footballer material, have you seen me? Classic pear with a sweet tooth, most boys go up a collar size over the summer holidays but I go up a cup size an all."
Changing Ends Cast
The autobiographical series stars the comedian as a present-day version of himself, with Oliver Savell from the 2021 film Belfast portraying a younger Carr. In fact, the comedian filmed the very moment he told Savell that he had got the part, sharing the adorable scene on Instagram.
Meanwhile, Shaun Dooley (It's A Sin) and Nancy Sullivan will play Carr's parents Graham and Christine, with Taylor Faye (Last Night) portraying his younger brother Gary. Rourke Mooney and Gabby Best (Lovesick) are bringing life to the supporting cast roles of Charlie and Angela, with Harry Peacock as Nigel.
Changing Ends Release Date & Trailer
Directed by Dave Lambert and produced by Sarah Monteith and Rupert Majendie, Changing Ends commenced filming in early 2023. ITV shared a first look picture of co-stars Carr and Savell leaning against a goal post. The series is set to premiere first on ITVX. We'll be sure to update here as and when the trailer is released.