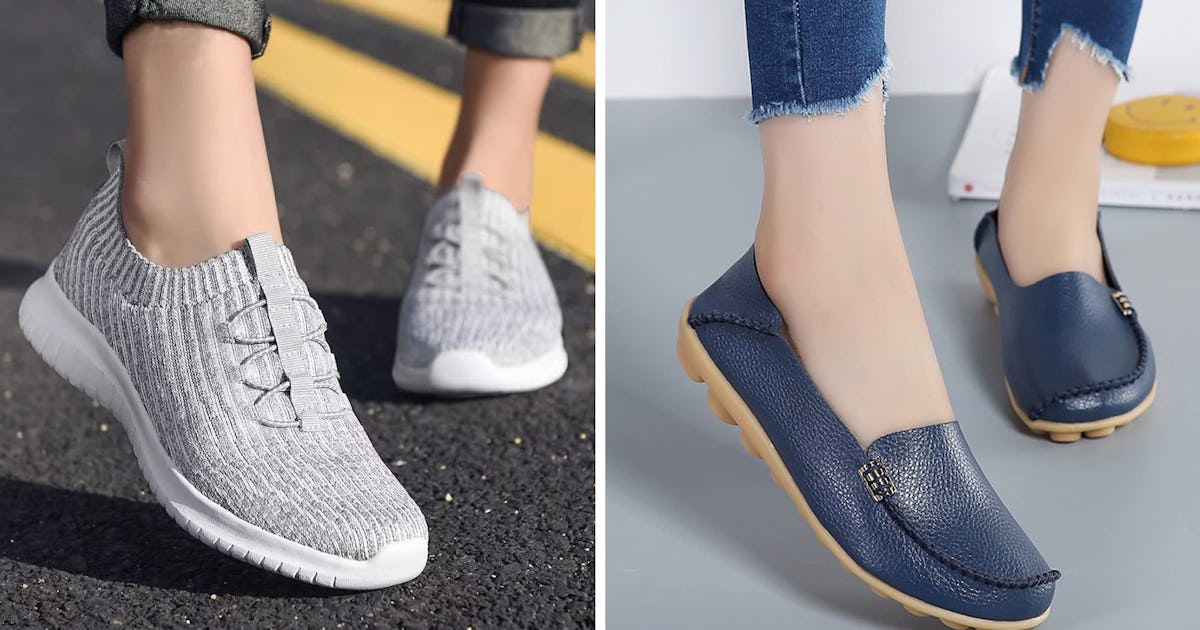 "Your needs for walking shoes will differ depending on your foot type," counsels Dr. Yolanda Ragland, Founder + CEO, of Fix Your Feet. "A pronated foot is one that rolls inward when [you walk or run], and a supinated foot is one that rolls outward excessively. For both pronated and supinated feet, extra support throughout the walking shoe will help prevent the foot roll and help avoid potential issues of balance that can lead to pain in the feet, ankles, or knees."
Choose a shoe with a supportive footbed like this road running shoe with a sturdy outsole to give your foot a solid base when you walk. The extra cushion around your ankles will allow you to walk comfortably while helping scaffold your ankle against rolling one way or the other.
"Love these comfortable sneakers for my pronation issues!" said one reviewer.
Available colors: 10
Available sizes: 5 — 11 Wide