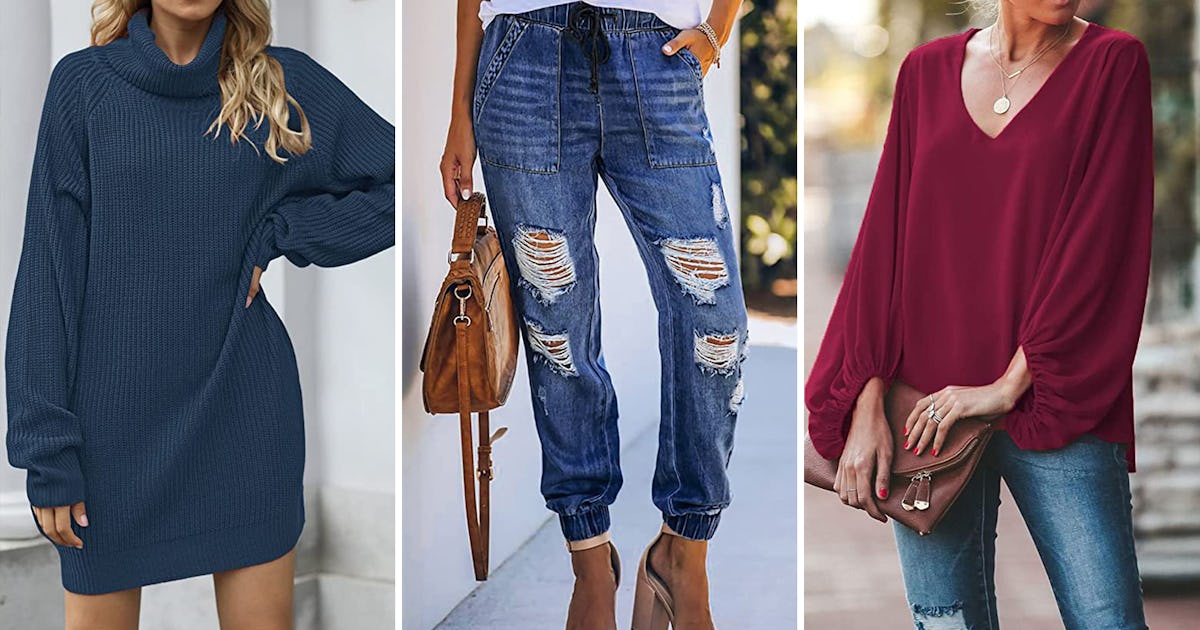 When you want to create a chic look, you don't necessarily need to reach for slim-fitting pants and restrictive tops. A snuggly sweater, loose-fitting blouse, or flowy skirt can be both comfy and stylish, and Amazon has a plethora of options that won't cling. Best of all, reviewers agree that these pieces can make you look and feel amazing.
Don't get me wrong, spandex and elastane are great when the mood or occasion strikes, but when you feel like wearing something that's not tight-fitting or clingy, that's when the pieces on this list shine. And whether you're looking to do a complete closet overhaul or just want to add a few comfy standbys, there's a wide variety of picks to choose from. Pullover sweaters are both stylish and cozy, while flowy skirts and dresses are great to have on hand for dressier occasions. Loungy basics and oversize T-shirts are perfect for chill days, and wide-leg yoga pants are the comfy substitution you never knew you needed. Some trendy cotton joggers may fit the bill, and versatile cardigans are a great addition to any outfit.
So, it is possible to have to best of both worlds when it comes to clothing that's both fashionable and comfortable — and I've rounded up some of Amazon's most popular pieces to help get you started.