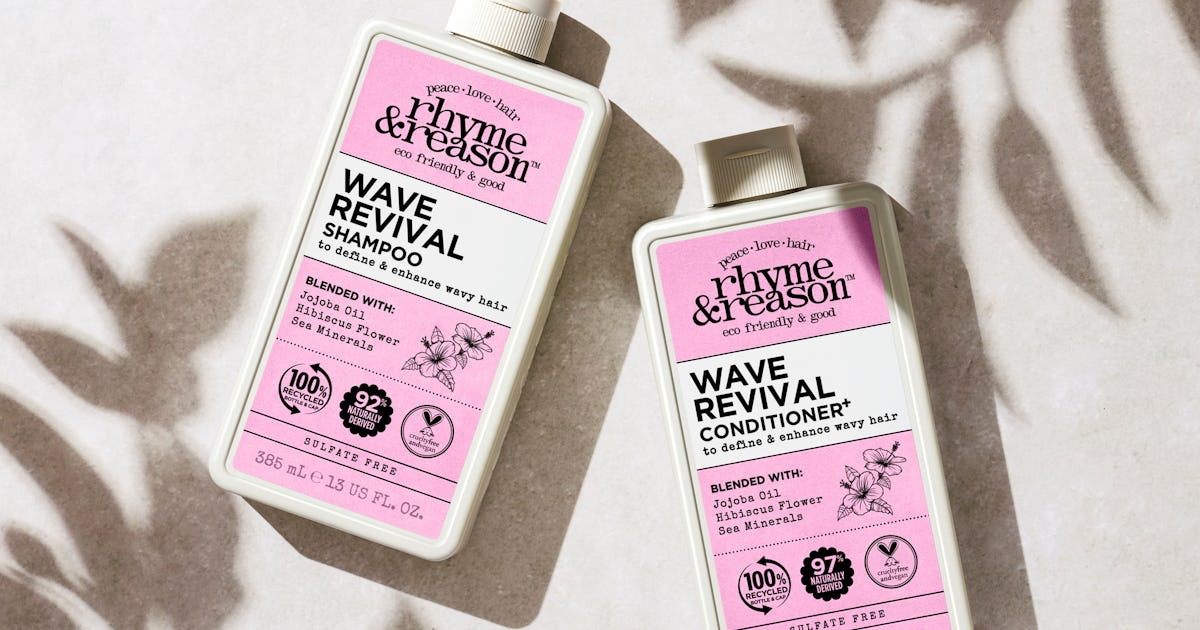 For decades, conventional beauty norms have dictated what kind of skin, body type, and hair is desirable. The '90s made us prey to the throes of straighteners, hoping to attain the smooth and sleek look that was once so revered in glossy magazines. Luckily, the tides are changing. Several homegrown hair and beauty brands are challenge the tropes of the past to create space for every hairstyle, hair texture, and type. Enter British hair care label Rhyme & Reason.
Where it previously had haircare routines for fine flat hair, curly hair, colour treated hair, its latest offering is perhaps the most exciting of all: designed specifically for wavy hair. Note: not curly hair, though we do love curls, but its oft-ignored sibling.
Rhyme & Reason's Wave Revival Regime is here to add a soft, silky bounce to naturally wavy hair through a three-step routine including a shampoo, conditioner, and hair serum. (Note: The hair serum will launch on Feb. 6, so watch this space!) Blended with nourishing jojoba oil and hibiscus flowers, the products will not only refresh strands, but also strengthen and moisturise the scalp.
True to the brand's sustainable and vegan standards, the packaging is 100% recyclable and the products themselves are derived from 97% natural ingredients that promise to care for your hair without harming the environment. Beyond the wavy revolution, there's a host of exciting new beauty launches to look out for in the UK this week, too. Keep reading to find out more if you're looking to freshen your beauty routine in the new year.
Bustle product reviews and recommendations are written and conducted by writers and editors with expertise in their fields. Testers often have specific experience with the situation or product at hand, and/or their review or recommendation is provided in consultation with experts. You can learn more about our standards here.We may receive a portion of sales if you purchase a product through a link in this article.