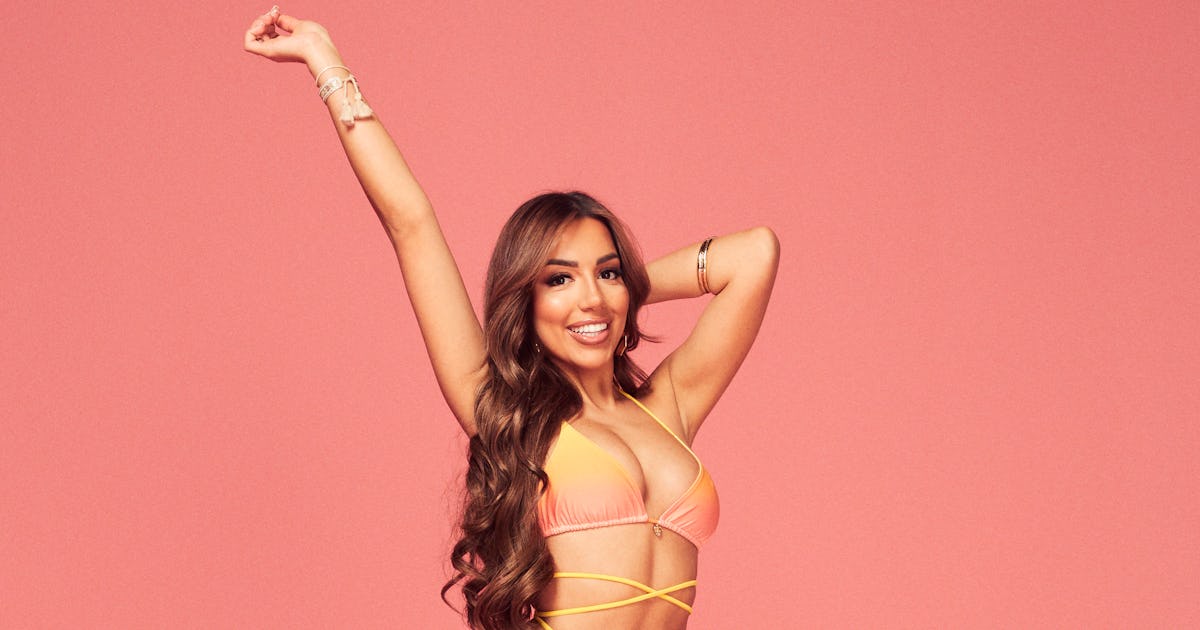 Maya Jama is in the house – the "house" being the Love Island villa, that is. And so are the hotly-anticipated winter edition contestants, including Will Young, Tanya Manhenga, and Anna-May Robey, among others. Joining this season's contestants is North London's Tanyel Revan, a hair stylist based in North London with a love of travel. Find out everything there is to know about Winter Love Island's Tanyel Revan, below.
What Is Tanyel Revan's Job?
26 year-old Tanyel is a hair stylist in North London, per ITVX's statement.
What Is Tanyel Revan's Instagram?
In her own words, Tanyel brings "energy" and "confidence" to the Love Island villa, but she also brings that "funny, loud, feisty, charismatic" quality to Instagram. Posting from Paris, Dubai, and Cyprus, Tanyel had 12.9k followers at the time her Love Island journey was announced. Follow Winter Love Island's Tanyel at @tanyelrevan.
Tanyel's hair salon, Revan Hair, is also Instagram on @revanhair. The account, which had 693 followers at the time of publication, specialises in flat weft extensions, balayage, tints, and keratin treatments, per the bio.
What Else Is There To Know About Tanyel Revan?
Tanyel's celebrity crush is Channing Tatum, though she's quick to point out that she doesn't "like pretty boys."
"They give me the 'ick' because they always have a crap personality," she said in a statement released by ITVX. "Channing Tatum is handsome but not too pretty. He's manly and he can dance. If a man can dance I'm in love with him straight away."
As for her "elevator pitch" on why someone should want to date her, she said: "I'm hard to get, confident, funny, charismatic, good looking and happy. I'm also a very loyal person, what is there not to love?"