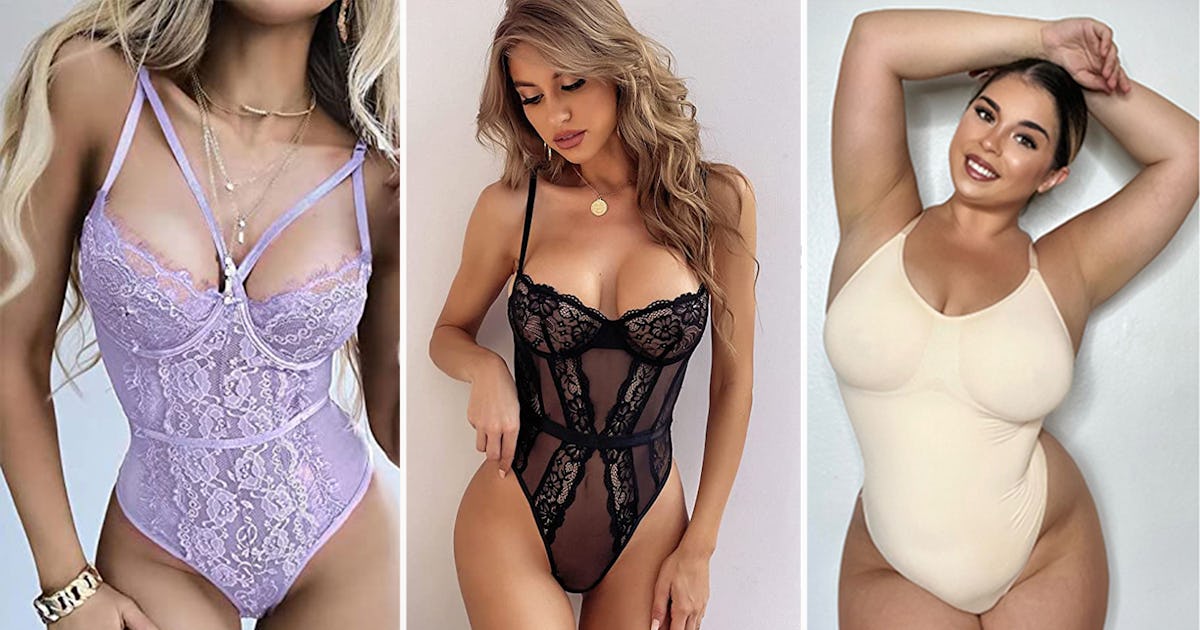 The multitasker of the underwear family, the best bodysuits with built-in bras run the gamut from simple, unadorned styles that'll disappear underneath your tops or dresses for a sleek silhouette, to lingerie-inspired lace bodysuits that can spice up a pair of jeans and heels for a night out. Whether you're looking for something functional, fashionable, or both, here's what to think about as you shop for a bodysuit you'll wear constantly.
What To Consider When Shopping For Bodysuits With Built-In Bras
Support
For the most support, opt for a functional bodysuit with strong underwire and lined cups. To ensure optimal fit, chose a bodysuit with specific cup sizes, as opposed to those that come in traditional size ranges (i.e., Small, Medium, Large). If you're less concerned with support, or prefer a more natural look and feel, try a bodysuit with flexible underwire and unlined cups, for a softer feel.
Compression
The bodysuits below fall into two camps: Shapewear and lingerie. If you're looking for a bodysuit that can get you "snatched," as the kids say, opt for the former. Since all of the bodysuits on this list have stretch, you'll actually get a better understanding of its compression levels by the name, rather than the material makeup — those intended to act as compression bodysuits will include some version of "shaping" or "sculpting." Reviews can be especially helpful in determining how a bodysuit will feel as well, so whether you prefer lots of compression or a little (or none at all), take a look at what Amazon reviewers report about the bodysuit in question.
Details
It's just as important to pay attention to what you don't see: The bodysuit's bottom. A snap or hook-and-eye closure makes using the restroom easy (that way, you don't have to take the whole bodysuit off). If you're trying to avoid underwear lines, choose a thong bodysuit. There are bodysuits with full-coverage bottoms, though, if you find those more comfortable.
From comfortable underpinnings to spicy lingerie, scroll on to shop the best bodysuits with built-in bras.