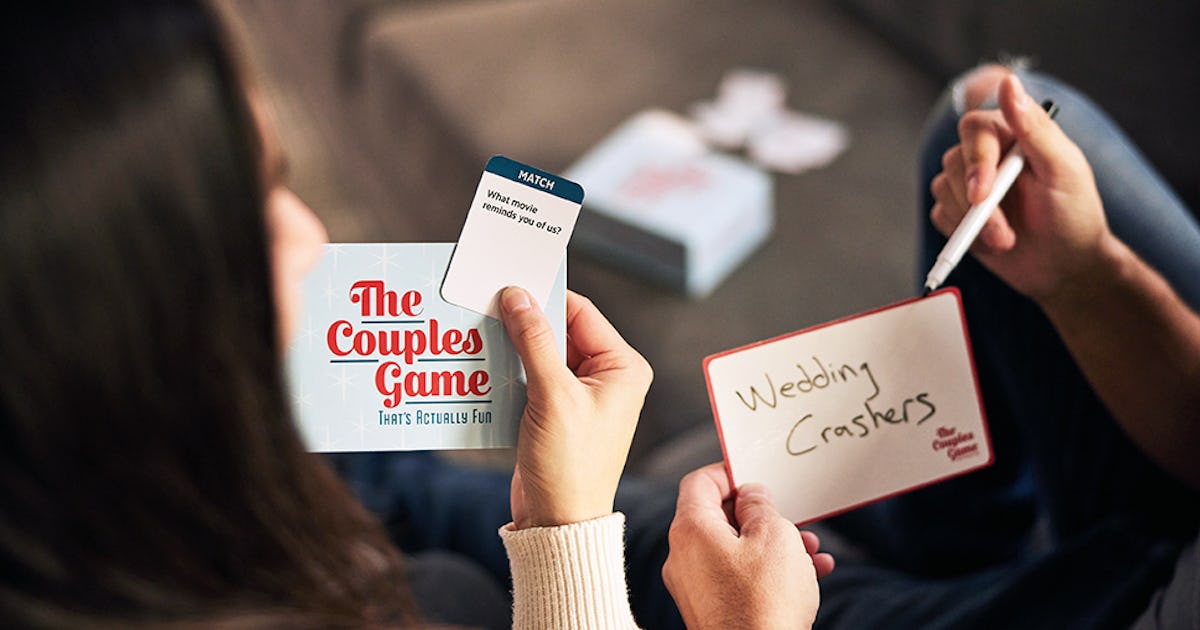 Whether you want to turn up the heat with a long-term partner or are getting to know a new love interest, board games are a great way to connect. Depending on what kind of evening you're in the mood for, the best romantic board games for couples range in style from meaningful question cards designed to deepen emotional intimacy, to racy dare games that may take you to the bedroom (or to the hallway, or dining room table, or… you get the drift).
What To Think About When Shopping For The Best Romantic Board Games
Comfort Level & Stage Of Relationship
Picking out a romantic game takes a bit more thought than choosing your run-of-the-mill two-player board game. For example, you'll want to keep in mind how long you and your partner have known each other, and what your comfort levels are with both physical and emotional intimacy. Earlier on in dating, you may not want to dive into heavy topics like ex-partners, emotional triggers, or how to improve your communication. Games with lighter topics that emphasize the playful aspects of dating — silly dares that get your partner laughing, for instance — might be a better fit at that stage.
Of course, the same goes for games in the "How well do you know me?" genre. These typically require in-depth knowledge of the other person that might take a few months — or years — to gain. So if you don't yet feel qualified to answer questions about their first crush, favorite drink, or most embarrassing moment, you might want to skip this category.
It's also worth noting that if you're currently wading into the physical aspect of a relationship — or are choosing not to be physical — you may feel more comfortable steering clear of any games that are more sexual in nature.
Game Focus: Physical Or Emotional?
While physical and emotional intimacy can go hand in hand, romantic games sometimes focus on one over the other. If you're wanting a game that strengthens your heart and brain connection, shy away from X-rated options or even those in the PG-13 range. Instead, opt for card decks with prompts that encourage deeper conversation and vulnerability. Or, if you're longing for a lighthearted option, look for games that cultivate a fun evening, whether that's owning up to embarrassing middle school moments or saying yes to dares that are downright ridiculous.
Another element to weigh is how much physical contact you want the game to involve. If your whole goal is to find sexy new ways of getting down, then choose games with racy dares or suggestive cards to put you in the mood. Just be sure to consider your partner's comfort level as well as your own; communicating ahead of time and getting consent before and during game play will be key to ensuring that everyone is on the same page, so you can turn up the spice factor in a way that feels great for both of you.
Where You'll Be Playing
Lastly, think about the setting. If you're planning to cuddle up in front of a spacious fireplace or sit at the dining room table, then regular board games with dice or playing pieces are fine. But if you'll be playing in the car on a road trip or heading over to their place for a sleepover, a portable deck of cards might make more sense.
Now that you know what to consider, check out the best romantic board games for couples in a variety of styles and levels of "spiciness."
Shop The Best Romantic Board Games For Couples
In a hurry? These are the best romantic board games for couples: