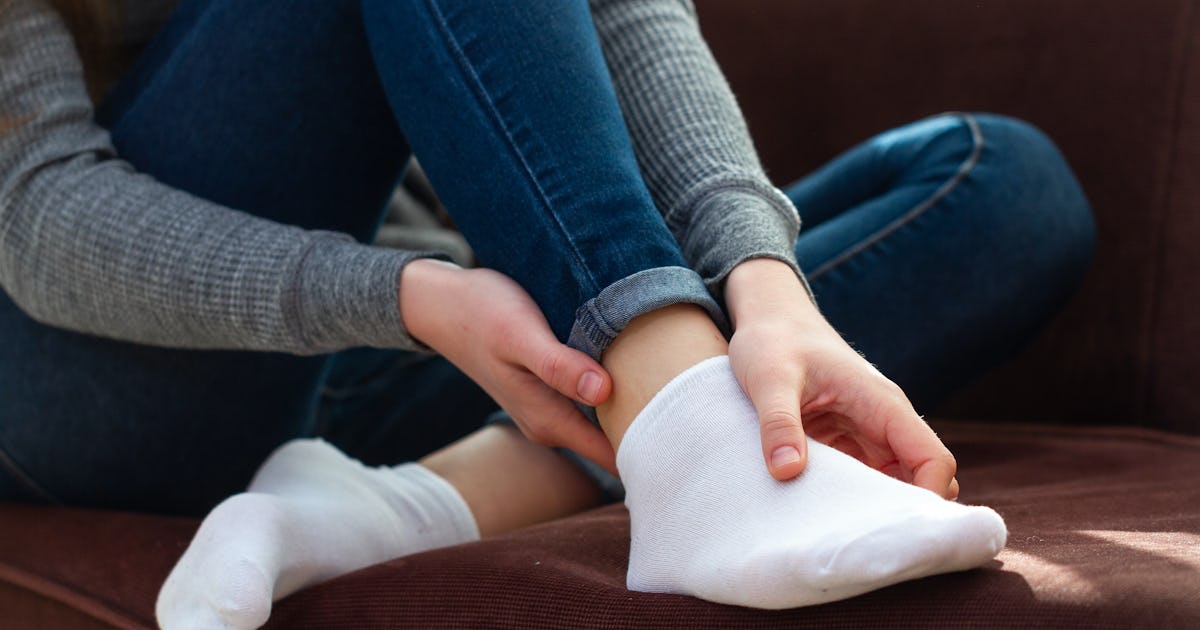 Whether you're dealing with blisters, cracked heels, or achy arches, tender feet can be irritating. Luckily, the best socks for sore feet offer the perfect mix of compression and padding to keep you comfy all day long.
What To Consider When Shopping For Socks For Sore Feet
While it's true that gentle compression can increase circulation and reduce healing time, and a padded sole can relieve certain aches, it's also important to consider your individual needs before you buy. If you're someone that struggles with chronic pain no matter which pair of shoes you're wearing, you may want to invest in a pair of durable compression socks that can stand up to daily wear and tear. But if you're also dealing with inflamed hot spots, blisters, or another painful skin condition on your feet, consider socks made with breathable bamboo or infused with soothing aloe vera.
Another thing to keep in mind is which activities tend to cause you the most pain. If you only experience achy arches during or immediately after a run, a pair of cushioned athletic socks can significantly reduce pain. But if your pain is more chronic, there are plenty of great socks if you're on your feet and experiencing pain all day.
Shop The Best Socks For Sore Feet
In a hurry? These are the best socks for sore feet on Amazon:
When it comes down to it, only the best socks for sore feet will effectively relieve pain and help your feet heal at the same time. Here's a roundup of some of the best options out there to help you find the perfect pair.
Study referenced:
Veves, A., Boulton, A., & Hay, E. (1992). The use of specially padded hosiery in the painful rheumatoid foot. The Foot, 1(4), 175-177. doi:10.1016/0958-2592(92)90002-7
This article was originally published on