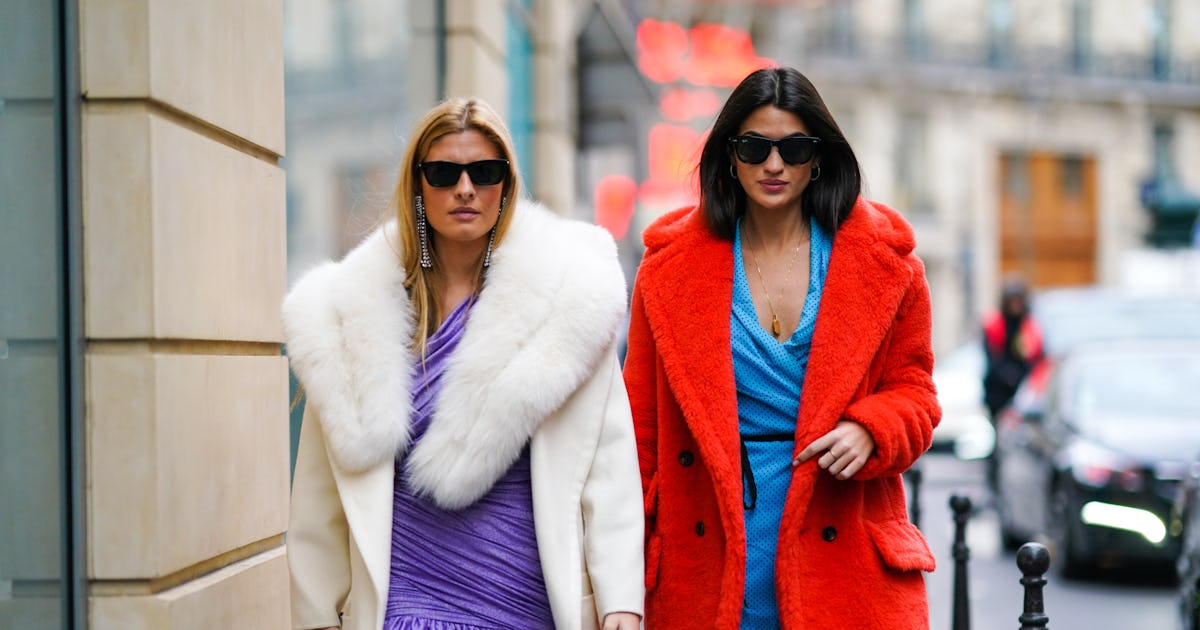 Whether you're a bride in need of a sophisticated way to stay warm on your wedding day, or you simply want to add some vintage-inspired glamour to your outfit, a faux-fur wrap is one of the coziest ways to do it. Fluffy and statement-making, the best faux-fur wraps are animal- and wallet-friendly, not to mention devastatingly glamorous.
Even though all faux-fur wraps are made from synthetic materials, like acrylic or polyester with satin linings, you can still find lots of variations in style; one of the biggest differentiating factors is the texture of the faux fur. It can be smooth and cropped, long and fluffy, or even stitched to mimic the appearance of a fur pelt (while remaining animal-friendly, of course). And there's color to consider, as well; you can choose from a natural fur look, or, if you're feeling adventurous, try a pop of color like dusty rose or emerald green.
Faux-fur wraps can also vary slightly in style, closure, and length. A faux-fur collar, for example, functions as a wrap but can also be worn as a chic scarf along with a heavier winter coat, while a wrap that hits directly at the shoulder taps the classic silhouette. A sparkly brooch closure is a dressy touch for bridal ensembles (or anyone who wants a little extra zing), while wraps that neatly fold one end into the other or close with a hidden hook offer a simpler look. And for your convenience, the length of each wrap is noted below so you can find one that will work seamlessly with your outfit.
Whichever you choose, be sure to care for your faux fur properly so it stays looking its best. To get out any shipping wrinkles, simply fluff it up with a blow dryer, and follow the care instructions to a tee (though many require washing by hand).
Ready for a touch of (faux) mink? Scroll on to shop seven of the best faux-fur wraps.