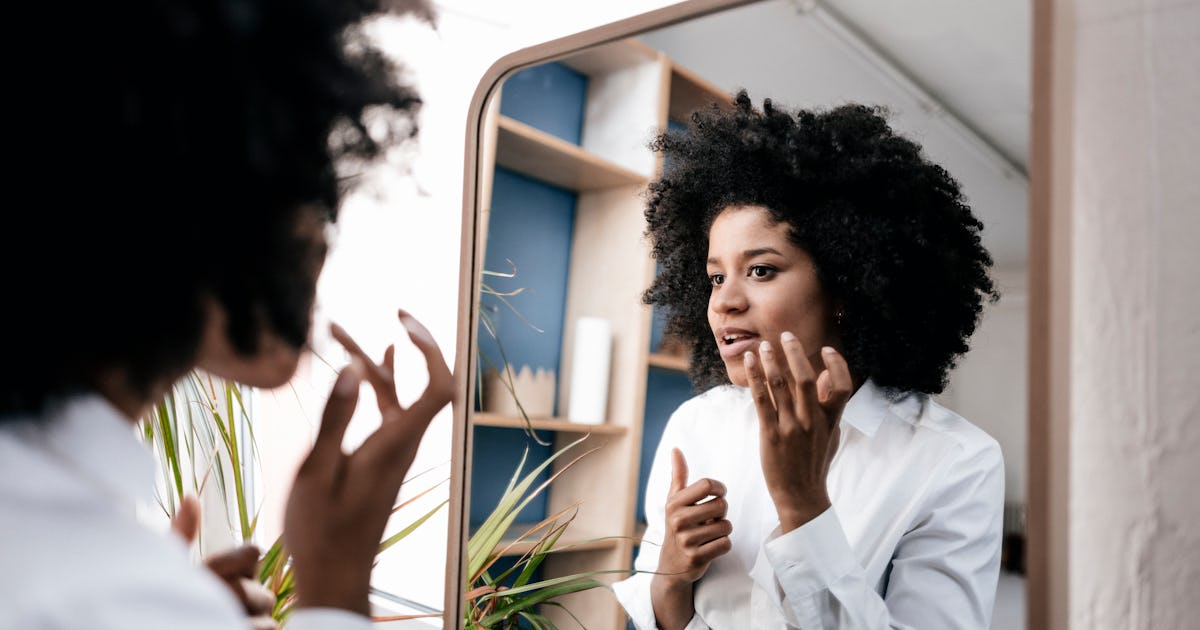 There's no better time to start exploring lifestyle changes than the beginning of the new year. And with over half a million people signing up for last year's Veganuary campaign which pledges them to embrace a plant-based lifestyle, it's likely that January 2023 will see a record-breaking number of participants join the cause. Although the focus of Veganuary is usually on alternative food products, when it comes to veganism, the Vegan Society explains that it's a philosophy and way of living which seeks to exclude as far as possible "all forms of exploitation, and cruelty to, animals for food, clothing, or any purpose." Enter beauty.
The Vegan Society promotes animal-free alternatives for the benefit of animals, humans, and the environment. However, when it comes to beauty, the legal loopholes, loose definitions, and grey areas — which are abundant within the industry — can make navigating the eco landscape challenging. Whilst you can spend hours combing through ingredient lists to spot animal ingredients (such as carmine, beeswax, collagen, and lanolin), thankfully, independent regulatory organisations are on hand to make life easier. PETA certify 100% cruelty-free brands who sign a statement of assurance that every ingredient, formula, and finished product has been produced without ever being tested on animals at any stage. The organisation also certifies vegan brands whose products and production processes omit animal-derived ingredients or animal by-products such as beeswax, honey, and collagen.
There's also internationally recognised certification organisation, Leaping Bunny, who require that beauty brands agree to independent audits to verify cruelty-free claims. Meanwhile, in the UK, the Vegan Society's sunflower symbol certifies brands whose cruelty-free, non-GMO products exclude animal substances from their formulas and manufacturing processes. If you want to take things to another level, the Vegan Society recommends shopping brands who aren't owned by parent companies who test on animals and aren't sold in China where animal testing remains compulsory.
These stamps of approval go some way to mark out brands aligning themselves with the ethos of veganism, instead of promoting vague definitions and engaging in greenwashing, which is why we've compiled a list of trusted buys designed to help you shop the best British vegan beauty brands with confidence this Veganuary.