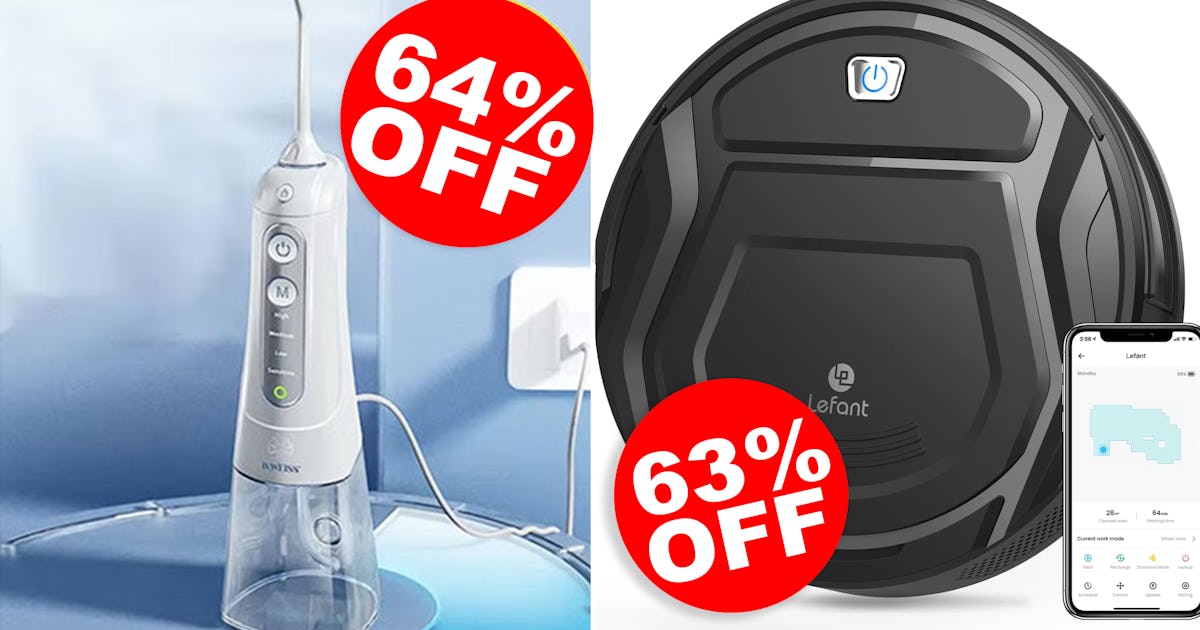 As a shopping editor, I spend a lot of time on Amazon, and I'll let you in on a little secret: You don't need to wait for Prime Day or Black Friday to score deep discounts. If you do a little digging, you can find shockingly good deals (think: 60% off a water flosser). But lucky for you, you don't need to do the leg work to surface these sales because our team of shopping editors has already done it for you. Check out the deals below and be ready to add to cart fast because these deals are so good they will sell out fast.
64% Off This Top-Rated Cordless Water Flosser
B. WEISS Cordless Water Flosser
–
Amazon
Supercharge your flossing routine with this highly rated cordless water flosser, which is gentle (but effective) on sensitive teeth and gums. It's equipped with four flossing modes — soft, normal, pulse, and a customized setting — and the large-capacity water tank is detachable for easy cleaning. This order comes with four flossing heads and a USB charger.
46% Off This No-Contact Thermometer
DISEN Non-Contact Thermometer
–
Amazon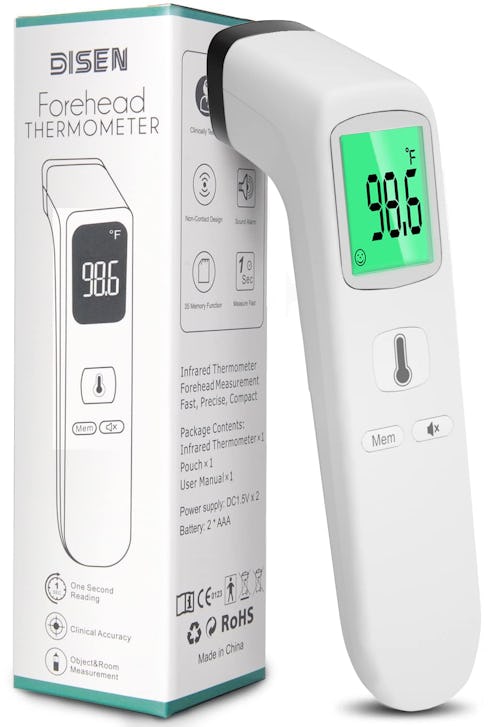 This touchless thermometer takes quick and accurate temperature readings with the touch of a button. The LED screen is easy to read in the dark, and the color-coded background makes it easy to decipher whether or not a fever is present fast.
63% Off This Affordable Robot Vacuum Cleaner
Lefant Robot Vacuum Cleaner
–
Amazon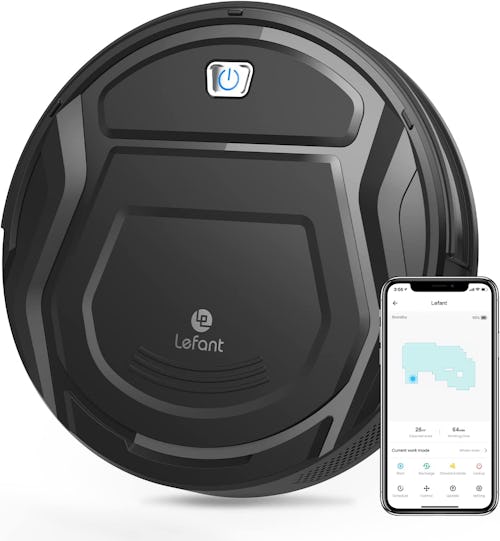 Finally, a powerful robot vacuum cleaner without the exorbitant price. This cleaner has 360-degree sensors that allow the vacuum to detect problem areas and avoid places it might get stuck. Fitting under most beds and sofas, this cleaner reaches tight spots and uses strong suction power on pet hair and dirt. Use the cleaner's app to set home cleaning schedules, toggle between the four clean modes, and more.
50% Off This 6-Pack Of Multi-Purpose Sponges
Scrub-It Multi-Purpose Scrub Sponges (6-Pack)
–
Amazon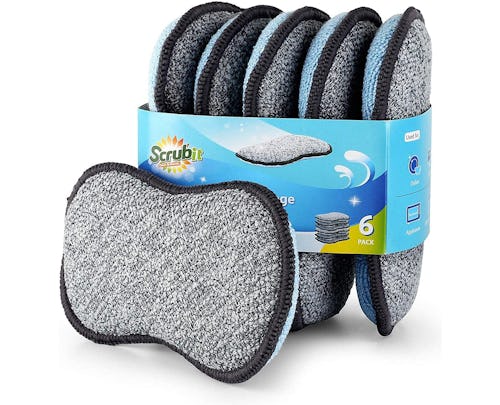 These sponges from Scrub-It are a true kitchen necessity — and they can be yours today for an ultra-low price. The set comes with six sponges, each of which features a high-quality microfiber cloth on one side and a durable scrubber on the other. Best yet, the sponges are machine washable, saving you major money in the long run.
50% Off These Slippers That Feel Like Walking On Clouds
rosyclo Cloud Slippers
–
Amazon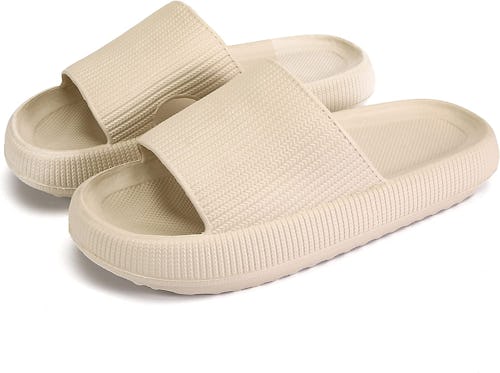 Made from lightweight EVA, these cloud slippers take comfortable house shoes to a new level with a thick, nonslip sole. "The Cloud Slippers are incredibly comfortable and cozy. They have a soft and plush lining that feels great against my skin, and they have a non-slip sole that provides stability and safety," one reviewer wrote. The indoor/outdoor slippers come in an array of fun colors and have an on-trend minimal design.
28% Off This Turmeric Face Scrub That Helps Brighten Your Skin Tone
Minimo Glow Skin Brightening Face Scrub
–
Amazon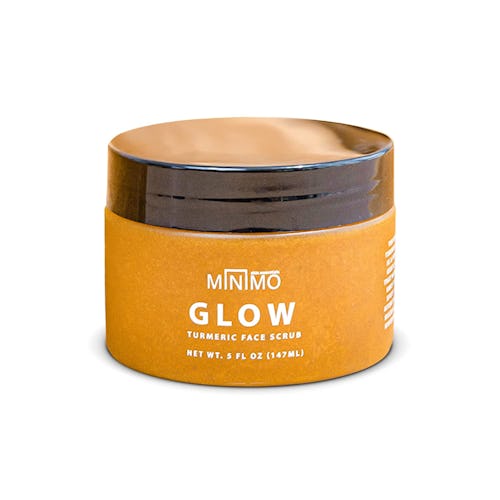 This turmeric-based exfoliator is a cocktail of brightening, exfoliating, healing ingredients formulated to make your skin glow. Besides turmeric, there's cinnamon, raw manuka honey, chamomile extract, and abyssinian oil to protect skin and lock in moisture. With over 2,600 five-star ratings, reviewers speak highly of this scrub. "It smells delicious, a little goes a long way, and I truly do feel like after I let it sit for 12-15 minutes, my face looks brighter, even, and my skin feels amazing," one reviewer wrote.
47% Off A Best-Selling Spray Bottle
Hula Home Continuous Mist Spray Bottle
–
Amazon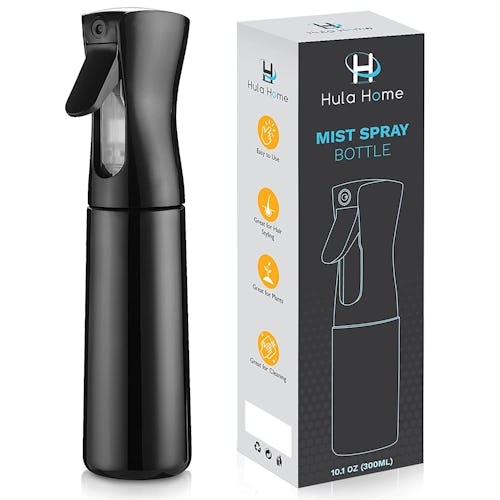 Unexpectedly, this continuous mist spray bottle is one of Amazon's best-selling beauty products. Perfect to use when styling hair or for a facial refresh (or for misting plants), the light-touch trigger releases a constant stream of fine mist from this leakproof bottle. It has a solid 4.5-star overall rating.
29% Off These Colorful Refrigerator Liners That Are Easy To Clean
AKINLY Washable Refrigerator Liners (9-Pack)
–
Amazon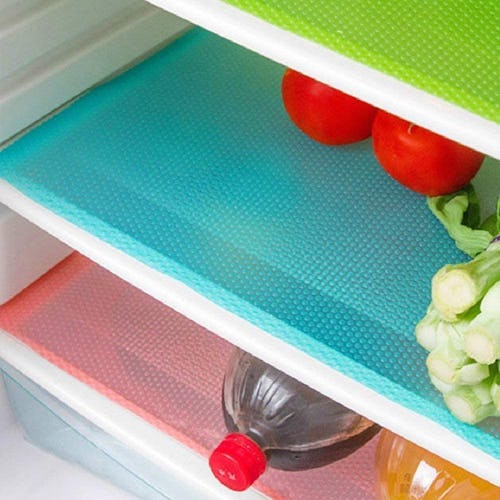 This set of nine refrigerator liners brightens your fridge as it helps keep shelves clean. Washable, water-proof and anti-skid, these liners can also be used as placemats or drawer liners. So much easier than pulling out cumbersome shelves individually to clean, all these liners need is a wipe down every once in a while.
40% Off These Silk-Satin Pillowcases That Prevent Bedhead
Love's Cabin Silk Satin Pillowcases (Set Of 2)
–
Amazon
More than 70,000 Amazon reviewers have granted these silk satin pillowcases an overall 4.5-star rating. The lustrous, wrinkle-free fabric comes in 34 colors and is machine washable, while an envelope closure keeps your pillow in place while you rest your head.
38% Off These Eye Masks That Use 24-Karat Gold
Adofect Gold Collagen Eye Gel Pads (31 Pairs)
–
Amazon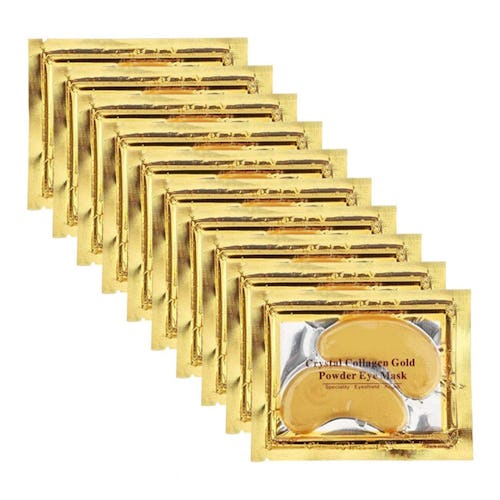 The idea of eye masks made using 24-karat gold feels so luxurious — and the fact that it's under $15 is even better. Gold powder helps to hydrate your under-eye skin, improve circulation, and decrease puffiness. Other soothing powerhouse ingredients like collagen, hyaluronic acid, and vitamins A and C also help soothe, brighten, moisturize, and restore elasticity. Apply these masks for 20 minutes while you read a book or watch TV to feel — and look — refreshed.
35% Off This Surge Protector & Outlet Extender
LVETEK Surge Protector Outlet Extender
–
Amazon
This surge protector and outlet extender can add so many extra outlets to your standard plug. It has five outlets and three USB ports and one USB-C port. It also functions as a surge protector to protect your devices. This is the number-one best-selling surge protector on Amazon and has racked up an impressive 4.7-star average rating after 6,800 reviews.
20% Off A Digital Meat Thermometer
KIZEN Digital Meat Thermometer
Amazon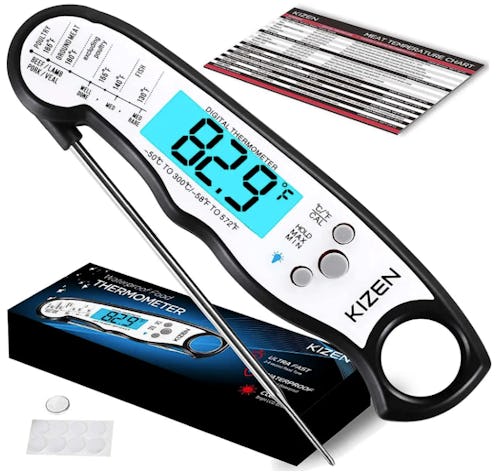 This digital meat thermometer from KIZEN will help to ensure that you totally nail the temperature of your food every time you cook. To use, simply stick the probe in to your food, and in just three seconds you'll get your reading on the large LED screen. This product is super popular on Amazon — with a 4.7-star rating overall, after 69,000-plus reviews — so grab it today while the price is hot.
29% Off A Super-Soft Sheet Set Available In So Many Colors
Mellanni Sheet Set
–
Amazon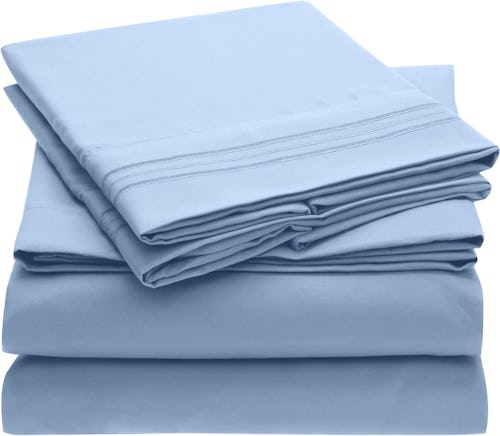 With a variety of sizes, over 40 color and print options, over 300,000 reviews, and a solid 4.5-star rating, this sheet set has a lot of things going for it. Made of soft, silky microfiber, they'll keep you cool and comfortable all night long, while remaining fade, stain, shrink, and wrinkle resistant. Best of all, they're washer and dryer safe for easy cleaning.
27% Off An Eyelash Growth Serum & Brow Enhancer
TEREZ & HONOR Eyelash Growth Serum and Brow Enhancer
–
Amazon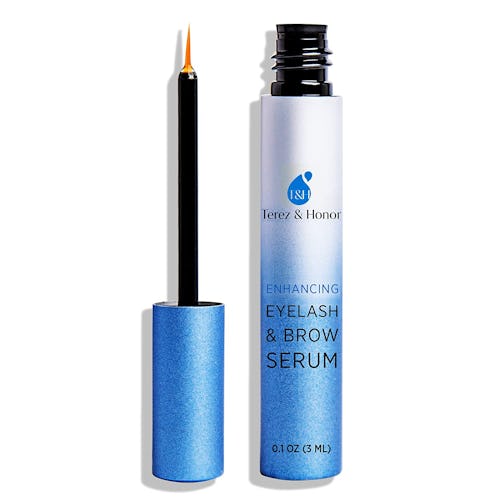 With more than 3,500 five-star ratings and a solid 4.3-star rating overall, reviewers say this eyelash and brow serum "restored my broken lashes" and "works very well for sensitive eyes!" Formulated to be hypoallergenic, the serum is also boosted with coerulea flower extract to hydrate and ginseng root extract to promote thicker, fuller lashes.
24% Off These Shower Shelves That Don't Require Any Drilling
Coraje Shower Shelves (5-Pack)
–
Amazon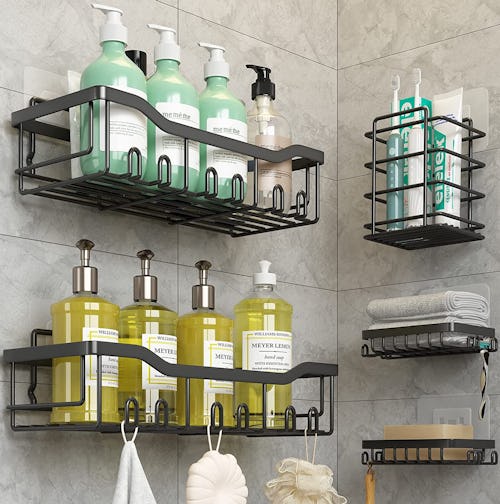 These shelves are ideal for showers where a hanging caddy just isn't the right fit. No drilling needed, this set of five shelves uses strong adhesive to stay put on shower walls. With a nearly perfect 4.8-star rating, reviewers give these shelves high marks, noting "the adhesion is super strong" and "that there are several places to hang your wash cloths or puffs and several places to place your razor".
33% Off This 3-Pack Of Stair Lights That Require Minimum Installation
Brilliant Evolution Wireless LED Stair Lights (3-Pack)
–
Amazon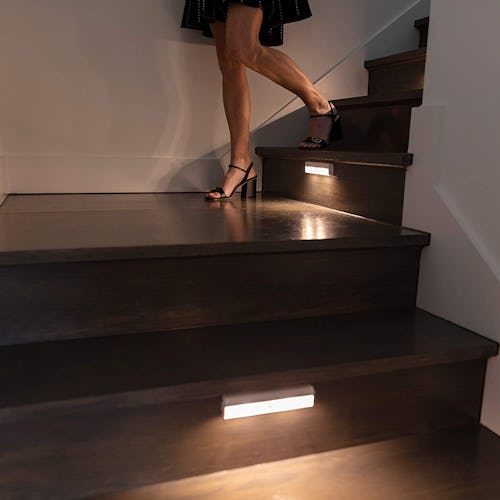 Instantly upgrade — and brighten — dark staircases with these wireless stair lights that can be easily placed under stairs, in closets, or any dark corner. Activated by motion sensor, these LED stair lights require minimal installation — use the included adhesive to apply them or mount with screws (also included). "These lights are a perfect safety feature for the hallway and they keep us safe from getting too close to that open stairway," a reviewer wrote. "Just the right amount of brightness and easy to place where we need them most."
50% Off This Detangling Brush With Over 48,800 Five-Star Ratings
Crave Naturals Detangling Hair Brush
–
Amazon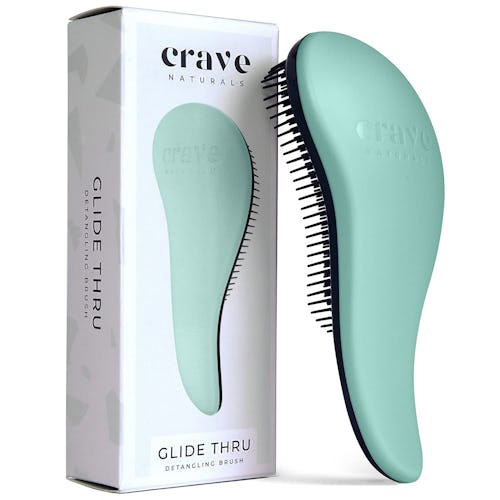 Over 48,800 reviewers speak to the popularity of this detangling hair brush, with one person recommending it for "anyone who has trouble with breakage or hair loss". Another wrote: "Never have I ever brush[ed] my hair so fast with such little snagging and such minimal shedding." Crave's brush is designed ergonomically with cone-shaped bristles to separate hair sideways instead of down, which helps detangle tough snares. Flexible bristles offer a gentle massage as you brush, and it's designed to work on all hair types — and wet or dry hair.
20% Off These Under-Eye Patches Made From Real Gold
CÉLOR Gold Under Eye Mask (20-Pack)
–
Amazon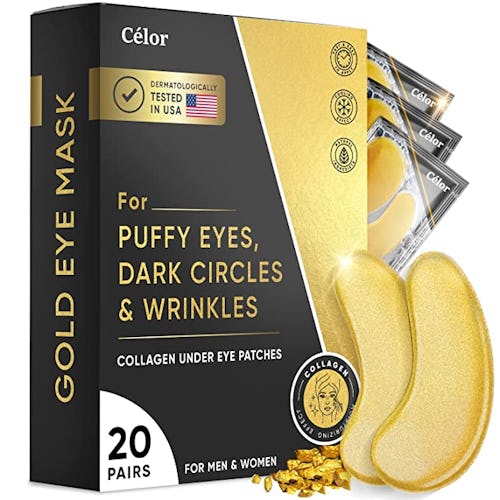 Amazon's number-one best-seller in eye masks, these under-eye patches are made with real gold powder, an anti-inflammatory that can help depuff and rejuvenate tired eyes. High-powered ingredients like allantoin, hydrolyzed collagen, and amino acids provide further tightening-and-brightening benefits. You'll be glad you have this pack of 20 moisturizing masks the morning after a late night — even better if you store them in the fridge.
23% Off This TikTok-Favorite Maybelline Mascara
Maybelline New York Sky High Mascara
–
Amazon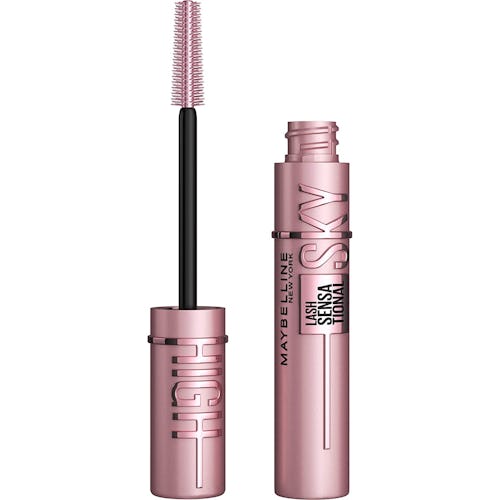 Maybelline's Sky High Mascara is a favorite on TikTok and Instagram, and over 105,000 reviews on Amazon are further testament to this mascara's popularity. This volumizing washable mascara is made with bamboo extract for long and full lashes, and the accompanying brush bends to the shape of your eye to reach each lash from root to tip.
27% Off These Grippers That Keep Your Rug In Place
Home Techpro Rug Pad Gripper (4-Pack)
–
Amazon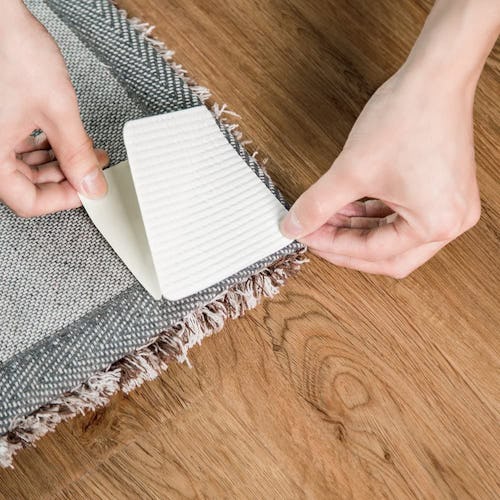 If you're wondering how to keep that slippery area rug in place, these rug pad grippers just might be the solution you're looking for. The grippers feature adhesive on one side that sticks to the rug, while the other side uses a vacuum-like technology to grip the floor. Whether your rug has been slipping around or curling up at the corners, these grippers should hold it in place and help it from being a tripping hazard.
25% Off A 50-Pack Of Nonslip Velvet Hangers
Zober Premium Velvet Hangers (50-Pack)
–
Amazon
With over 54,000 reviews and a 4.8-star overall rating, it's clear these velvet hangers are worth a spot in your closet. Along with the notches on the shoulders, the hangers keep clothes in place and are replete with 360-degree swiveling hooks. They come in a pack of 50.
23% Off The Callus Remover Gel That Heals Dry, Cracked Skin
Lee Beauty Professional Callus Remover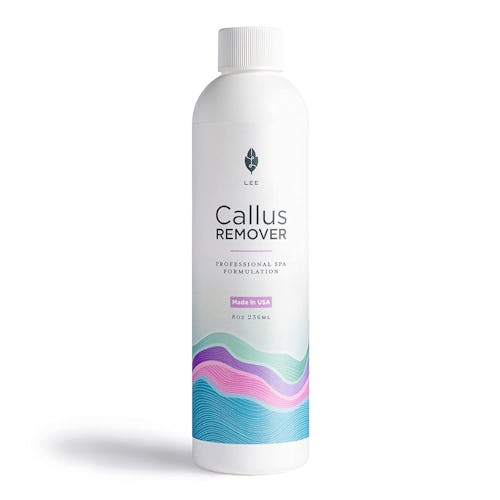 With over 32,700 five-star ratings, reviewers are heaping praise on this callus remover formulated to be extra-tough on stubborn dry, cracked areas. "I came from having feet that looks as if I was barefoot 24/7 to finally having SOFT heels again!" one reviewer wrote. After soaking feet for a few minutes, the brand suggests applying a thick layer of gel to callused heels, letting it sit for 5 to 10 minutes, and finishing with a foot scrubber for spa-worthy feet.
25% Off This Ninja Air Fryer With An Extra-Large Capacity
Ninja AF150AMZ Air Fryer XL
–
Amazon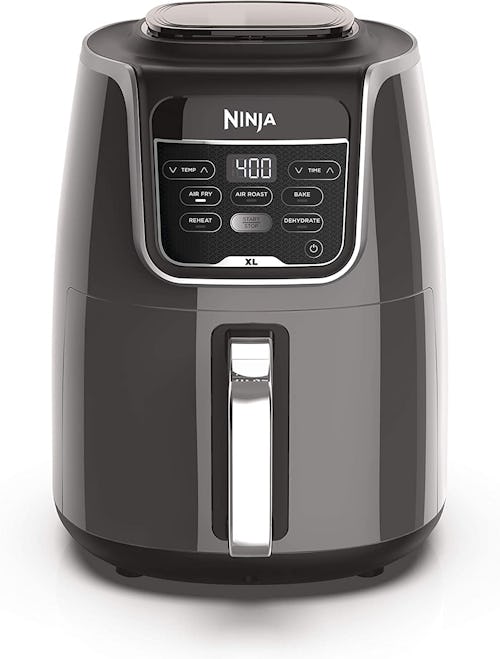 This air fryer from Ninja offers an extra-large capacity, so you can cook more — up to three pounds of food — and faster. Offering five cooking functions, this fryer can air fry, air roast, bake, reheat and dehydrate. According to the brand, it also cooks food using up to 75% less fat than traditional frying methods. Use it to make healthier homemade snacks, or choose a recipe from the cookbook included in the order. With a high 4.8-star overall rating, this fryer comes highly recommended from reviewers.
20% Off These Color-Changing LED Light Strips
DAYBETTER LED Strip Lights 32.8ft Kit with Remote and Power Supply
–
Amazon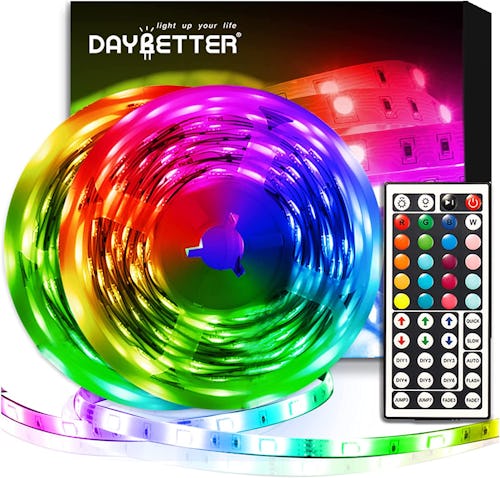 Changing up your lighting can completely alter the mood of a room — and these color-changing LED light strips will do it for under $20. With 32.8 feet of strip, use these lights to line the perimeter of your ceiling or a piece of furniture to add a fun glow. The remote it comes with allows you to choose between 20 color options. Aside from the remote, the kit comes with two rolls of 16.4-feet lighting strips, a control box, and adapter.
25% Off These Stackable Organization Bins
Greenco Stackable Clear Bins (Set of 8)
–
Amazon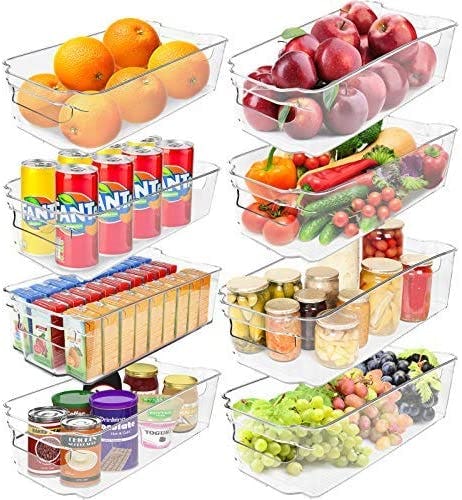 Channel those refrigerator organization TikTok videos with this set of eight stackable clear bins. Made of durable, BPA-free plastic, these bins are great for organizing cans, fruit, and condiments in your fridge or dry goods in your pantry. While you can't put them in the dishwasher, all they need is a wash with mild soapy water whenever you need to clean them.
38% Off A Drain Stopper That's Sized For Any Sink
StopShroom Universal Drain Stopper
–
Amazon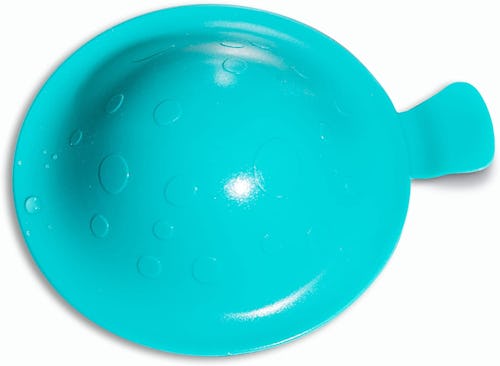 This is one of those household essentials you'll find yourself reaching for often — a universal drain stopper that works on pretty much any bathtub, bathroom or kitchen sink. Using a simple suction concept, once you press this cover of the drain and press the suction cup down, you'll be able to easily fill your sink with water.
27% Off A Battery Storage Case With Its Own Tester
The Battery Organizer Storage Case with Tester
–
Amazon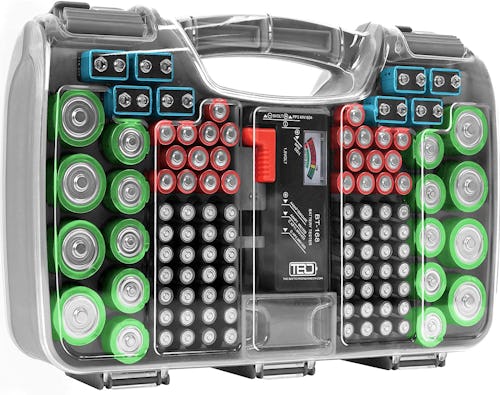 This battery organizer and tester feels like one of those ASMR organizational storage items that's so soothing to look at. Storing up to 180 batteries with a transparent cover for visibility, this case holds all kinds of batteries, from small AAAs to larger 9-volt batteries. Stick it in a drawer for easy access or mount it on a garage wall; this case also conveniently includes a tester to make sure your batteries are good to go. With over 11,000 reviews and a 4.7-star overall rating, it has a big fanbase.
22% Off This Reusable Pet Hair Remover
ChomChom Pet Hair Remover
–
Amazon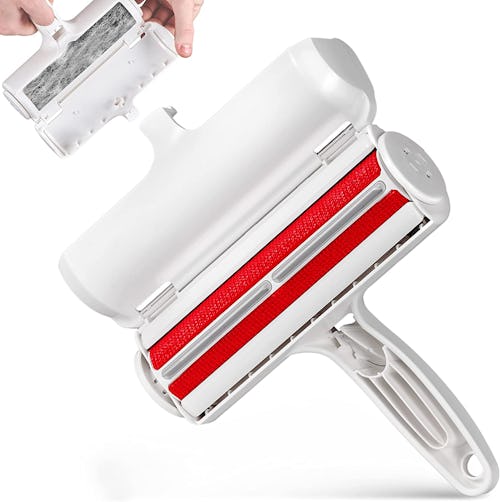 If you have pets that shed, you need this roller hair remover from ChomChom in your life. The sturdy roller can be reused over and over again to remove pesky hair from couches, beds, comforters, blankets, and more. Everything that the roller picks up gets trapped in the dust receptacle, which can be dumped out when you're done cleaning. Amazon reviewers are totally wild about this pick, giving it a 4.6-star rating overall, among 130,000 and growing reviews.
35% Off This Car Phone Mount That's Made From Aerospace Material
andobil (2023 Upgraded) Car Phone Mount
–
Amazon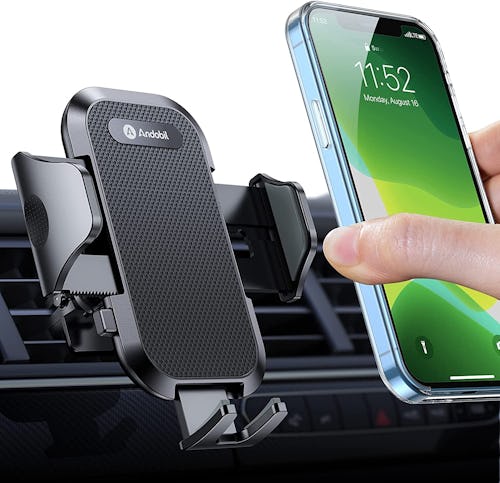 The air vent clips on this car phone holder are made with PTFE, an aerospace material typically used for planes — in other words, this mount is made to secure your phone in place, even when making a sharp turn or driving on a bumpy road. Soft rubber on the sides of the clips keeps your phone protected, and a 360-degree swivel ball lets you angle your phone for however it's needed — talking, viewing a map, etc. Choose from three sleek, car-interior friendly colors: black, brown and grey.
20% Off This Set Of Makeup Brushes With Every Kind Of Brush
BS-MALL Makeup Brushes (14 Pieces)
–
Amazon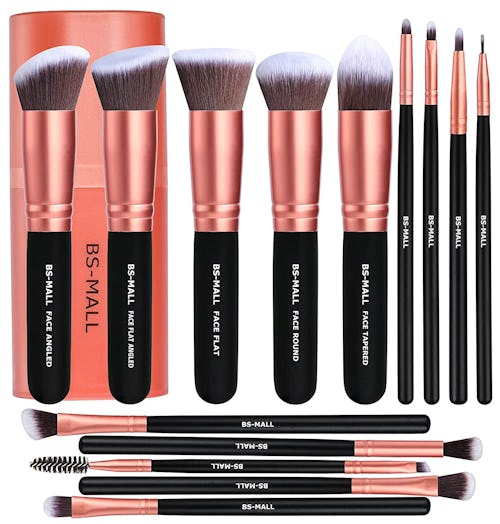 This 14-piece makeup brush set has an impressive 4.6-star overall rating after 115,000 reviews, with users reporting that it's perfect for achieving "flawless" makeup application. The set includes everything from eyeliner brushes to foundation brushes, all with soft, dense bristles for blending.
20% Off A Lazy Susan With Removable Compartments
YouCopia Crazy Susan Turntable
–
Amazon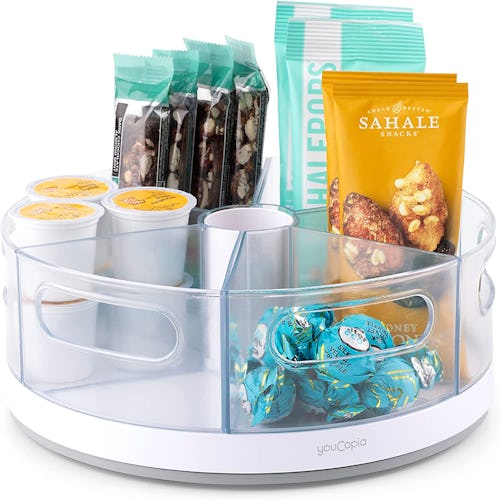 This variation on the traditional lazy Susan — YouCopia's Crazy Susan turntable — is divided into six clear, BPA-free plastic bins for storage. Not only that, but the bins pull out individually, allowing you to rearrange (or wash them) as needed. Create a snack assortment or coffee corner with K-cups, sugar packets, etc — or use it for craft supplies or skincare products. Whatever you use it for, it will stay put with nonslip feet.
34% Off These Fan-Favorite Crocs
Crocs Unisex — Adult Classic Crocs
–
Amazon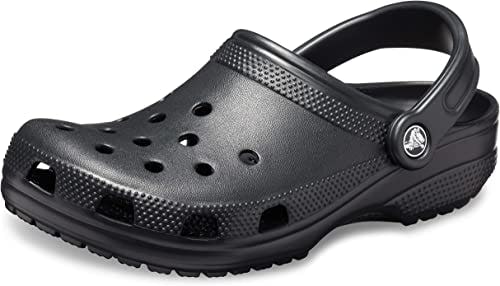 These Crocs are a fan-favorite with an overall 4.8-star rating and over 320,000 five-star ratings (!). "They are the most comfortable shoe you will wear and if you are on your feet or do a lot of walking you will absolutely love them," one reviewer raved. The holes provide ventilation and Crocs' signature Croslite material is made to absorb impact, in addition to possessing anti-odor and anti-fungal properties. With a back strap that pivots and a molded footbed, Crocs are made for comfy strolling.