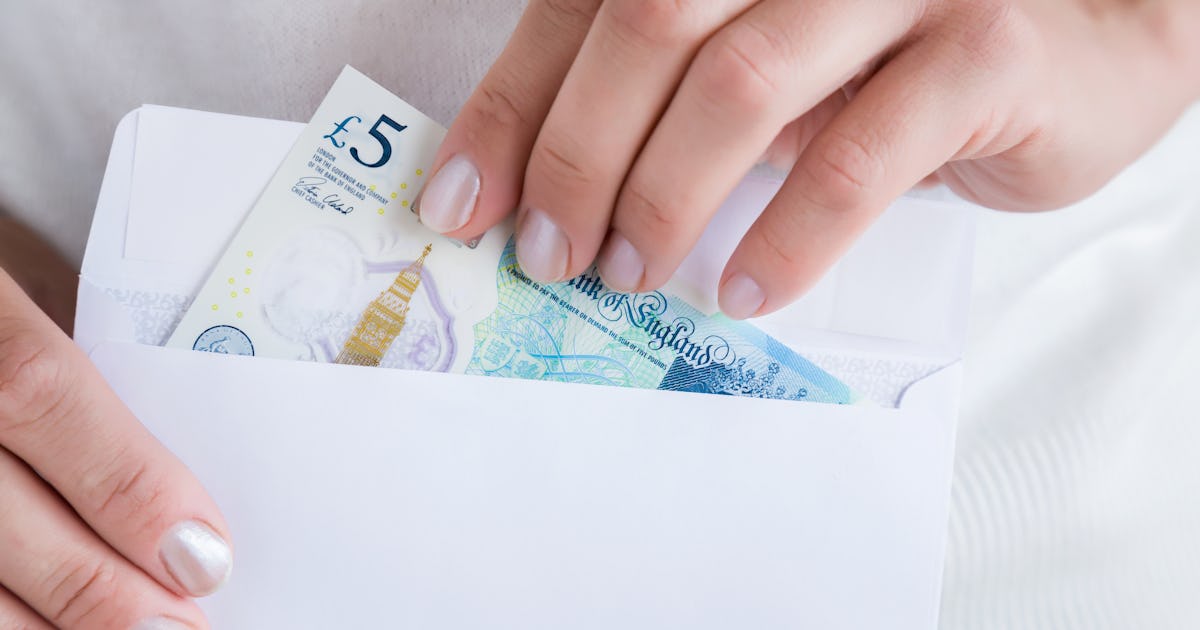 A new year often translates to new goals, and with the ongoing cost of living crisis, you may be looking for a new approach to maximise your savings. In the era of contactless spending, it's become easier to lose track of what you're spending and what's actually in the bank. The rising TikTok trend known as "cash stuffing" aims to combat this, with many users embracing a different way to keep on top of their savings. But what exactly is cash stuffing, and how might you benefit from it? Find out, below.
How Does Cash Stuffing Work?
Cash stuffing is a way to physically save and budget your money rather than behind a screen. The trend involves taking cash from your bank account each month and "stuffing" the notes into envelopes separated by categories, like necessities, bills, and treats.
By physically seeing how much money you have from a pay check or savings, it can prevent you from overspending because you can see that when it's gone, it's gone. The process can help you manage your money effectively as you can see how purchases will affect the money you've kept by.
How Do You Get Started?
MoneyMagpie's Assistant Content Editor Isobel Lawrance told Bustle that a good way to start is by drafting "a budget for yourself and what you could realistically afford to put away each month." Start by listing the necessities like household bills, food, and fuel, then split the rest for other events like Christmas, birthdays or even to treat yourself. "Being honest with yourself and not trying to 'overachieve' when it comes to something like cash stuffing can make it much easier," Lawrance says.
What Are The Drawbacks?
Cash stuffing can be limiting in an increasingly digital world. Many places don't accept cash, and you can't pay for subscriptions like streaming services with banknotes. There's also the issue of not having consumer protection when purchasing products in cash, which you can have with a debit or credit card.
With your savings out of the bank, you'll miss out on the opportunity for it to earn interest. This is increasingly important concerning inflation. "Cash is losing its value more quickly than money in a bank account with an interest rate," Lawrance says. "Although interest rates aren't as high as inflation, it helps to soften the blow slightly."
Can You Do Cash Stuffing Digitally?
If you want the benefits of interest rates and consumer protection, you can always do cash stuffing online. Lawrance suggests opening a "savings account specifically for virtual cash stuffing" or using app-only banks like Monzo, which have a built-in budgeting feature. "This may be an easy alternative in times of high inflation, where cash is losing its value rapidly." In addition, app-only banks like Monzo "are free to open and easy to use and you can control them at your fingertips," Lawrance adds.
You can also look at budgeting apps like Money Dashboard and Snoop, which provide an overview of your savings and help you track your spending and set budgets.