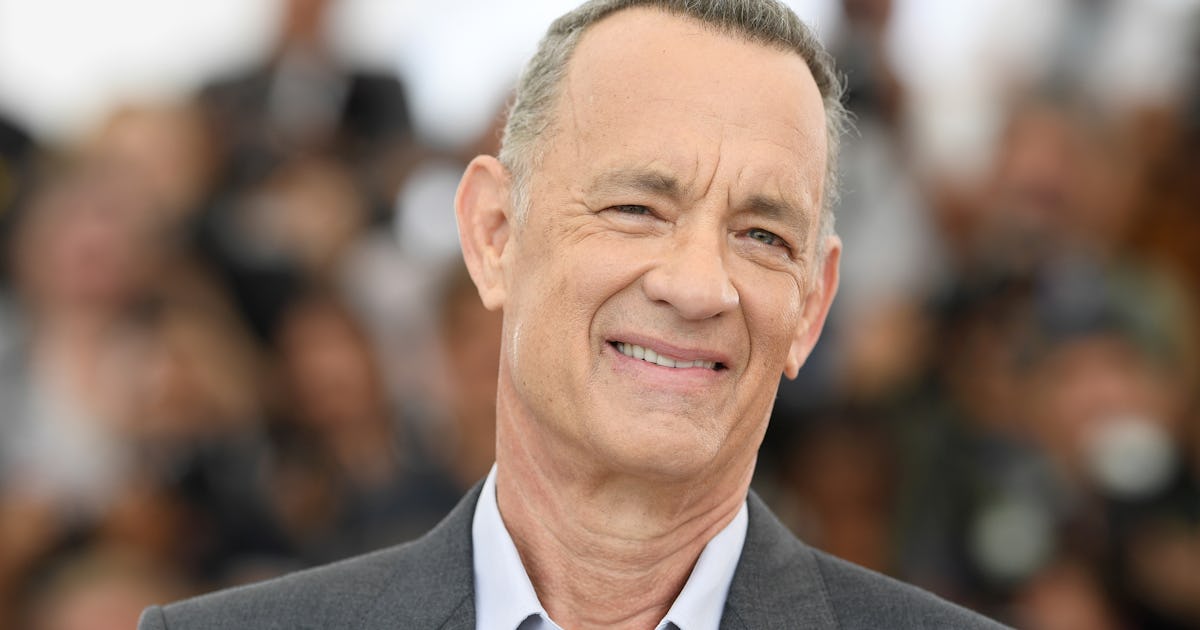 It looks like we're not leaving the "nepo baby" discourse in 2022. Several stars have already taken to the discussion, spurred by an exhaustive deep dive by New York Magazine on Hollywood's dynastic families and the leg up they get in the industry. While Allison Williams was all for admitting to the privilege, others were irked by the nepotism insinuation, including OG nepo babies Jamie Lee Curtis and Kate Hudson, and younger actors like Eve Hewson and Lily Collins.
Another star has chimed in more recently on nepotism in the industry. In a Jan. 4 interview with The Sun via Reuters, Cast Away star Tom Hanks gave his two cents on nepotism in the industry while talking about his latest project, A Man Called Otto. "Look. This is a family business," he told the outlet.
The dramedy, out on Jan. 13, follows the titular grumpy widowed protagonist as he befriends his new neighbors and softens to the world. Hanks and his wife, Rita, own the rights to adapt Fredrik Backman's 2012 Swedish novel, A Man Called Ove, for American audiences. And the film is essentially a family affair. It features a song by Hanks' wife, while their son, Truman, 27, also stars in the film as the younger Otto seen in flashbacks.
Continuing to talk about the family's extensive involvement in the film, he added, "This is what we've been doing forever. It's what all of our kids grew up in. We have four kids, they are all very creative, they are all involved in some brand of storytelling."
True enough, all four of his kids have their own IMDB pages. Truman, 27, is a budding actor but he's worked on the sets of Black Widow, Atypical, and West Side Story as a digital utility and camera assistant; Colin, 45, was an actor in Orange County and King Kong, among others; Elizabeth, 40, is an actor, voice actor, and producer (she even had a cameo on her dad's project Forrest Gump), while Chet, 32, is a musician and actor on Shameless and Empire.
Hanks even added that his family would still be involved no matter what industry or business they would've been in. "If we were a plumbing supply business or if we ran the florists shop down the street, the whole family would be putting in time at some point even if it was just inventory at the end of the year."
But the Hollywood veteran does have one note to nepotism's naysayers: it's not all about the last name. "The thing that doesn't change no matter what happens, no matter what your last name is, is whether it works or not," he said. Doubling down on his sentiment, he added, "Doesn't matter what our last names are. We have to do the work in order to make that a true and authentic experience for the audience. And that's a much bigger task than worrying about if somebody's trying to scathe us or not. "