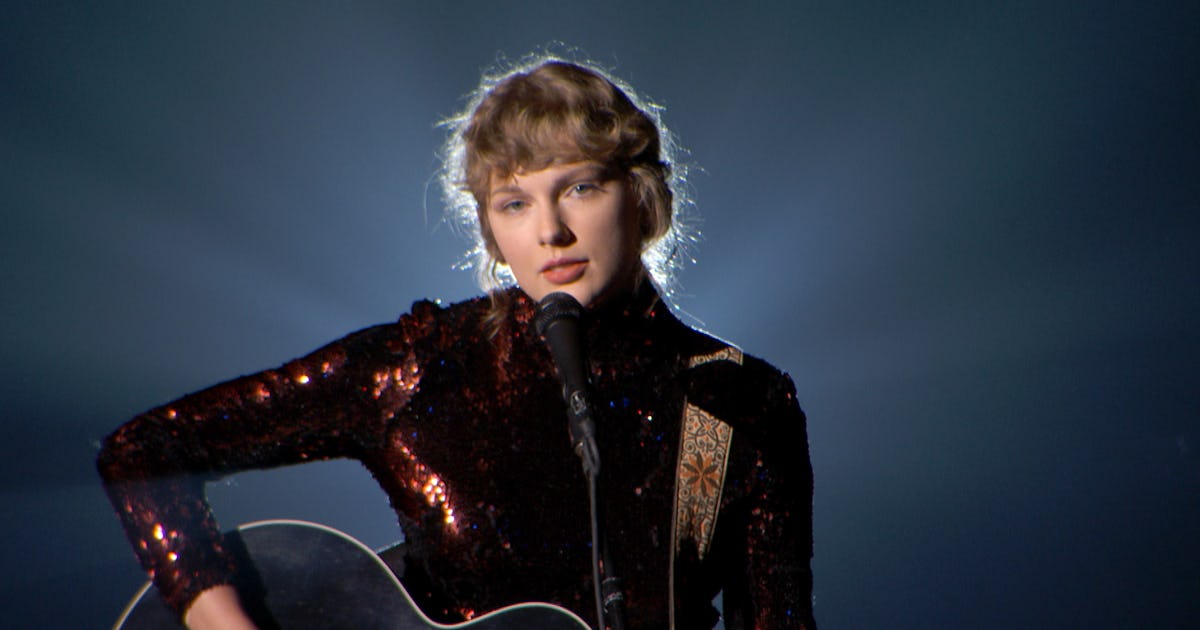 Taylor Swift is currently preparing to embark on The Eras Tour, and she's getting in some good practice courtesy of one of her favorite bands. On Jan. 12, Swift surprised fans at The 1975's At Their Very Best tour stop at London's O2 Arena, where she gave the first performance of her Billboard No. 1 hit "Anti-Hero." The 11-time Grammy winner also helped the group perform their 2013 track "The City."
As seen in videos captured by attendees and posted to Twitter, Swift simply walked onstage without any prior announcement, donning a sequined silver dress, and took one sly look around the arena before picking up her guitar. "Is it OK if I sing?" she asked the crowd, which they loudly approved. "I was thinking of doing one that I had never played live before. It would be so presumptuous to say, 'If you know it, sing it,' but if you do, sing with me." She then launched into "Anti-Hero" and quickly learned that everyone in the crowd already knew the words.
London has been the sight of Swift's recent performances, all of which were entirely unexpected by fans. In July 2022, she joined her friends HAIM to perform a mashup of their "Gasoline" remix and her 2008 hit "Love Story." That October, she made a guest appearance at Bon Iver's show to perform their collaboration "Exile" for the first time.
Swift recently confirmed that she began rehearsals for her upcoming Eras Tour, meaning fans at the The 1975's show just received a sneak preview of one of the songs that will likely make Swift's setlist. As seen by their Twitter reactions, attendees were absolutely thrilled.
Naturally, fans who missed out on the surprise were a little jealous.
Others simply chose to make jokes about the surprise collaboration.
Unless Swift decides to make another surprise appearance at another artist's show, fans can expect to see her perform next when The Eras Tour kicks off March 17 in Arizona.