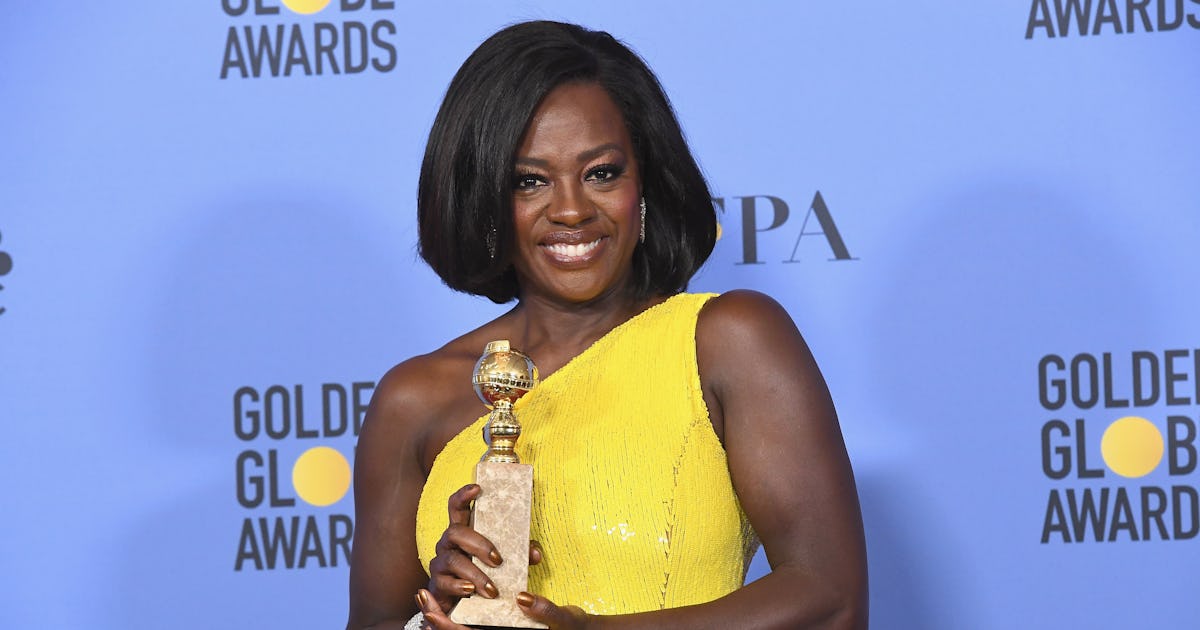 The Golden Globes are back on TV. The 80th awards show will be held on Tuesday, Jan. 10, and it's already shaping up to be an exciting night. This year's ceremony will be hosted by The Carmichael Show alum Jerrod Carmichael, while the likes of Ana de Armas, Natasha Lyonne, Billy Porter, and Quentin Tarantino will be presenting awards.
The show's executive producer Jesse Collins spoke to Entertainment Tonight prior to the show about what viewers can expect. After the Hollywood Foreign Press Association was mired in controversy, the previous Globes Awards show was untelevised. Collins said the show will address all that. "I think it's about acknowledging the work that's been done, [and] acknowledging that more work needs to be done," he told the outlet.
"We really want to focus on celebrating our incredible nominees," he added. "We want to have a sense of community. We want to test the limits of how much champagne you can drink on network television and just generally have fun."
Excited yet? If you're planning to watch, here's everything to know about how to stream the 2023 Golden Globes.
How To Stream The 80th Golden Globe Awards
NBC will be airing the ceremony live on Tuesday, Jan. 10, beginning at 8 p.m. ET/5 p.m. PT. from the Beverly Hilton hotel in Beverly Hills, California. The three-hour telecast can be accessed via NBC's YouTube TV, broadcast channel, and NBC's streaming service, Peacock.
What Viewers Can Expect From This Year's Golden Globes Ceremony
It's been a great year for TV and the nominees reflect that. Abbott Elementary received the most TV nods, with five nominations, while several other shows are tied at second place with four nods each — The Crown, Dahmer – Monster: The Jeffrey Dahmer Story, Only Murders in the Building, Pam & Tommy, and The White Lotus. (Fan favorite Jennifer Coolidge gets her second nomination for her role as the daffy Tanya on the HBO show.)
On the film side, The Banshees of Inisherin leads with eight nominations, followed by Everything Everywhere All at Once with six, including one for star Michelle Yeoh.
Even the first-time Globes nominees list is exciting. It includes Selena Gomez for Only Murders in the Building, Jenna Ortega for Wednesday, and Zendaya for Euphoria. Even Rihanna is a first-time Globes nominee and will be up against Taylor Swift and Lady Gaga for Best Original Song.
Check out the full list of who's nominated here.