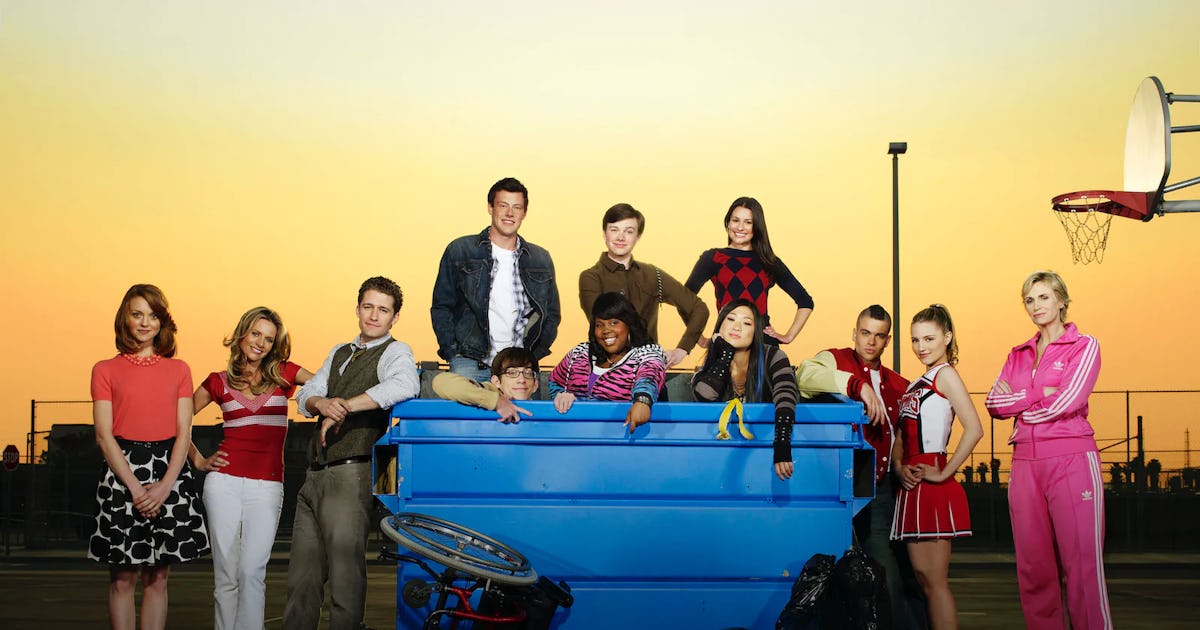 Discovery+ is investigating the deaths and drama behind Glee in The Price of Glee, but the cast of Glee isn't too thrilled about it. The new docuseries contains revelations of what went down on set of the TV series, which ran for six seasons from 2009 to 2015, and even makes allegations about the deaths of late cast members Cory Monteith, Naya Rivera, and Mark Salling. While the new show contains stories from some former crew members and some people close to the late actors, no cast members actually spoke out in the new show — and many of them aren't pleased with it.
In August 2022, Chord Overstreet, who played Sam Evans on the series, called The Price of Glee "bullsh*t" in an interview on The Elvis Duran Show. "I think anybody that knows anything about that show and experienced it doesn't have anything to do with that, from what I know," he said. "We're all really close and pretty much like family. I think it's a little bit of just trying to get people to watch something. I don't think anybody really knows anything about it. I think it's just like a tabloid thing trying to sell."
That same month, Becca Tobin, who played Kitty Wilde on the show's final three seasons, said she was actively being courted to speak in the docuseries, but she wouldn't budge. "There's somebody out there who's trying desperately to put together a documentary or a tell-all or something or other who keeps contacting us relentlessly," she said on the Everything Iconic with Danny Pellegrino podcast. "At the end of the day it's a family."
After The Price of Glee trailer was released in December, Kevin McHale, who played Artie Abrams, echoed Overstreet's question about cast members who participated in the docuseries. "Show me this 'cast' you speak of," he said, using the "trash" emoji to describe the series. In a follow-up tweet, he issued a stern warning for anyone wanting to ask him more questions. "This was the nice version, ftr," he said. "Don't make me speak on this again."
Despite their concerns, a press release for The Price of Glee makes it clear that no cast members are a part of the docuseries. Instead, they specifically focused on people "outside of the cast bubble who can provide no-strings-attached perspectives," including dancers, hair stylists, journalists, and friends and relatives of Monteith and Rivera. However, the fact that no cast members took part is actually a concern as well.
Jenna Ushkowitz, who played Tina Cohen-Chang and co-hosts the Glee rewatch podcast And That's What You Really Missed with McHale, told BuzzFeed that the Discovery+ docuseries motivated her even further to start the podcast and share her own stories from the set. "It feels even more important, to me at least, to do the podcast because we were the ones who were there," she said. "And we were the ones experiencing this. And we know what really happened. So you know, for me, it feels even more pertinent to actually be the ones to share our experience when people are sharing experiences that they didn't have."
Other cast members, including Broadway's Funny Girl stars Lea Michele and Jane Lynch, have not commented on the docuseries.