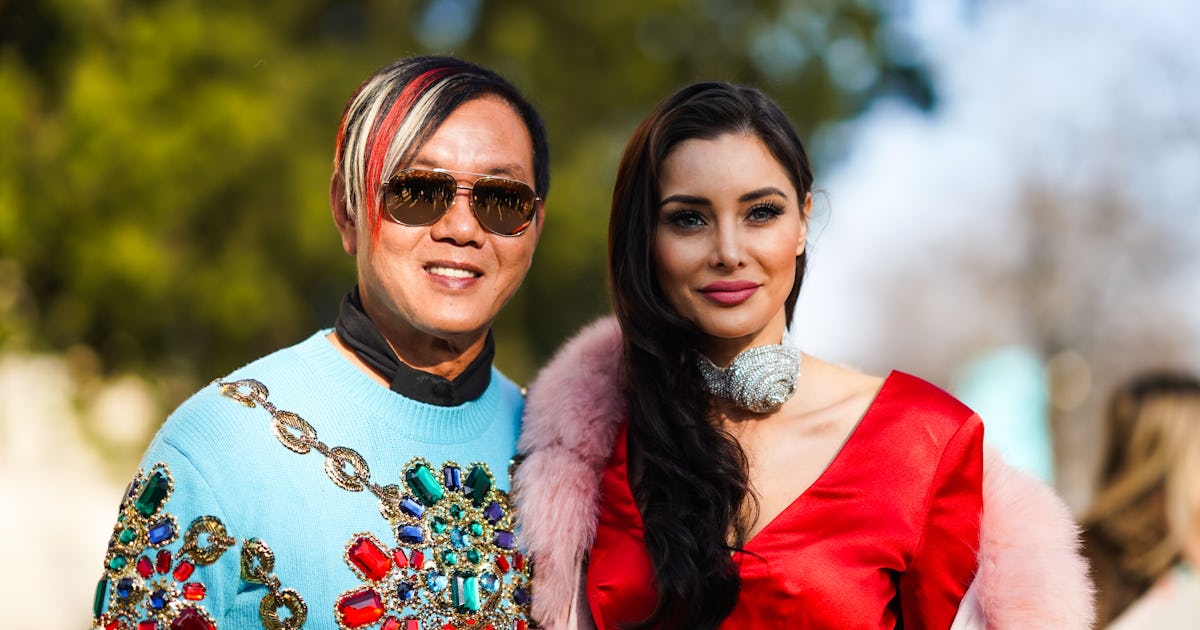 Move over Beverly Hills — we're headed to Park Avenue. Bling Empire's spin-off is moving the franchise to New York with a whole new cast of ultra-wealthy characters. Per Netflix, Bling Empire: New York features "a fresh group of wealthy, sophisticated, and hilarious Asian-Americans from New York City, where the quality of real estate is measured by address, not acreage. Conversations are direct, not coded. And competition – for love, for money, and for power – is fierce. Billionaires, CEOs, and fashion icons – it's a city where you can be anything you want to be."
Bling Empire star Dorothy Wang is one of the show's super-wealthy stars. The spinoff will feature at least one married couple Deb and Stephen Hung, whose combined net worth tops the rest of the cast. Let's take a look at exactly how much these two are worth and how they've made their coin.
2 Ways Deb & Stephen Make Their Millions
1. Business
Chinese-born Stephen Hung has made most of his money through business and his investment firm — and was also born to real-estate rich parents. Educated at Columbia University and the University of Southern California, he began his career in banking at Merill Lynch Asia. His expensive taste began even before he was a millionaire: it's rumored that he drove a Rolls Royce to work when he was just an intern.
Nowadays, the millionaire is reportedly the joint chairman of a Hong Kong-based investment holdings company called The 13 Holdings Limited and the President of Louis XIII Holdings company with ties to real estate. He was also the chairman of The Taipan Investment Group and vice-chairman of Rio Entertainment Group, which has a casino in Macau called Louis XIII where one of the suites runs almost $130,000 per night. If you want to place a bet at gaming tables at the Louis XIII, the minimum price is $650.
There have been some losses in his storied career: Casino.org reported that he and the South Shore Holdings Limited company recently lost approximately $1.6 billion on another luxury gaming hotel called The 13 Macau, which they called a "fiscal disaster." The 13 Macau was a VIP-focused hotel and casino and was the brainchild of Hung — when it finally opened in 2018, only 16 rooms were booked in its first year of operation. The property closed in 2020 and Hung was ousted from South Shore.
The businessman also has his own sense of flair: in 2014, he was called "the world's biggest spender" by the Washington Post due to his penchant for wearing expensive designer clothing from labels like Dolce & Gabbana and Versace, and his extravagant car collection. He made headlines when he purchased 30 customized red Rolls Royce Phantoms for a cool $20 million. According to Town & Country, it was the largest fleet ever ordered from the high-end car company. To make up for the disastrous performance of The 13 Macau, the Rolls Royces were apparently sold off at a deep discount.
2. Modeling
Deborah Valdez-Hung is a former supermodel who now owns a prominent modeling agency in Asia called Dreamodels. The Mexican model is also reportedly a lawyer and drives a glittery pink Rolls Royce to match her husband's former red fleet.
Deb is a fixture at international fashion shows and high-society events, and is good friends with celebrities like David Beckham and designers like Christian Louboutin, making her a modern-day socialite. Her exact earnings aren't public but she certainly lives a life of luxury.
What Is Deb & Stephen's Net Worth?
The global couple's net worth is almost half a billion dollars according to Celebrity Net Worth, making them reportedly the most wealthy cast members of the show. As they join the latest season of the Netflix reality series, their star will likely rise even higher.