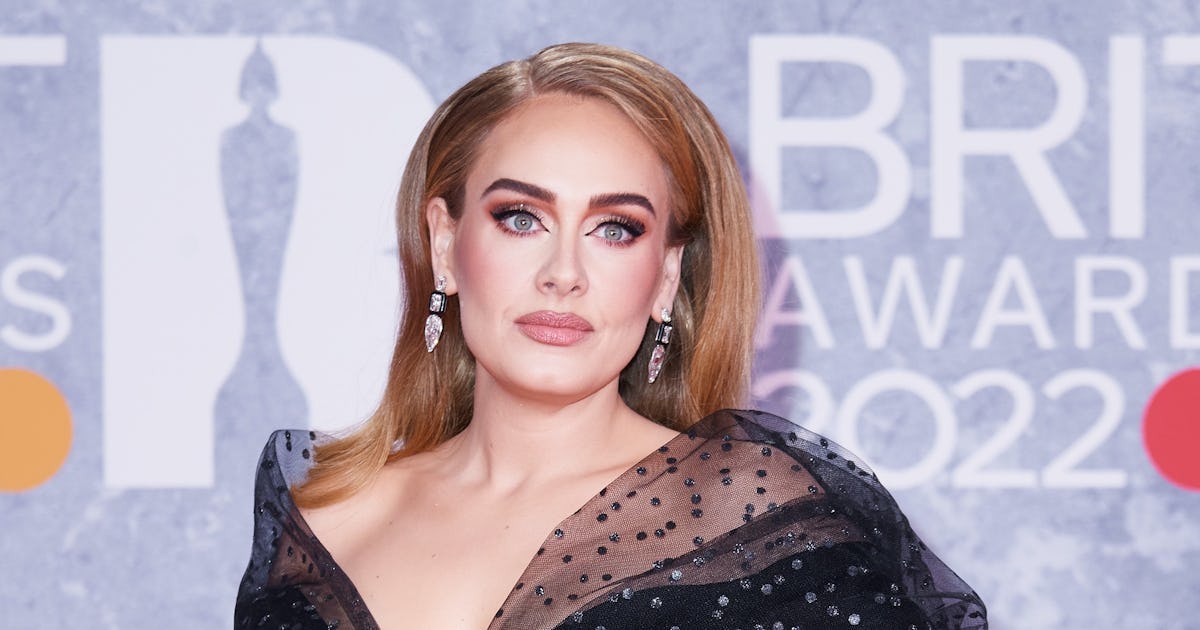 Get well soon, Adele! Fans have been sending the "Easy On Me" singer well wishes since Adele revealed she has "really bad sciatica" during one of her "Weekends with Adele" Las Vegas residency concerts at the Caesars Palace.
On her New Year's Eve show, audiences noticed that the 15-time Grammy winner was struggling to move around the stage. She then explained why she appeared to "waddle," saying, "I have to waddle these days as I have really bad sciatica."
Sciatica is defined as a condition where "the sciatic nerve, which runs from your lower back to your feet, is irritated or compressed." It can cause pain, tingling (like pins and needles), numbness, or weakness in the feet, toes, back of the leg, or buttocks. According to medical journals, the sciatic nerve, which is the largest nerve in the body, can also be triggered by moving, sneezing, or coughing.
Apparently, back pain has been plaguing Adele for "half" her life. In a November 2021 interview with The Face, the singer shared, "I've been in pain with my back for, like, half of my life, really. It flares up, normally due to stress or from a stupid bit of posture." She added that keeping her core strong has helped. "Where I got my tummy strong, down at the bottom, which I never had before, my back don't play up as much. It means I can do more, I can run around with my kid a little bit more." Adele's only child, Angelo, is 10.
The 34-year-old singer also shared that she suffered from two slipped discs in he life — the first one triggered by a sneeze. "I slipped my first disc when I was 15 from sneezing. I was in bed and I sneezed and my fifth one flew out," she told the outlet, adding that she slipped another disc in January of 2021. "I slipped my sixth one, my L6. And then where I had a C-section, my core was useless."
Though the "Hello" singer didn't mention whether she's getting treated for the condition, Adele previously shared she was seeing a different type of medical professional. During one of her Vegas concerts, she told audiences about returning to therapy. "Before, obviously, when I was going through my divorce, I was basically doing five therapy sessions a day," she shared with a laugh. She later added, "But now I am doing it because I just want to make sure I'm topping myself up every week to make sure I can give you everything."