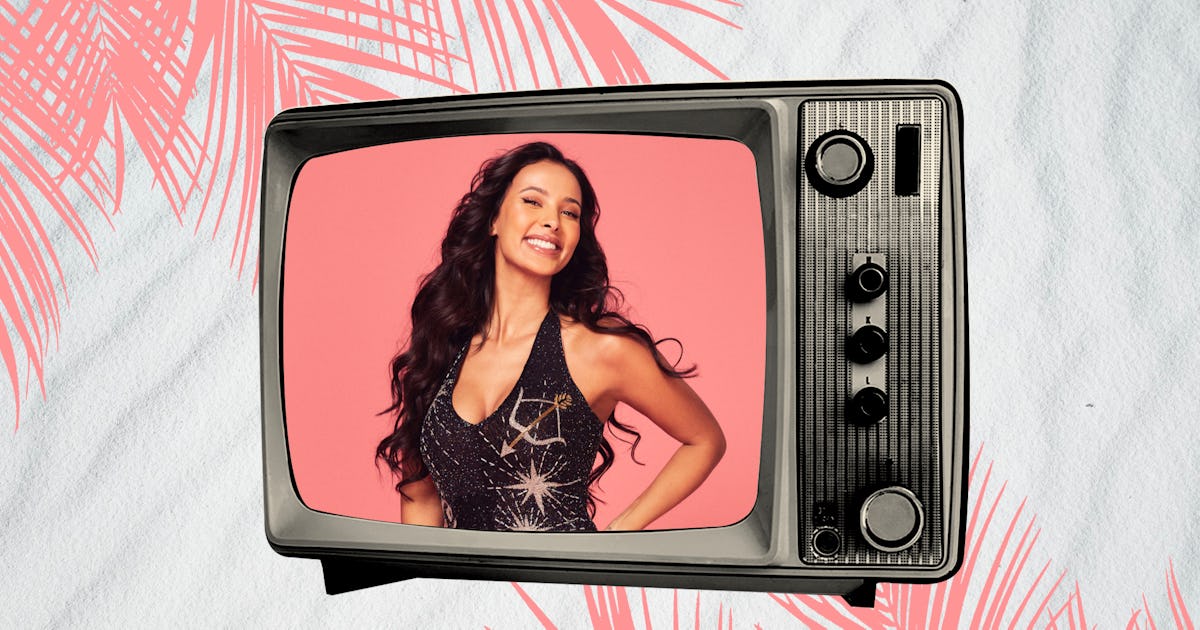 It might be freezing cold outside, but the biggest British summer TV event is heading back to our screens: Love Island is back, baby! This time, the famed ITV dating show will be filmed in South Africa, the second winter series in Love Island history. But as with every season, this "new" edition – so much newness: new host, new villa, new safeguarding measures – the conversation remains familiar. Will this season match our somewhat unreasonable expectations? Will we finally reach the right balance between morals and entertainment? The conversation happens like clockwork ahead of and immediately following each season. The moral justifications, the deep analysis, the tension of the persistent threat of show's existential demise. And yet, we tune in by the millions. 3.4 million tuned in to watch Ekin-Su (and Davide) take home the title last season. But with all the newness, will this be a fresh start for Love Island? And what can we really expect?
New Host, New Style?
Laura Whitmore is out, and Maya Jama – a long-standing fan favourite – is in. As a self-confessed lover of love, and a top presenter, in my eyes she's made for the show. Naturally warm, quick-witted, stunning and yet totally relatable, goofy, and down to earth, I've no doubt she'll slay the slow-mo walks into the villa, and ask all the tough questions. She's already promised as much, telling This Morning she will approach the gig with the same passion she's had for the show for years. "I've screamed at the telly for years," she told Alison Hammond and Dermot O'Leary. Me too. Here's hoping our new host gets to spend more time in the actual villa, like the late, great Caroline Flack once did. With more screen time, hopefully more brilliant fashion moments will follow.
After Sun is getting a shake-up, too. Rather than featuring different panellist chatting with the host, we've got Love Island runner-up Indiyah Polack and ex-Made In Chelsea star Sam Thompson sat on the sofa, with Jama, to pick apart each week's shenanigans. I, for one, am interested in seeing if a consistent panel will be more entertaining, but more than that I'm looking forward to the unique perspective Indiyah will bring. After seeing so many Black female contestants struggle post-Love Island it's great to see her get her flowers, and I'm sure she'll smash it.
A New Dawn For Safeguarding
The contestant's welfare is always a topic of major contention. Has ITV done enough to safeguard the mental health of contestants? Do they have enough support? The right support? Have producers learnt from previous mistakes? Let's be honest, we ask the same questions season after season.
New guidelines seem to suggest there is change afoot, though. For the first time ever, the Islanders had to agree to leave their social media accounts dormant while in the villa. No more updates from friends and family, and therefore, ITV hopes less trolling. But for viewers who love the drama, this might also mean those chaotic tweets are over, too. Will this make the online discourse ever so slightly less "entertaining"? If Elon Musk keeps at it with Twitter though, Love Island's relevancy might really take a hit regardless. And any true Love Island fan worth their halo light will tell you that 80% of the joy of Love Island is Twitter. On the bright side, the new social media rules might whittle out contestants seeking out the show as a fast track to influencing.
In another major shift, Islanders will receive training and guidance on "mutually respectful behaviours in relationships" before meeting their fellow contestants, per ITV. A good idea, on paper. But it probably won't mean much if the producers haven't implemented a rigorous screening process to ensure contestants aren't misogynistic or abusive in the first place. Only time will tell, but worth remembering that the last series received a record number of Ofcom complaints for "misogyny and bullying." Perhaps producers need to put some bite behind their "guidance" and remove Islanders more swiftly that demonstrate unacceptable behaviour towards others. Wouldn't that send a clearer message?
Yes, There's Still A Lack Of Diversity
Another firm strike against the show, diversity remains a recurring subject year after year. And yes, showrunners seem to have made more of an effort in recent years to expand the diversity of contestants. This year they have their first partially blind contestant, Ron Hall, and several Black contestants in the original line-up. What hasn't changed however are the body standards, particularly for the female contestants. Fans have already pointed out that no woman looks bigger than a size ten, meaning mid-sized and plus-sized women appear to have no representation on the show, though bombshells might surprise us yet.
Presenting a narrow ideal of female beauty is symptomatic of the show's issues with misogyny, but if they aren't going to put male contestants in the villa who are interested in women who aren't "skinny" then all we'd see is curvier women being rejected, which I also don't want to witness. I'm not sure this show will ever beat the sexism allegations, I'm afraid.
Is It Time To Get Real?
The nepo baby contestants (think Gemma Owen, Jack Keating, Sophie Piper, Tommy Fury, Dani Dyer, the list goes on) have been fairly commonplace for a number of seasons now. As has the rise in the number of influencers, micro or otherwise. But last season added a whole new layer of complication to that equation with the return of former contestant Adam Collard. I still can't decide whether previous Islanders returning is a big flex or extremely depressing, but either way, having "real people" in the villa would undoubtedly make it better. Just look at the success of BBC's The Traitors. Having said that, Ekin-Su did bring untold levels of entertainment to proceedings last year, let's be honest.
The show's ability to bring up a host of moral and ethical issues, With the show's knack for treading a fine line between ethics and entertainment, I have to confess that Love Island sometimes is a little more "real" than I want the reality TV I watch to be. But, I can't escape the fact that this show seems to be my type on paper; the compelling storylines, the girl-group bonding, the unpredictable nature of modern relationships. Whatever drama and madness happens, I'm sure I'll be watching.