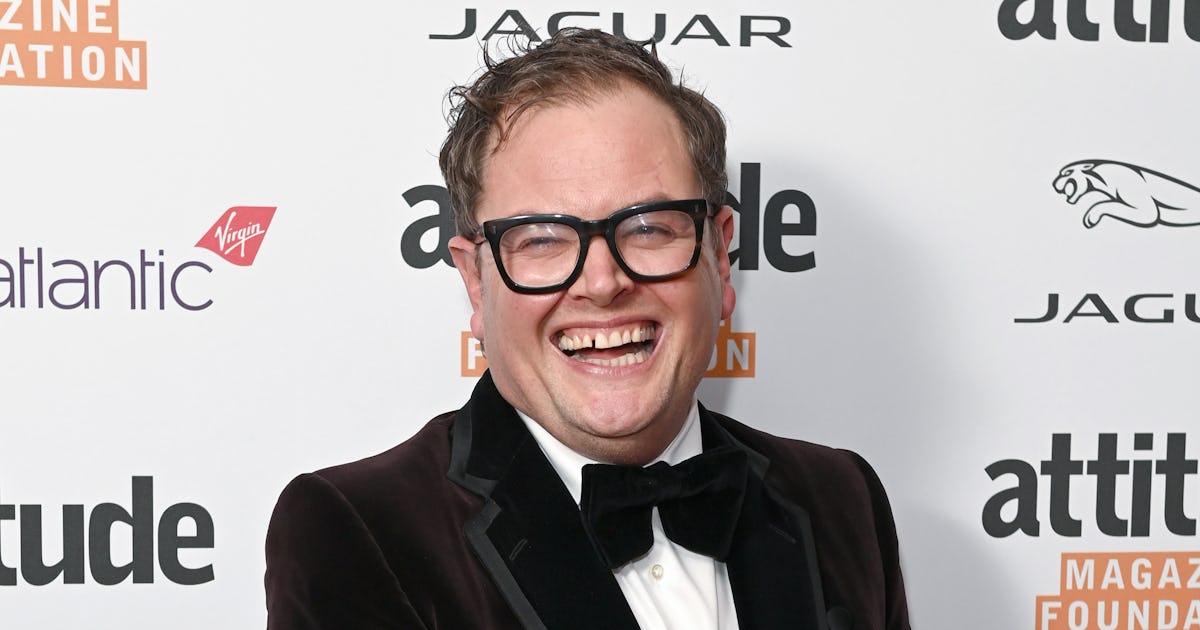 Alan Carr is widely loved as a comedian and presenter and has dominated our TV screens since the early noughties, particularly on his chat show Alan Carr: Chatty Man. Since 2019, fans have been watching him on the BBC programme Interior Design Masters With Alan Carr and this year's series has been just as well received. In this reality show, contestants renovate flats in Manchester hoping to impress judge Michelle Ogundehin. With a high pressure situation such as this, Carr's witty quips and one-liners add the perfect combination of colour and character to the show. But what's Carr's life like off-screen? And who is the presenter dating?
The comedian recently split from his long term partner, actor Paul Drayton. In 2006, Carr began dating Drayton and the pair were together for over a decade. They finally got engaged in 2017, when Drayton reportedly popped the question whilst on vacation in Indonesia. The following year, the couple tied the knot in an intimate ceremony in Los Angeles and the wedding was ordained by Adele, a long standing friend of the groom. Later, Carr revealed in an interview that the singer also footed the bill for the event as a wedding present.
However in early 2022, after 13 years of togetherness, Carr and Drayton released a joint statement announcing their split. "They have jointly and amicably made the difficult decision to divorce and go their separate ways. We request that their privacy is respected at this sensitive time," the statement read.
Following the public reveal of their split, Drayton took to Instagram to share that he was in rehab to tackle alcoholism after pleading guilty to charges of drunken driving in November 2021. Shortly after, Carr went on Michelle Visage's Rule Breakers podcast and said he may want to participate in a reality dating show. "I would do Celebs Go Dating. It's my favourite show," he said.
He's also spoken about how much Drayton meant to him. "I had partners before, but my Paul is my first boyfriend that I brought home to see my mum and dad, because I loved him and I didn't care if my mum and dad said 'Get out.'"
In August, Carr confirmed to Good Morning Britain that his stand-up tour Regional Trinket would continue as planned despite the separation. "It does make it therapeutic. There were people that were like, 'oh are you going to cancel the tour?' and I was like, no I need it," he explained. "I get the impression people just want to laugh and I do see it as therapy and just get on with it."
However, the comedian allegedly rewrote a lot of his sets after lockdown to amend references to his marriage. Carr appears to be focusing his time on his career and touring as a way to heal: "I didn't have a breakdown, no. I don't want to say I did because I didn't. But comedy probably stopped me having a breakdown."