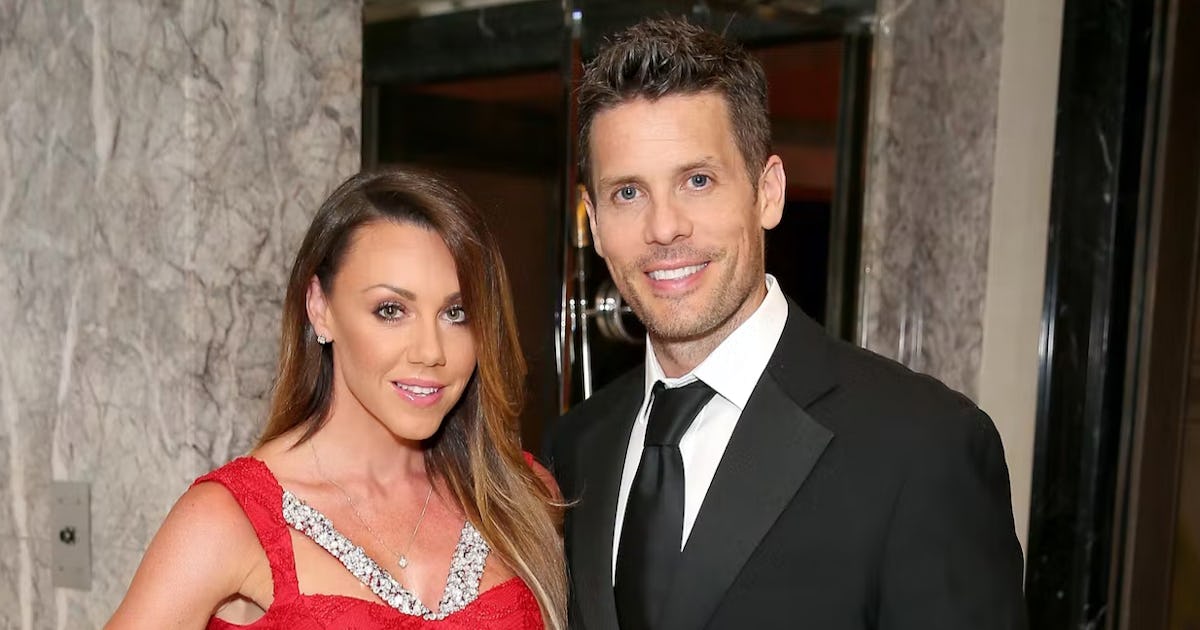 Michelle Heaton was famously part of the pop band Liberty X, who gave us soulful bangers like "Being Nobody" and "Just A Little." The band was formed when Heaton and four fellow musicians narrowly missed out on winning ITV's popular talent show Popstars in 2001. While the band parted ways in 2007, Heaton has continued to be in the spotlight thanks to her TV appearances and social media presence. Now, she's set to show off her skating skills on Dancing On Ice, but what do we know of the star's life away from the cameras?
Back in 2010, the 43-year-old actor married Irish businessman Hugh Hanley after ending her short-lived relationship with her first husband and fellow singer Andy Scott-Lee in 2008. Hanley is the Head of Physical Therapy at PureGym and the couple have two children together — a 10-year-old daughter Faith Michelle and an 8-year-old son Aaron Jay. In fact, in 2012, the beautiful husband-wife duo were nominated for the VIP Style Award for Most Stylish Couple as well.
However, Heaton and Hanley have also seen a fair share of difficulties through their relationship. Previously in an interview with The Sun, the singer spoke about having early menopause owing to a hysterectomy that put a strain on their marriage. Moreover during lockdown, Heaton struggled with alcoholism before checking herself into a rehab facility in March 2021. On Instagram, the singer shared a photo of her family of four on the steps of the facility and said she's grateful to have a "second chance at life."
Hanley also posted an image of Heaton on his Instagram to show his support with the caption. "Through sickness and in health. No one should ever suffer in silence but it takes real strength to speak up and do something about it. @wonderwomanshel, you are doing your family proud," he wrote. In April 2022, Heaton went on Loose Women and shared a letter her husband sent her during her time at rehab where he says her behaviour and her lying often embarrassed him and their family.
The singer was brought to tears and explained she's happy to be sober for over a year. She said, "I don't recognise that person… addiction got me and addiction created that person I don't recognise now. But at the time I couldn't recognise it." On Valentine's Day in 2022, the singer paid tribute to her husband in yet another Instagram post with a lengthy caption, part of it read: "I often get asked how did he stay…. No one would have waited around through all of these things … Well he did, because he knew I was in there, the person he married on that beach in 2010. Because of that I am here, today knowing I'm the luckiest girl alive."
Since her recovery, the couple have shared numerous wholesome family moments together of them training in the gym, playing with their kids or going on vacation. Most recently, the family are banding together to show Heaton support as she prepares to appear on ice.