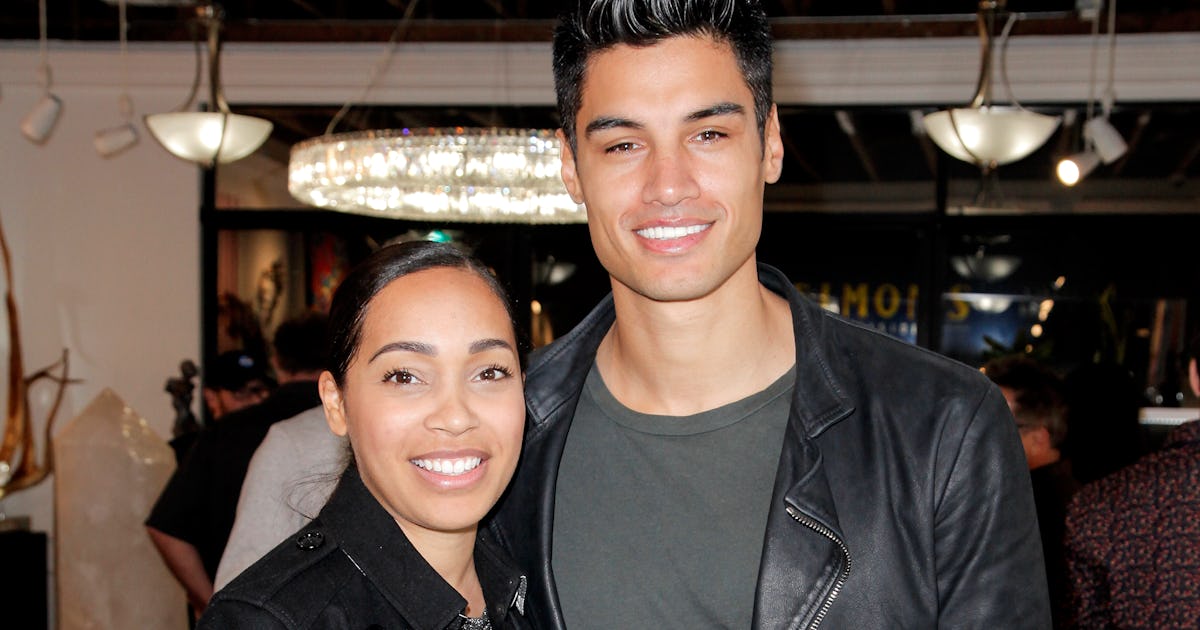 When the popular British-Irish boy band The Wanted split in 2014, the five members went their separate ways. Fans caught glimpses of Dublin-born Siva Kaneswaran on TV in various cameo appearances, most notably in 2017 when he and band mate Jay McGuiness won Channel 4's Celebrity Hunted. The Wanted reunited in 2021 and performed a string of shows to support ailing band member Tom Parker, who was battling an aggressive brain tumour. Since his death in 2022, the band continues to honour his memory. And now, Kaneswaran is returning to our screens to compete on Dancing On Ice. Career highlights aside, what do we know of the singer's life away from the spotlight, and is he currently in a relationship?
Well, it turns out Kaneswaran has something of a fairytale romance. He started dating his partner, Nareesha McCaffrey in 2008, before he joined The Wanted. McCaffrey started her career as a luxury shoe designer, and a few years ago she shifted to a new business called Spirit in Bloom, where she designs and sells spiritually-linked crystals. The duo were a united front when they appeared on The Wanted's very own reality show on E! in 2013, and later that year Kaneswaran proposed to McCaffrey.
While McCaffrey gathered Kaneswaran's friends and family together to throw him a surprise birthday party, the singer turned the tables by converting the event into a secret engagement party for his partner. "I said to her I wanted a present I would always remember this year by… for you to be my wife," he told Hello Magazine, adding that "it was like a military operation to plan the proposal. I couldn't even tell the other boys in the band in case they blew the surprise." McCaffrey admitted that she nearly fainted because of how sudden the proposal was, but she was also ecstatic.
The couple halted wedding plans, as they moved around quite a bit following The Wanted's split. Back in 2016, the duo moved to Los Angeles as the singer tried to establish his career in music and films. But after spending lockdown away from family and their home country, they decided to move back and make London their base again.
"It's such a long trip so we'd prefer to come home and get married. We're together 13 years. We're kind of unconventional that we haven't married, but we'll get to it," Kaneswaran said to The Sun back in 2020, just before they relocated.
As of now, there are no confirmed reports of the couple tying the knot, but they are still very much together and in love. The singer fangirls over his wife regularly on social media calling her his "queen" in multiple Instagram posts. Clearly, wedding or not, McCaffrey and Kaneswaran's romance is one for the books and could probably give any rom-com a run for its money.