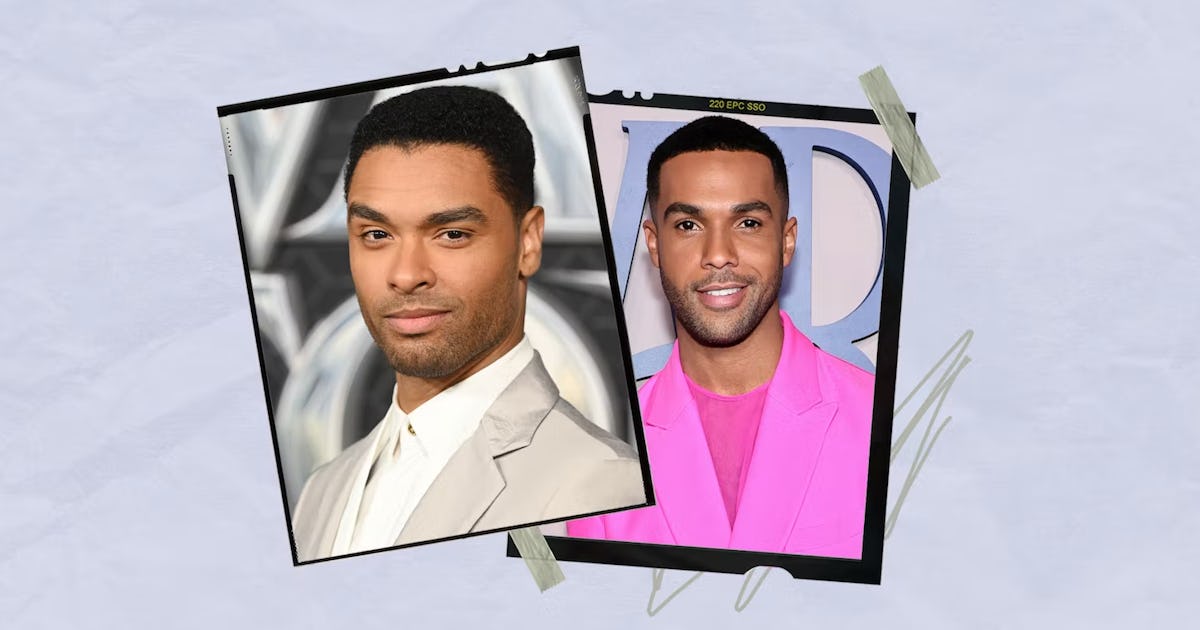 Though we're still a long way from getting a brand new James Bond film, speculation is naturally on the up following Daniel Craig's recent turn as Benoit Blanc in murder mystery Glass Onion: Knives Out. A far cry from his steely, martini-sipping depiction of Bond, it feels like a fitting first role from the actor after officially hanging up his spy hat in 2021. Craig has played Bond since 2006, and his departure leaves big shoes to fill.
In fact, the franchise's producers have spoken about the weight of the casting choice, and the importance of making the right call. "It's a big decision," Barbara Broccoli told Variety in Apr 2022. "It's not just casting a role. It's a whole rethink about where we're going." Expanding on the level of commitment required, and the journey of the character, Broccoli added: "Bond is evolving just as men are evolving. I don't know who's evolving at a faster pace."
With all of this in mind, then, who are the main contenders right now?
Aaron Taylor-Johnson
Aaron Taylor-Johnson could be a good fit for the next Bond, with a Marvel credit and plenty of other thrillers under his belt, he's certainly got the action chops required for the demanding role. That, and the fact he once played Georgia's crush Robbie Jennings in Angus, Thongs And Perfect Snogging.
The actor is currently a frontrunner and bookies' favourite following rumours that he had a successful meeting with Broccoli. A source told Puck News that he impressed producers, and fits the bill as a "great actor" who is "accomplished but not particularly famous" — but highlighted that other upcoming roles could well make him too ubiquitous for the iconic part.
Regé-Jean Page
Let's face it, Bridgerton's break-out star would look incredibly suave in a tux, and after starring in The Gray Man alongside Ryan Gosling, his shift towards thriller territory is already underway. "Ah, the B word," the actor told The Mirror in 2021, addressing the speculation following his departure from Bridgerton. "I think that if you are British and you do anything of note, that other people take notice of, then people will start talking about that. I think that's fairly normal and I'm flattered to be in the category of Brits that people have noticed. Nothing more, or less, than that."
Lucien Laviscount
The Emily In Paris star has already pulled off a few curveballs in his career – remember that time he appeared on Celebrity Big Brother? And so why not Bond next? "Lucien ticks all of the boxes," an anonymous source told The Daily Mail. "He is a super talented actor, is extremely handsome and in the past 18 months has won lots of new fans since he joined Emily In Paris. Bond bosses are already saying how you can see him in the 007 tuxedo, how dapper and fitting to the role he will look."
They continued: "But, there is a sticking point, and that is Big Brother. Lucien appeared on the show at a time when his acting career was not as high-profile as it is now, but he was very popular then and has a fan base now which stretches generations. That is a dream for [producer] Barbara who is very taken with him."
Paul Mescal
Favouring arty indie projects over blockbuster hits, the Irish actor and Normal People alum is one of the most impressive newer faces in acting right now – and his starring turn in Charlotte Wells' surprise box office hit Aftersun earned him an Oscar nomination. That said, he's not ruled out taking on one of the biggest and best known characters in film in the future. "Would I play Bond? Yeah? I don't know. If it ever came my way, we'd have a discussion about it…" he told Digital Spy. "I don't want to say yes or no. I am a massive fan, and will continue to be, regardless."
Henry Cavill
Though fans were devastated when Henry Cavill was fired from Superman, just weeks after returning to the superhero role, some were hopeful that the move would leave him with enough time to tackle a huge franchise like James Bond. Though he's since announced his involvement in another ambitious project — a new Warhammer adaptation for Amazon — all hope is not lost. Cavill is clearly interested in the part, and previously auditioned for Bond back in 2006. Back then he narrowly missed out on the part due to his age. Will he come back for another crack at the iconic role? As his recent Superman U-Turn shows, nothing is ever set in stone.
Cillian Murphy
Irish actor Cillian Murphy – who famously played Tommy Shelby in Peaky Blinders – has been touted as a leading contender for the 007 role. Though he's led the pack at the bookies on multiple occasions, Murphy himself has been dismissive of the speculation, telling The Guardian: "There's two things I'll say about that [the Bond role]. Firstly, there's a whole other industry which is completely separate from the film side of things, and that's the bookies. The second thing I'd say is that I think it should be a woman, which rules me out."
Producer Broccoli meanwhile, begs to differ. "[Bond] was written as a male and I think he'll probably stay as a male," she said. "We don't have to turn male characters into women. Let's just create more female characters and make the story fit those female characters."
Tom Hardy
Having already secured the backing of former 007 actor Pierce Brosnan, Tom Hardy is another name that often gets touted. The actor, who already has heaps of action experience thanks to Marvel's Venom, Mad Max, and The Dark Knight Rises, has refused to comment on the rumours directly, but you have to admit he feels like the perfect fit.
James Norton
After bagging a BAFTA nomination for his chilling portrayal of ex-convict Tommy Lee Royce in Happy Valley, this English actor's name has naturally come up in discussions around one of film's most complex characters. Norton himself has talked it down, though, telling Radio Times: "They are thinking about what direction they want to take and they haven't called me to be part of that conversation."
Henry Golding
A breakthrough star from the rom-com Crazy Rich Asians, Henry Golding feels like another great fit for the role — early enough in his career to feel like a new face, but experienced and talented enough to bring new depth to the world of 007. Sadly Golding ruled himself out of the race at the Golden Globes, but added that he still believes he has what it takes to feature elsewhere in the story. "Sadly, I'm not one of them [the Bond contenders], but I do know for a fact that the cogs are in motion for Barbara [Broccoli] so I just wish them the best. I think they're going to choose the most appropriate Bond," he said. "I'd love to be in the Bond universe, not specifically Bond, but let's play in that sandpit. I'll play OddJob, it doesn't matter. What would I bring? Oh gosh. I'd bring… I'd bring a sense of mystery, a sense of charm and good looks."
Idris Elba
Another absolutely cracking pick, but sadly Bond producers have ruled him out already. "He's great. We love Idris," Broccoli told Variety. "The thing is, it's going to be a couple of years off [before filming begins], and when we cast Bond, it's a ten to 12-year commitment. So he's probably thinking, 'Do I really want that thing? Not everybody wants to do that. It was hard enough getting Daniel Craig to do it."