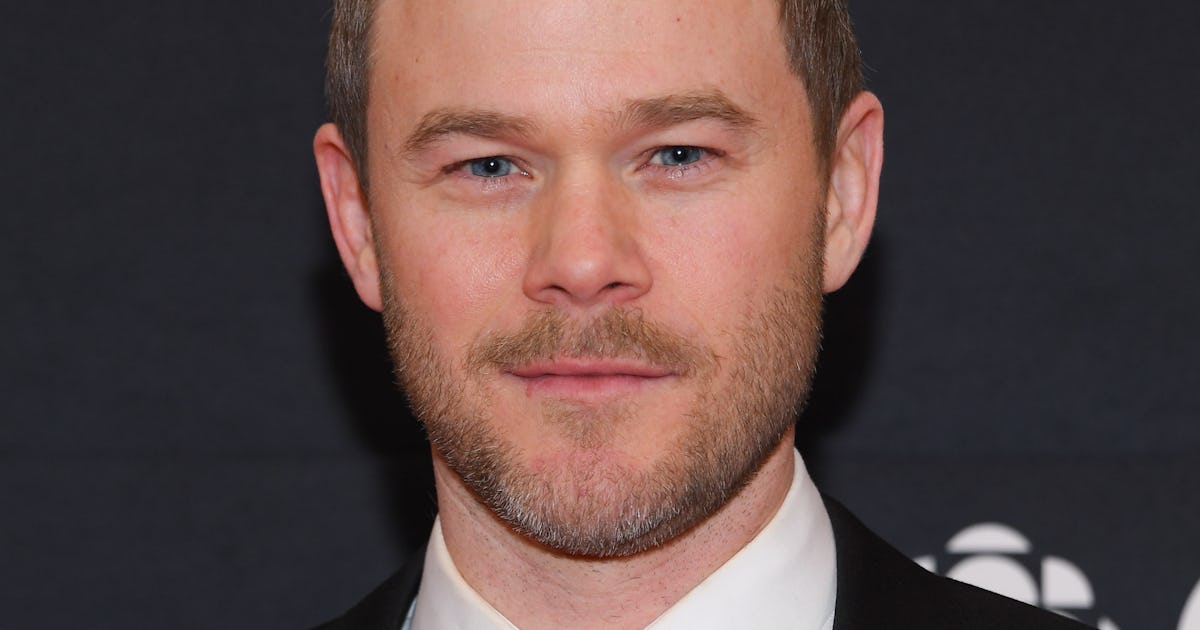 Ginny & Georgia Season 2 has finally arrived — and with it, a character we've only known by name up until now. As you'll remember, in Season 1, Austin's father, Gil Timmins was said to be serving a prison sentence due to fraud and embezzlement. Austin would regularly write letters to Gil (who he thought was a wizard serving time in Azkaban from the Harry Potter books), but Georgia never sent them, instead stashing them away.
She would then write to Austin as Gil to maintain the charade. But when Ginny discovered Austin's unsent letters, she sent them to Gil for real. This seemed to frighten Georgia, who asked if Ginny included the return address and told her she had "no idea" about the truth surrounding Gil.
So while viewers never actually saw the mysterious character, they learned that he was likely someone to worry about — and now, Season 2 puts a face to the name. So, who plays Gil on Ginny & Georgia? That would be Canadian actor Aaron Ashmore. And if he looks extremely familiar as you watch Ginny & Georgia Season 2, there are a few good reasons for that.
For starters, Ashmore has a long TV resume. He recently starred as Duncan on Netflix's Locke & Key and Johnny on Syfy's Killjoys. You may have also kept up with Ashmore as Jimmy on The CW's Smallville or on Lifetime Christmas movies like Wish Upon a Christmas or The Santa Squad.
Even if you didn't watch those titles, though, there's another reason why Ashmore may look so familiar: he's a twin! And his brother, Shawn Ashmore, is also an actor, having starred in projects ranging from Cadet Kelly to X-Men: Days of Future Past, and, more recently, The Boys. Hilariously, both of the actors' Twitter bios clarify that they are not each other, but the Ginny & Georgia newcomer did tell Hello! that he'd like to work with his brother on a project someday.
While Ashmore's character may be part of a complicated family dynamic on Ginny & Georgia, he regularly posts much happier snippets of his real-life family offscreen. He shares two daughters with his wife, Zoë.
After carving out work in several popular sci-fi and fantasy series, Ginny & Georgia will see Ashmore step into Netflix's YA drama space. In a 2022 tweet, Ashmore said he was "very excited" to take part in the show and continue working with the streamer.